Butch Sedlow's Photo Album
Stutz Meet 2004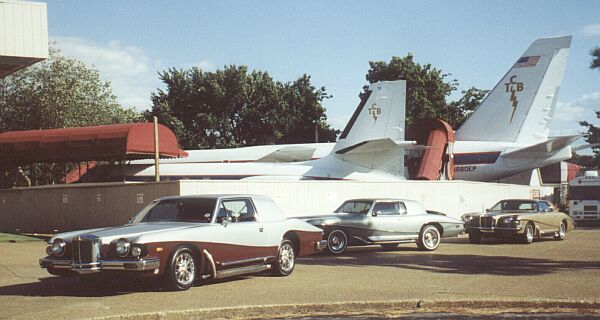 This photo was taken in the evening of Thursday, the Meet should start the next day,
so there were no people, and of course no Stutzes,
these three are only a wonderful Fata Morgana...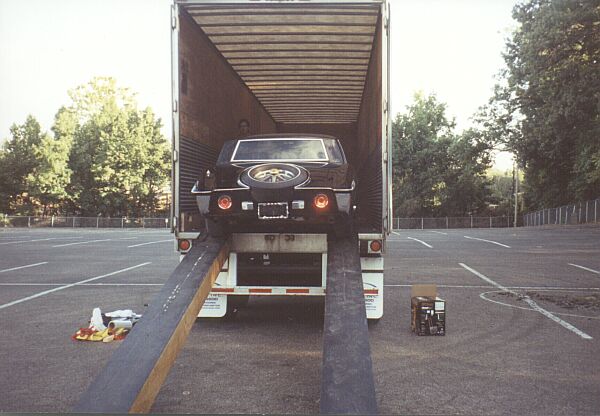 Also taken on Thursday, the arrival of the Stutz prototype, coming from Canada.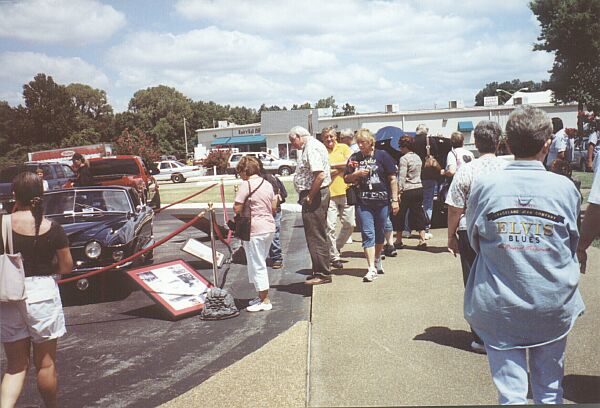 I don't know when Butch has taken this picture, Friday, Saturday, or Sunday,
the Stutzes got a lot of attention, every day.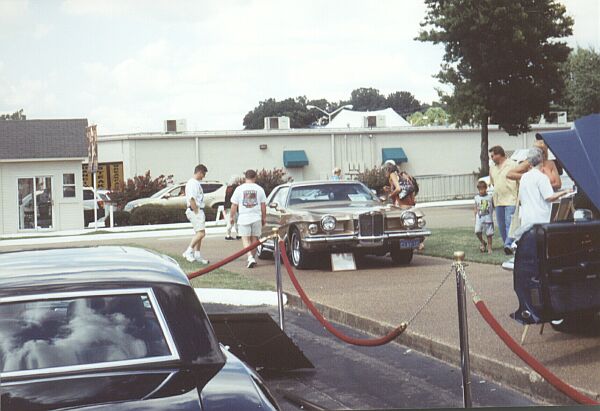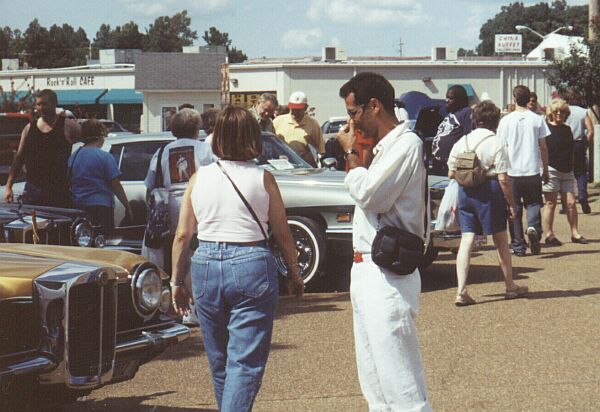 I was at the Meet, but I didn't realise that there were so many people,
I only had the problem that I wasn't able to take pictures of the cars.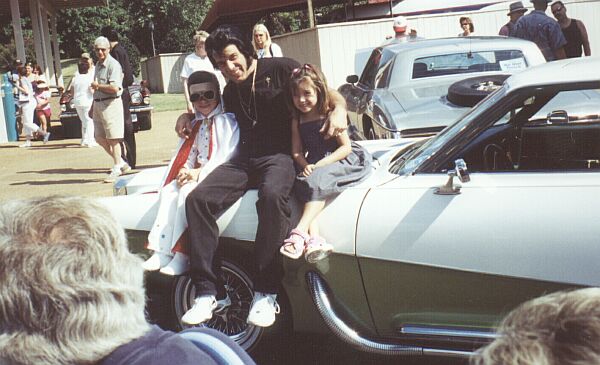 Tony "Elvis" Grova on his 1974 Blackhawk.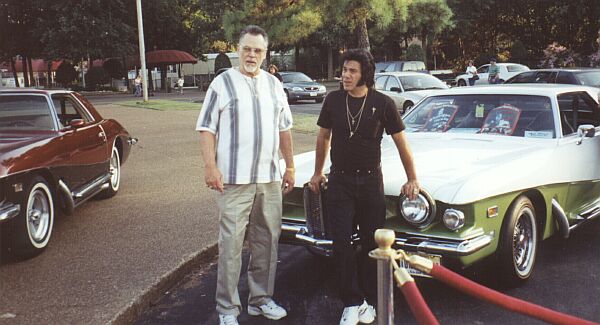 Tony and Sonny West, the ex-bodyguard of Elvis Presley.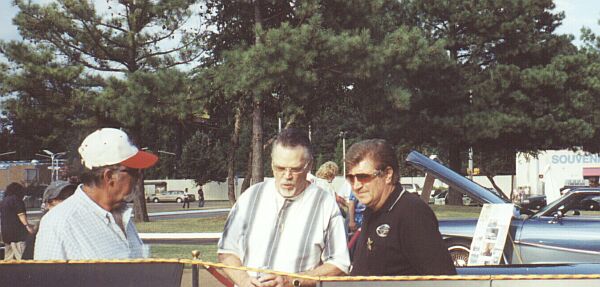 Butch Sedlow, Sonny West, and Branko Kavcic talking about Stutz, and Elvis.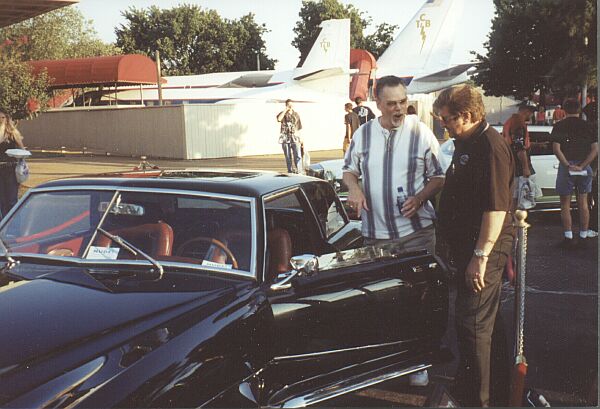 Sonny West telling some stutzy stories to Branko Kavcic.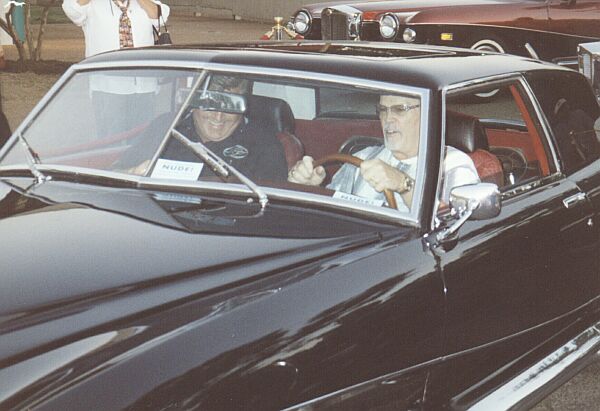 Sonny West behind the wheel of the very first prototype,
Sonny's former boss had prototype #2.
back to the Stutz Meet 2004
stutzy memorabilia for the Stutz Meet 2004
Adrian Chadwick's photo album of the Stutz Meet 2004
Jim Milliken's photo album of the Stutz Meet 2004
Bryan Ramsey's photo album of the Stutz Meet 2004
Lee Secrest's photo album of the Stutz Meet 2004
back to special website