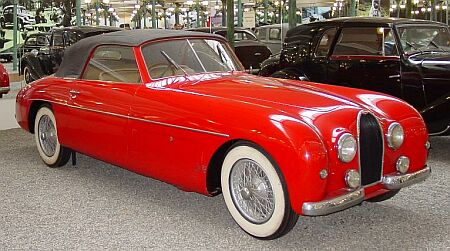 chassis 101503: beautiful Convertible, part of the Schlumpf-Collection
This red convertible is my favorite, a beauty,
unfortunately not showing the best condition.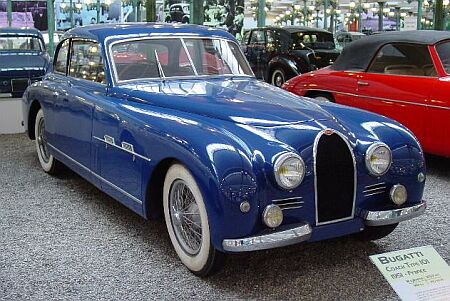 well, at the Schlumpf-Collection this car is shown as a 101, but I was told that the body is based on a T57-chassis,
BUT: the car has engine 101503 (and chassis 503 has the engine of 504!)!
This coupe shows a similar design to the red convertible.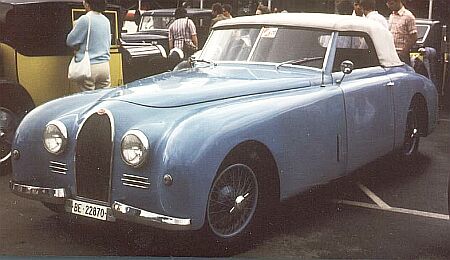 101 Cabrio by Gangloff, chassis 101501, photo taken in 1985
This lightblue convertible I saw back in 1985 at a Bugatti Meet
at the "Auto & Technik Museum" (Sinsheim, Germany).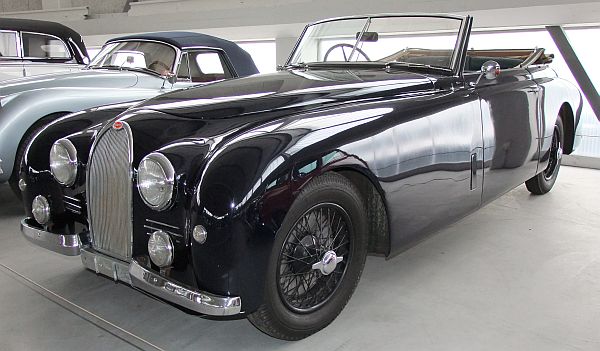 Back in 1992/1993, I saw an ad, offering the same car, but in a new color, a dark blue.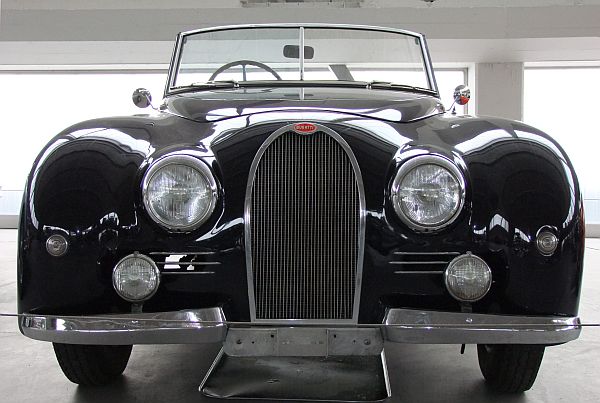 In February 2010, I had the chance to see this wonderful Bugatti T101 Convertible, again,
at the Pantheon car-museum, located at Basel, Switzerland.
Strange to see that out of 6 produced cars 4 are located in a distance of about 30km...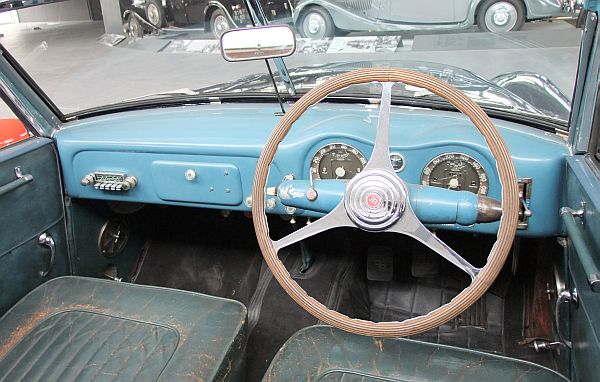 The interior still shows the original lightblue color.
It also shows an untouched leather-interior. Fascinating!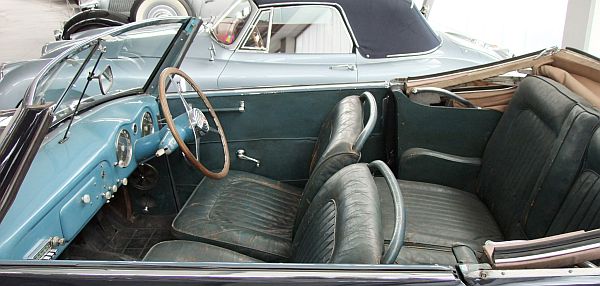 The following T101 with a body by Guilloré was shown at the 2009 Concorso D'Eleganza Villa D'Este.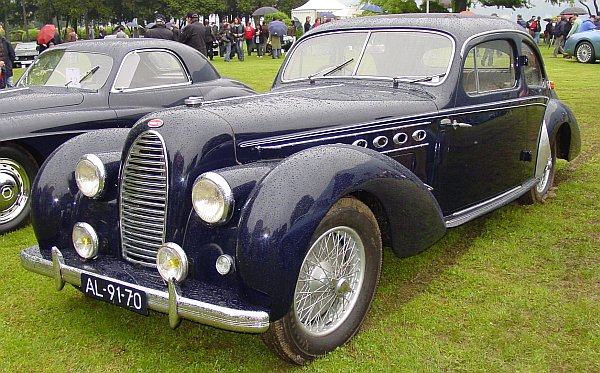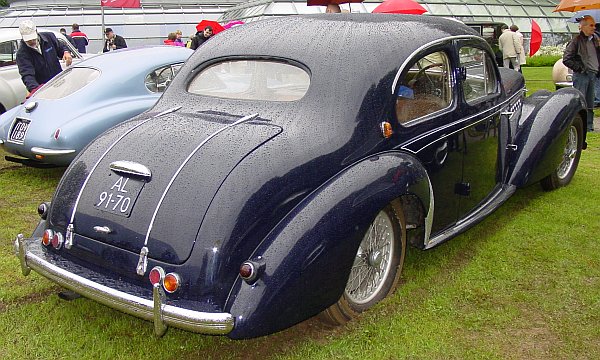 So there is still one 101 out there...
I saw this car, long time ago, and I only was able to take one poor photo: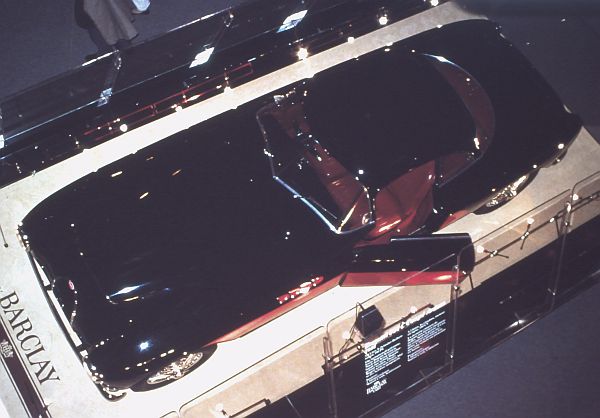 Bugatti 101, bodied by Antem
It shows an interesting design, but not as nice as any of the others.
Hopefully I will be able to see the car again, to take some more, and much better pictures!
In August 2011, RM-Auctions auctioned this car at Monterey for $ 616,000.00.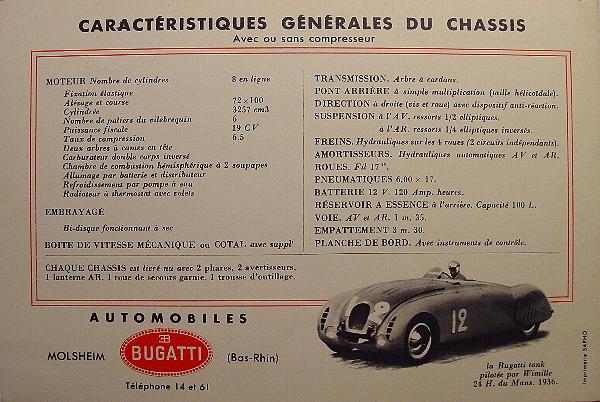 go back to:
Virgil Exner's Bugatti T101