The new model, called "T101", had a 3257ccm engine. The supercharged version "T101C" (C=Compresseur) had about 200hp.


model by Exner's studio
Bugatti built only 7 chassis, the very last one (#101506) having been sold to Exner in 1961 for $2500.


thanks to the mirror the model looks like a complete car
At Ghia the chassis was shortened 46cm, and the bodywork with the design of the Bugatti Revival Car was placed on it with some minor changes.


after more than 40 years, the model is still in excellent condition
The car was presented at Turin 1965.


press-photo
After several years, Exner sold the car to Thomas Barett III. After that, it was sold to Irving Tushinsky. The Blackhawk Collection bought it in about 1984 from an anonymous owner and sold it later to William Lyon, the current owner.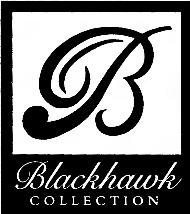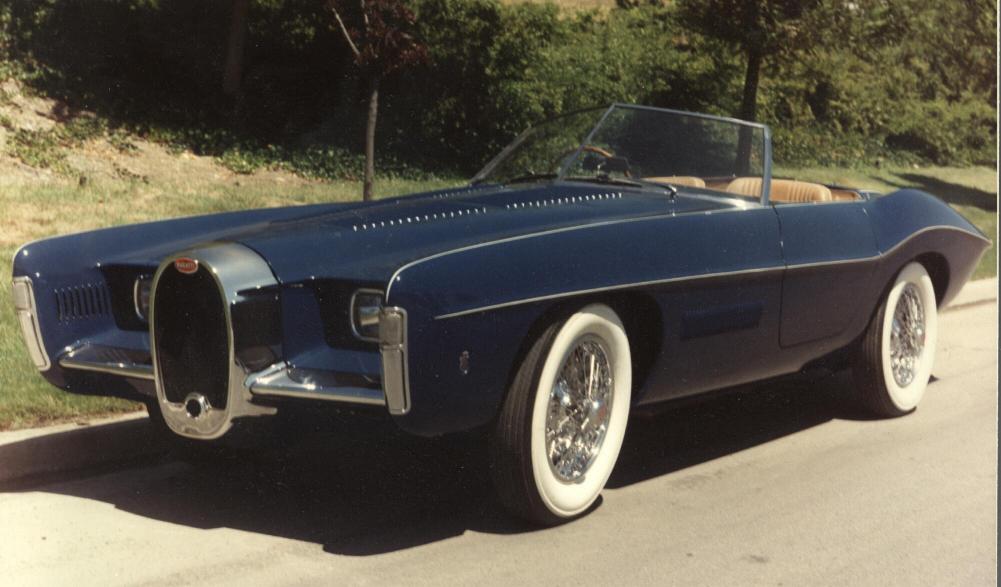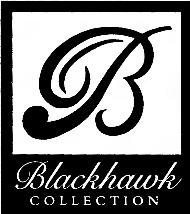 Photo by Blackhawk Collection
In September 2007, a dream come true, I had the chance to see this wonderful car in person: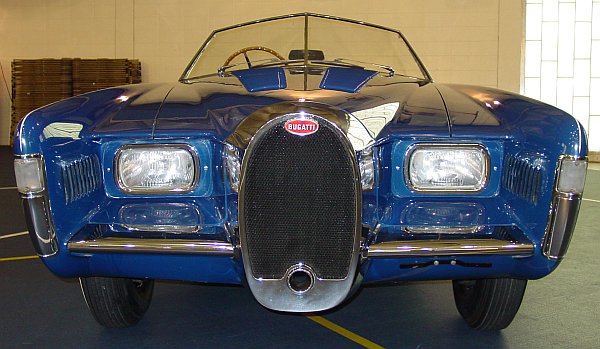 At the "Era of Exner Event", I was able to see the very last "real" Bugatti, and, of course, to take some pictures.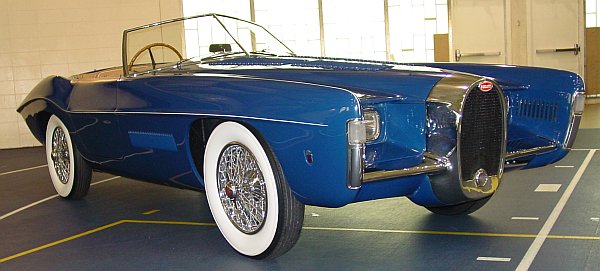 Compared to the Renwal-Revival Kit-Car, the headlights are not freestanding,
and instead of being round they have a square shape.
Anyway, you can see that the Stutz design was inspired by that car!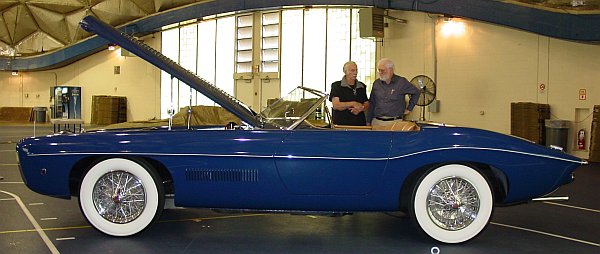 Compared to the original press-photo of the 60's, the car shows chromed wire-wheels,
instead of white ones.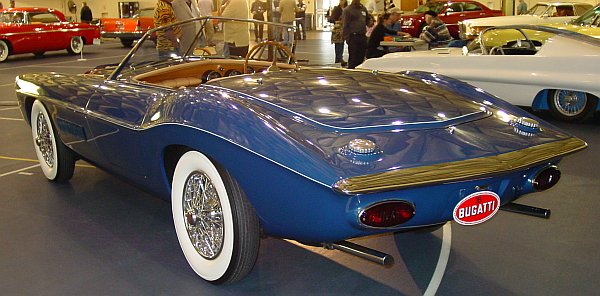 The rear-design is also very "stutzy", just the spare-wheel is missing...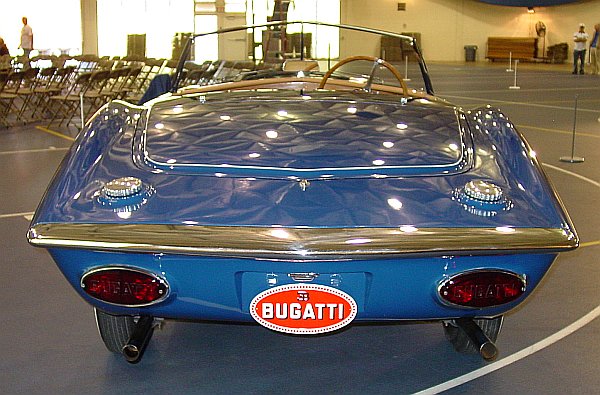 Two gas filler-caps, but only one tank.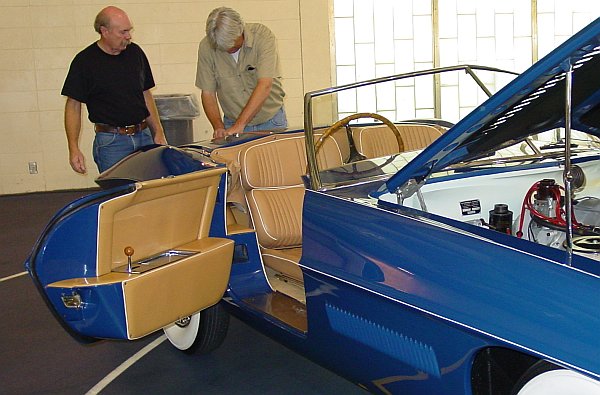 The car has suicide-doors.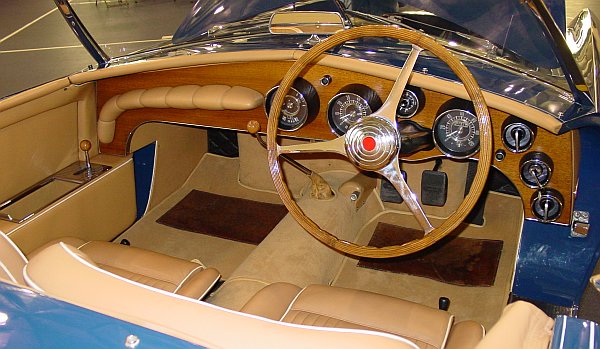 Here is a look at the sporty high-class dashboard.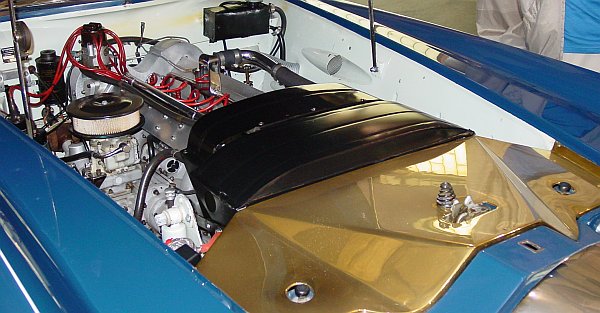 And a look on the beautiful engine...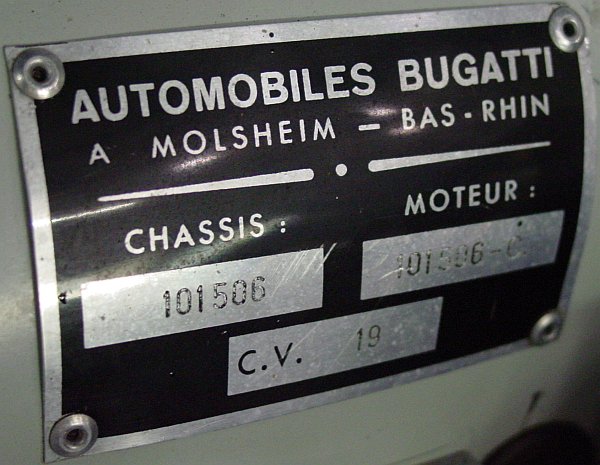 please note: all pictures are copyrighted!
click here to see the other models of the Bugatti T101,
and an original brochure
literature:
Collectible Automobile, October 1993
(4 pages, 7 photos, photo feature)
go to:
Virgil M. Exner, sr.
Virgil M. Exner, jr.