Covini C6W
(Geneva 2005)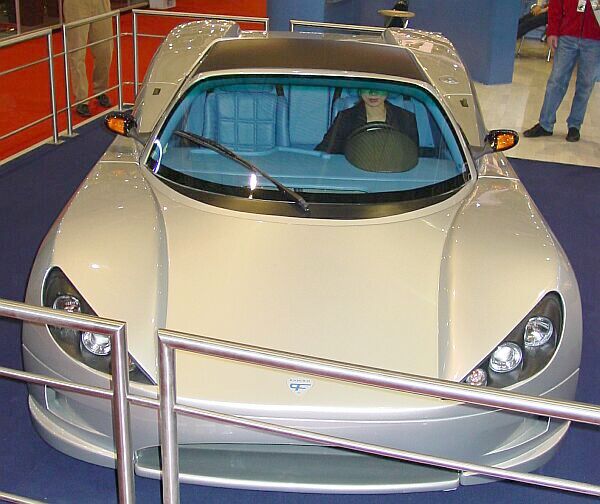 At the Geneva Motor Show 2005,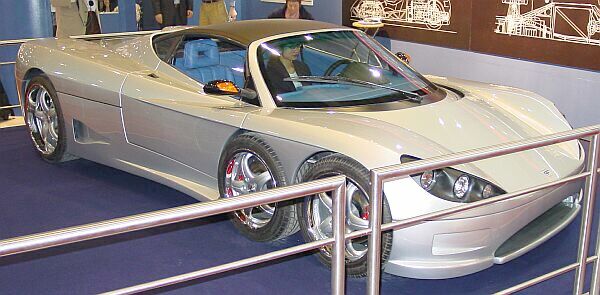 Covini presented an interesting concept for a supersportscar.

Powered by a V8-4.2liter engine with 400hp, the car reaches a top-speed of 300km/h.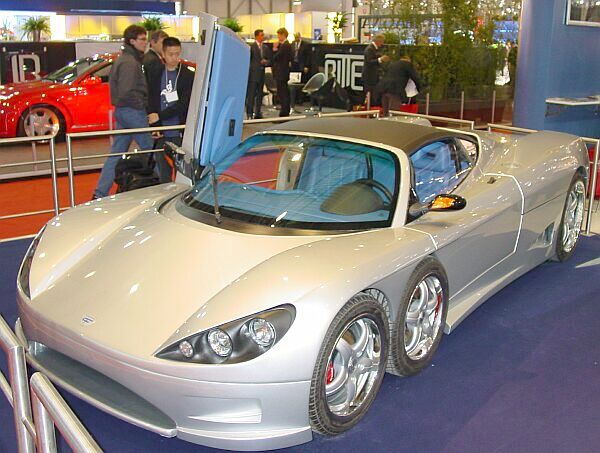 Well, that can do a lot of other cars, today.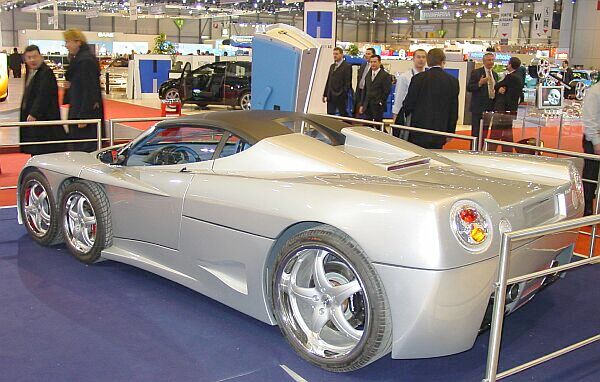 The most interesting detail of the car are the 4-front-wheels, which make the car a 6-wheeler.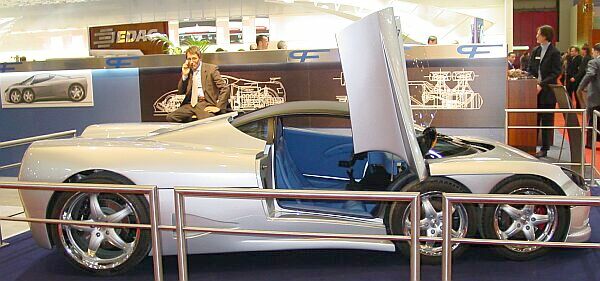 According to the brochure, the two additional front-wheels increase braking, comfort, and directional stability, and neutralize the risk of aquaplaning and tire deflation...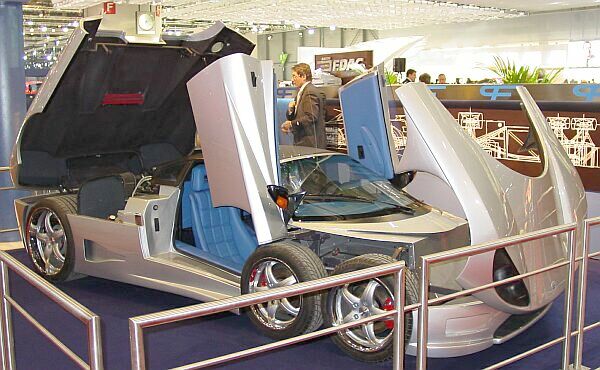 Hmm, I agree that on the paper these reasons are logic, but why aren't there any more 6-wheelers out there?
Are all Ferraris unsafe?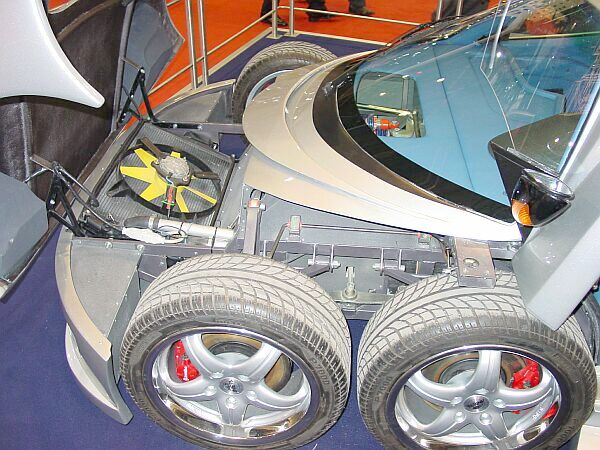 And if you have a tire deflation, or aquaplaning at 300km/h, you will have a problem,
even with a Covini C6W!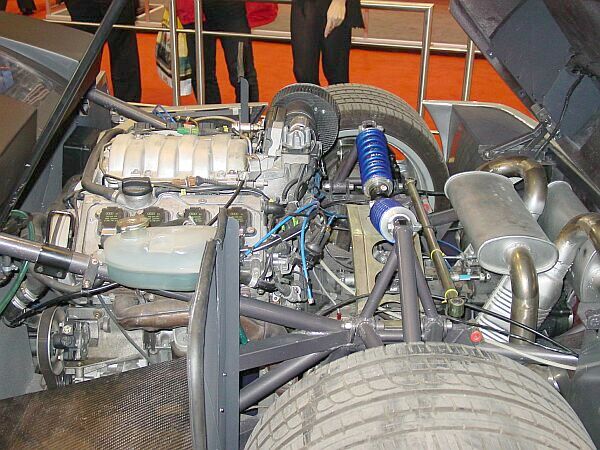 Technical Data:
length: 418cm
width: 199cm
height: 108cm
weight: 1150kg
engine: V8-4.2liter, 400hp
top speed: 300km/h