2005 International Motor Show Geneva, Switzerland
In 2005, Geneva celebrated the 75th Motor Show,
after they had the first one back in 1905.
So they had a double jubilee.
A good reason to make it something special...
During the last few shows, there were also a lot of old cars,
this year, the organisers asked the exhibitors to show their history,
regarding the Motor Show at Geneva.
For all these old cars, I have created an extra website:
please click here
To see all the concept-cars, and prototypes:
please click here
On this website, you will find other interesting cars, which were shown at Geneva: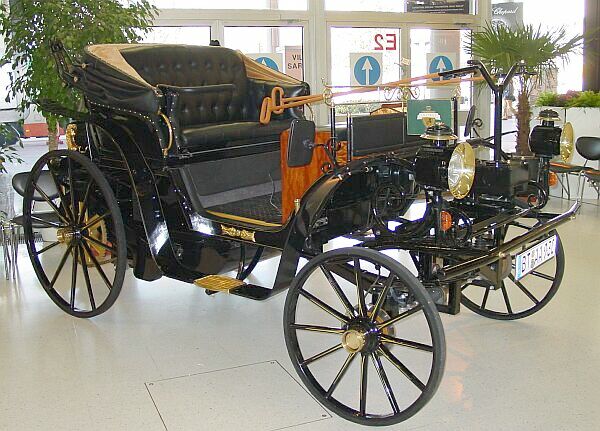 Aaglander Duc
First I explain where you will find the old cars, and than I show this car on this website?
Yes, this "car" looks like a horseless carriage, and it IS a horseless carriage!
But it was built in 2004/2005!
Really!!!
Powered by a 3-cylinder Diesel-engine, maximum speed is abou 20km/h,
as you can see the car is even street-legal in Germany.
And it has a navigation system on board!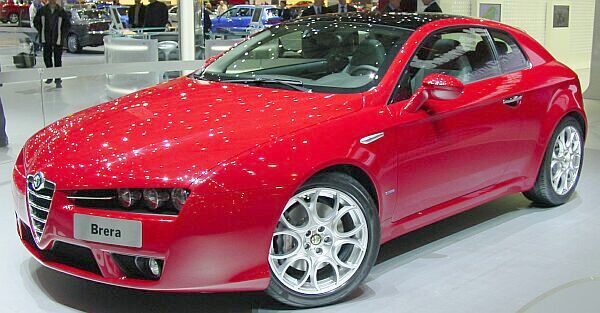 Alfa-Romeo replaces the GTV by the Brera, three years after the design was presented by ItalDesign Giugiaro. A phantastic looking Coupé.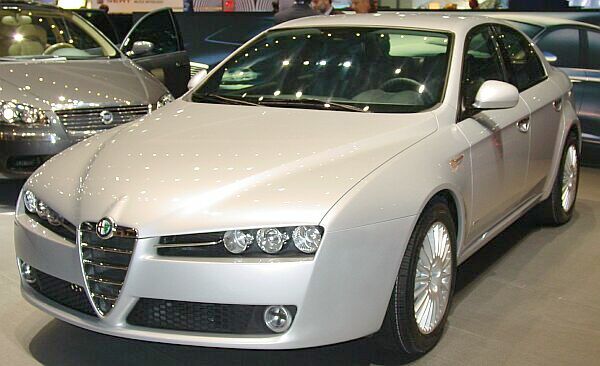 Another great looking car will be added to the Alfa-Romeo range, the 159,
showing the same design-elements at the front.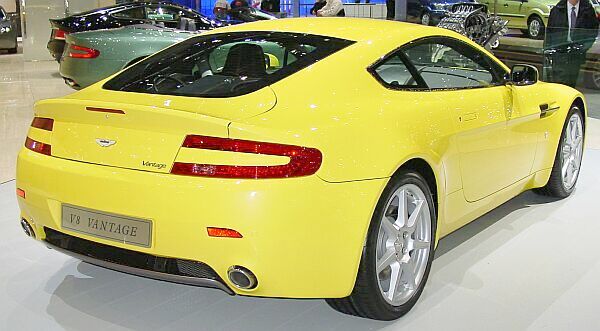 Aston-Martin presented a more powerful V8 Vantage.
I like the color, even it is not very british...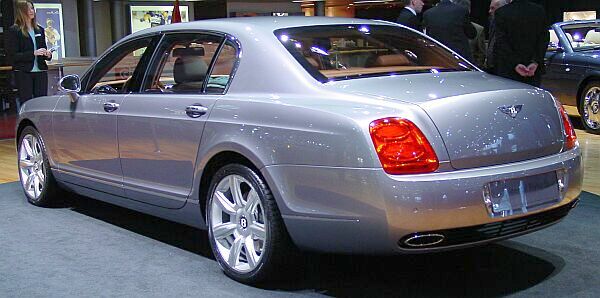 Bentley showed the Continental Flying Spur,
a modified VW Phaeton.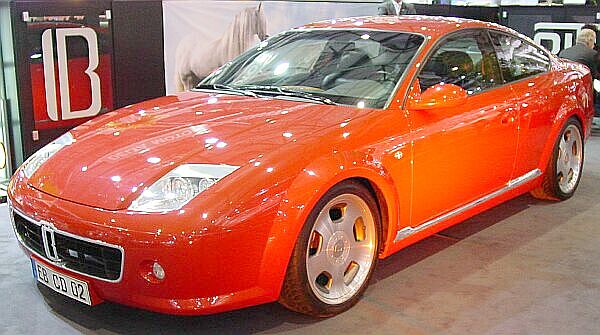 The Bitter CD was refined, still waiting to get in production.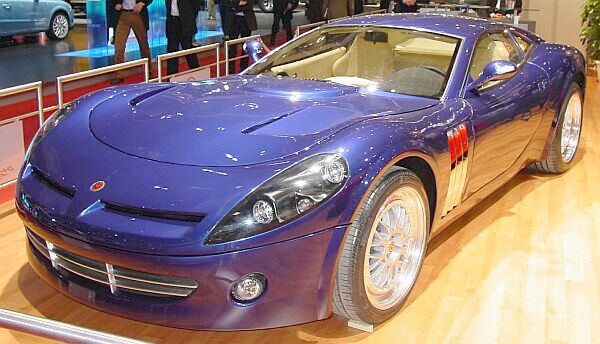 Bizzarrini presented a new car, powered by a BMW-engine, showing some design elements of the old 5300GT Strada (have a look at the website for the old cars at Geneva!).
Even faster, but still not in production, the Bugatti EB 16.4 Veyron.

Chevrolet showed the Corvette Z06.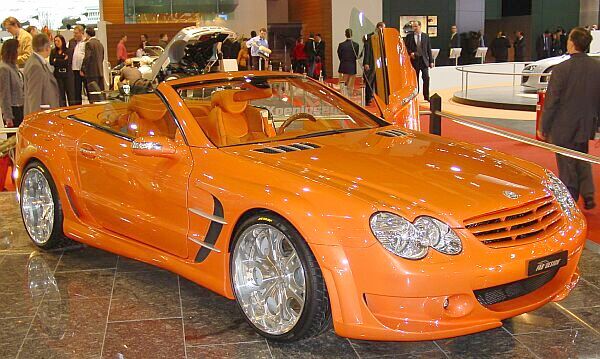 A dream in orange, the Mercedes SL, modified by FAB-Design.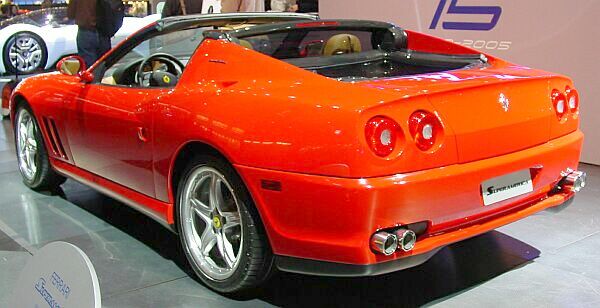 And here's another sportscar, the Ferrari 575 Superamerica,
showing a top that was presented by Fioravanti, back in 2001.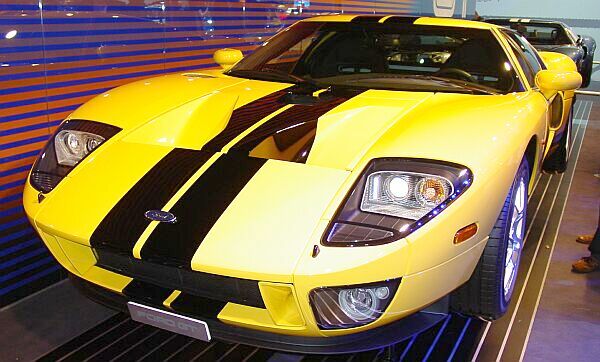 Sportscars, sportscars, sportscars,
here is another American one, the Ford GT.
They also showed an original GT 40, that you can see on my website for the old cars at Geneva.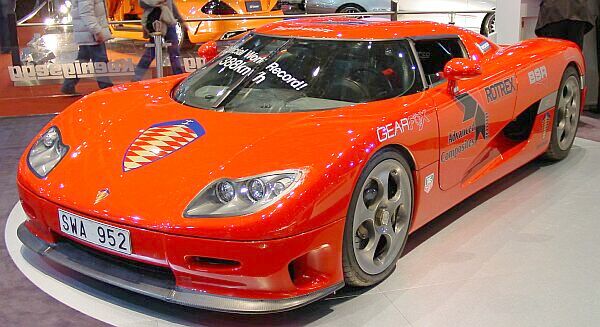 This car just came from Nardo, where it was driven for a new world record.
388km/h!
The Koenigsegg from Sweden.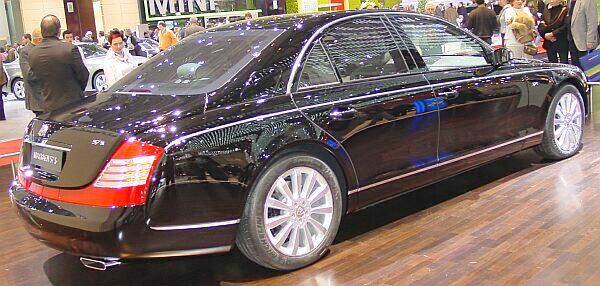 Maybach presented a new model, a more powerful, a sportier 57,
officially called 57S.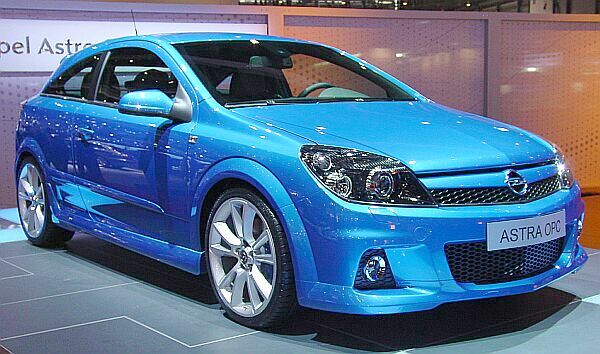 I don't know how many Opel Astra OPC you can buy for the price of a Maybach 57S,
but it's also a sport-version of a basic model.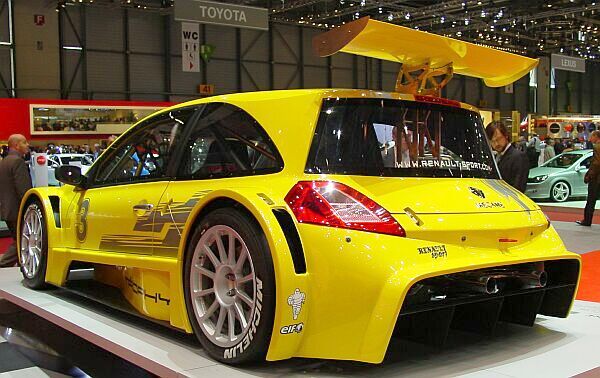 Even more sporty, but less useful, the Renault Megane Sport.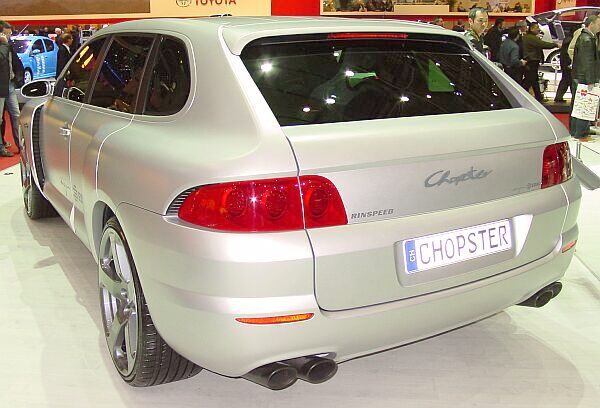 Rinspeed, and EDAG showed a modified Porsche Cayenne, called Chopster.
Available for 325000 Euros...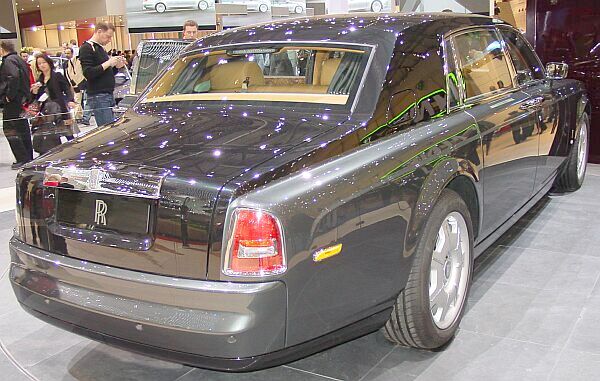 Rolls-Royce presented a Phantom with long-wheelbase.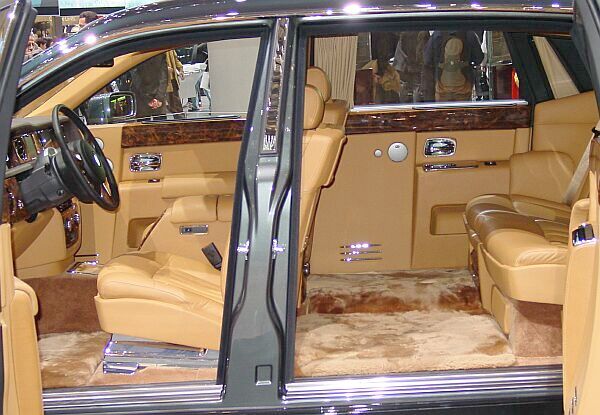 The rear-passengers have 25cm aditional space.
This model will cost about 60,000.00$ more than...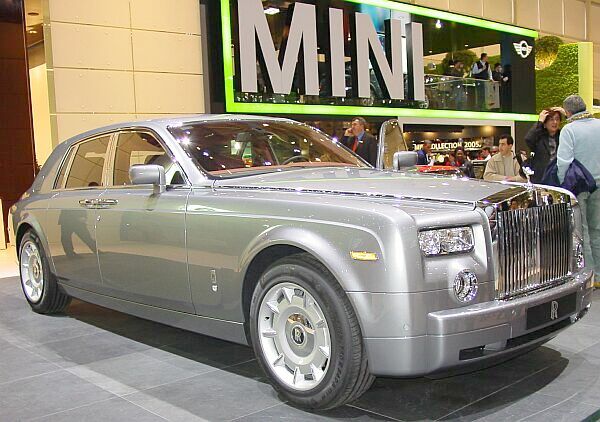 ... the basic Rolls-Royce Mini.
No, no, that's just a coincidence that the normal ("short"-wheelbase) Phantom is placed next to the Mini cars.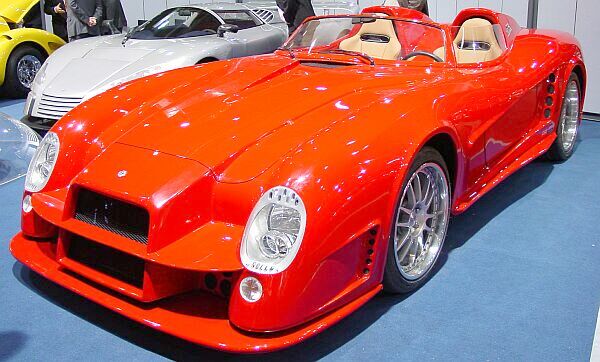 No really new, interesting cars at Sbarro, that's a Tornado, based on Ferrari.
Geneva 2005 old cars
Geneva 2005 concept-cars
Here you will find photos of other Motor Shows at Geneva: