2005 International Motor Show
Geneva, Switzerland
Concept-Cars, Prototypes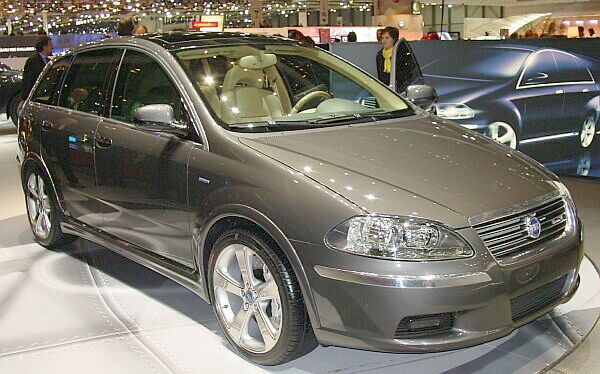 Fiat presented the new Croma station-wagon.
Giugiaro presented the Otto-Vu,
based in the same body, but powered by a Maserati 8-cylinder engine.
The original 8V (Italian: Otto-Vu) was a V8 powered Fiat.
click here to see a picture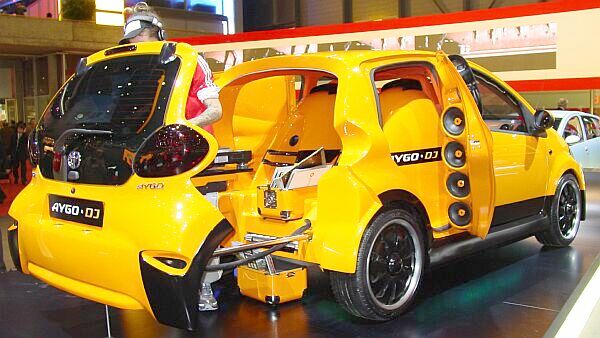 Toyota showed the new Aygo,
this is a special one, the Aygo-DJ,
definitely a car for younger people, a music-machine on wheels.
As far as I know, this version will not go into production...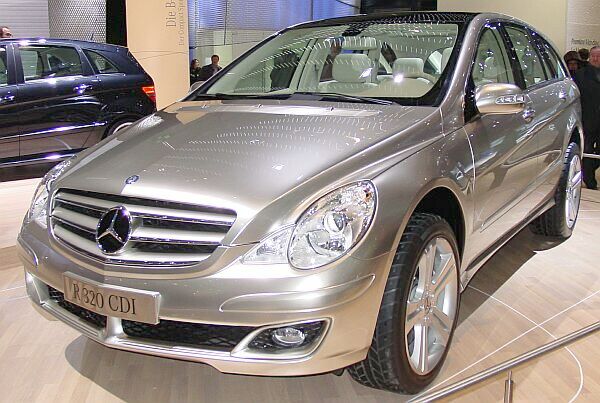 The new R-class by Mercedes.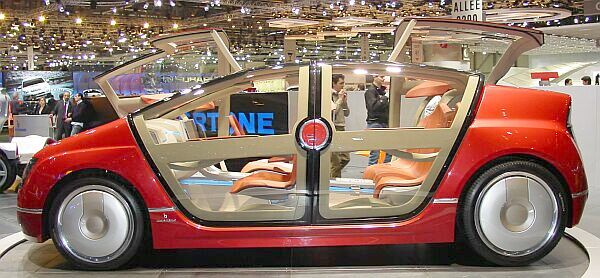 Bertone showed a Villa.
Based on a GM hybrid-chassis, this is Bertone's idea of a new Cadillac.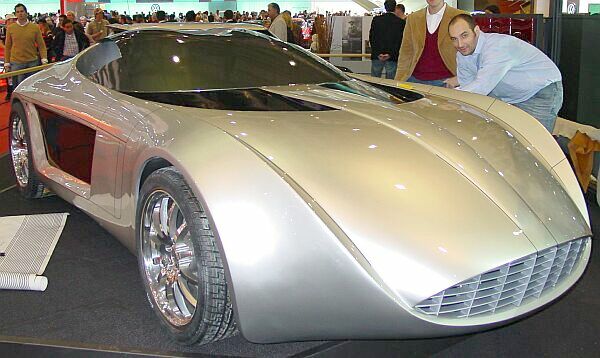 Castagna showed the Aria,
based on a Ferrari 575 chassis.
Not finished yet, but at least it arrived just in time for the public-days at Geneva.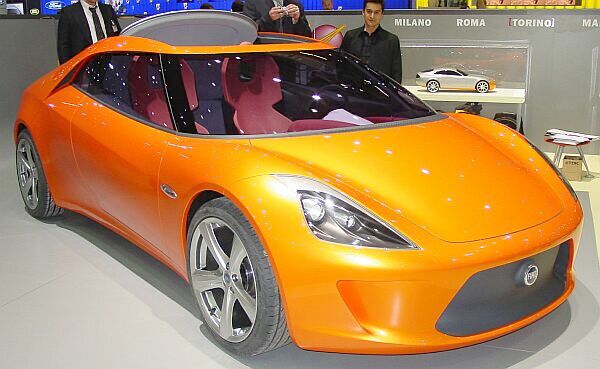 The X1, based on a Fiat, showing an interesting roof.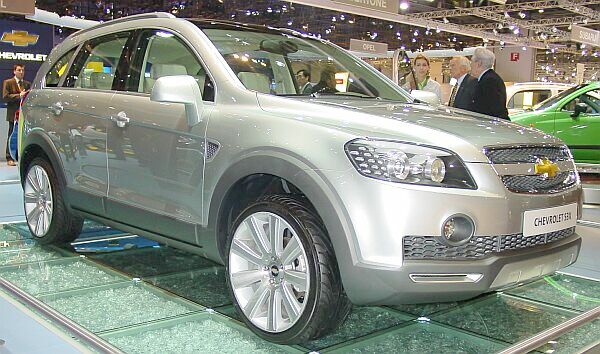 The Chevrolet S3X.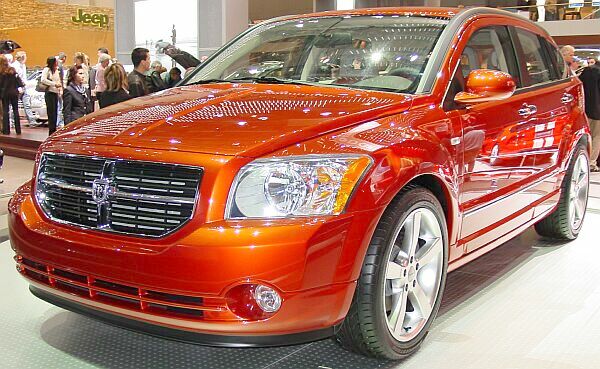 Dodge will be available in Europe, again,
starting with this concept car, called Caliber.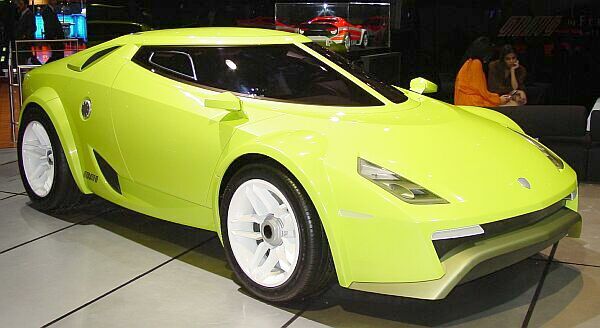 Fenomenon showed a new interpretation of the original Lancia Stratos.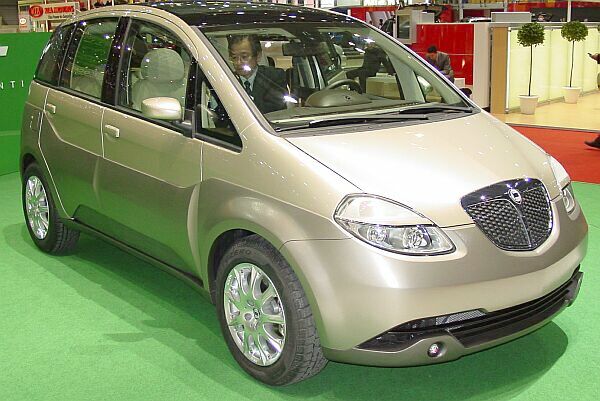 Fioravanti showed the Lancia Kandahar, and two older prototypes.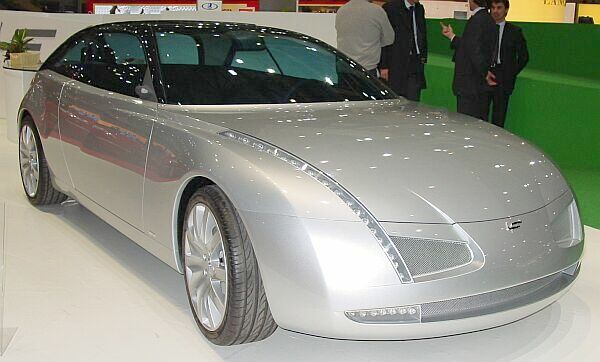 The Kite, also showed at Geneva in 2004.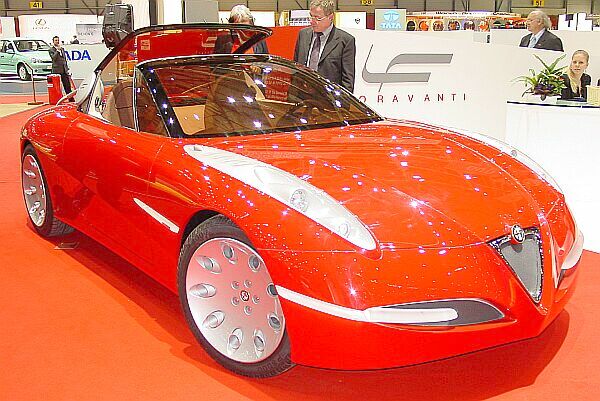 The Vola, I think this car made its third appearence at Geneva, showing the roof that is now available in a fine production car, the Ferrari 575 Superamerica.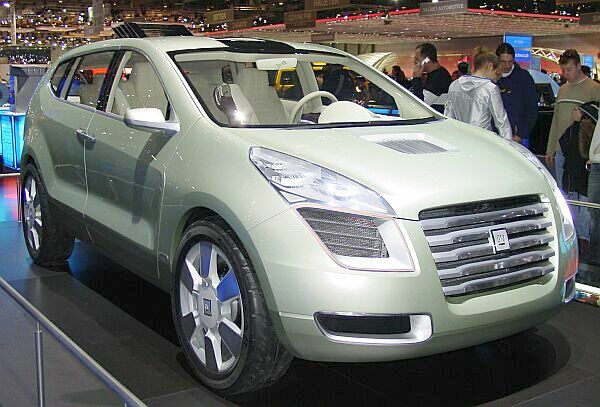 A GM concept car.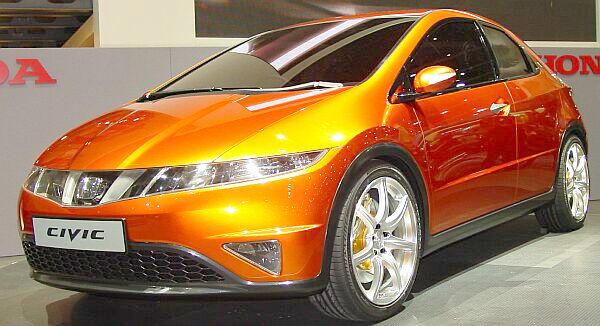 Honda's new Civic.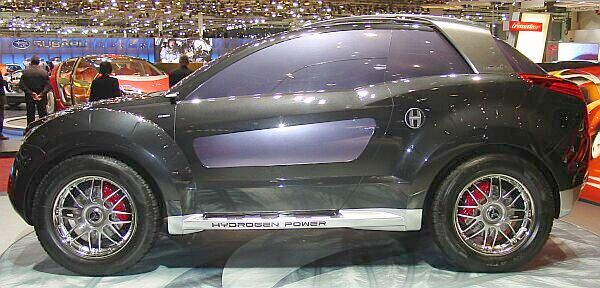 That's Nessie, from Italy, not from Scotland.
Based on a Mitsubishi with hydrogen power, designed by Giugiaro.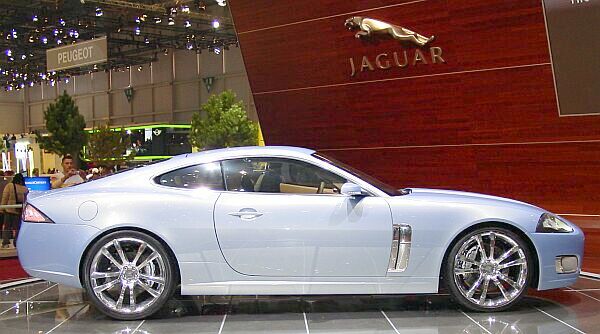 The prototype for the new Jaguar Coupé.
Styling is a mixture of Ford and Aston-Martin...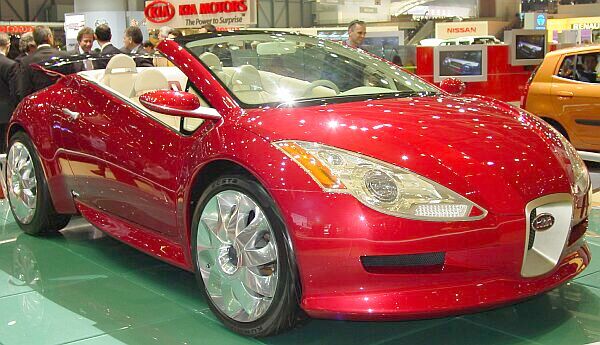 Another older prototype, the Kia KCV-3.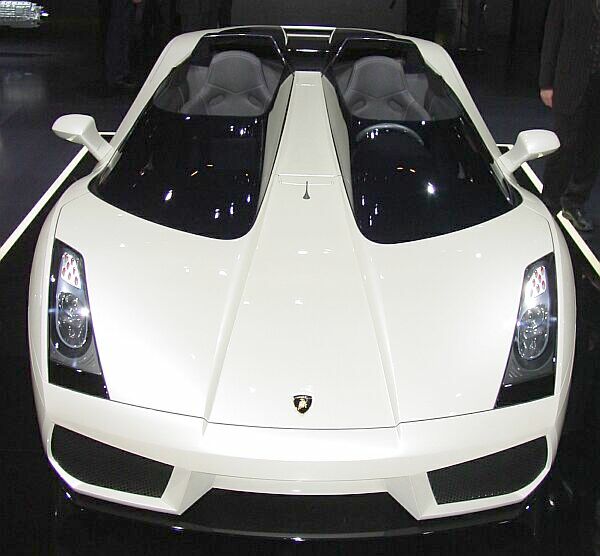 Lamborghini presented a preview of the coming Gallardo Spyder,
the production model won't show the split windshield.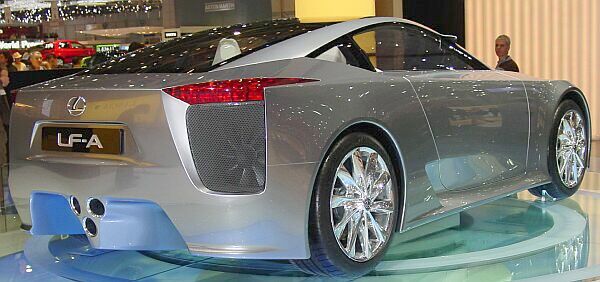 The first sportscar, made by Lexus, the LF-A.
The design of the front is quite normal, almost boring,
but the rear-design shows some interesting details.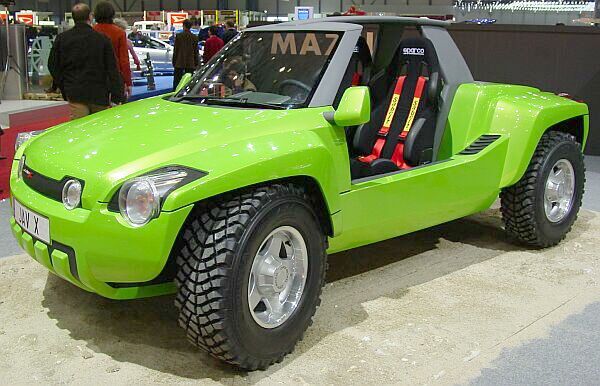 Mazel showed some sort of dune-buggy,
no Hispano-Suiza anymore :o(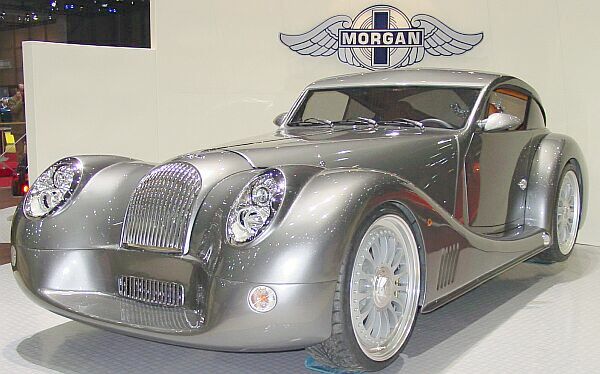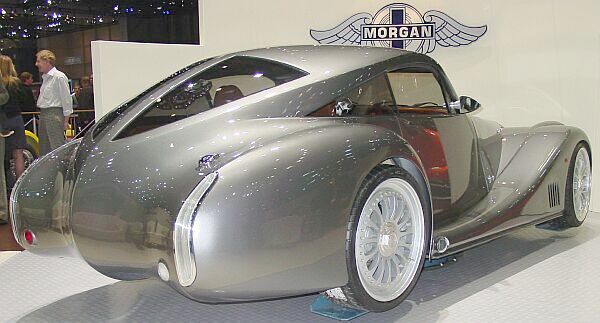 Morgan's Aero 8 Max,
a coupe, based on the standard Aero 8,
but with a modified front (finally the healights have a better position!),
and a beautiful, retro-like rear.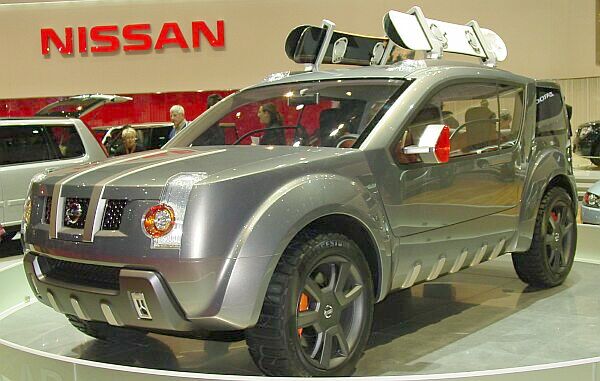 The Nissan Zaroot.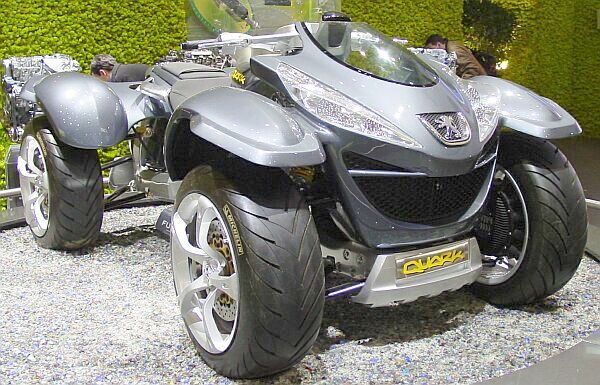 Peugeot's Quark, the smaller brother of the Hoggar.

Pininfarina designed, once again, one of the stars at Geneva,
the Maserati Birdcage 75.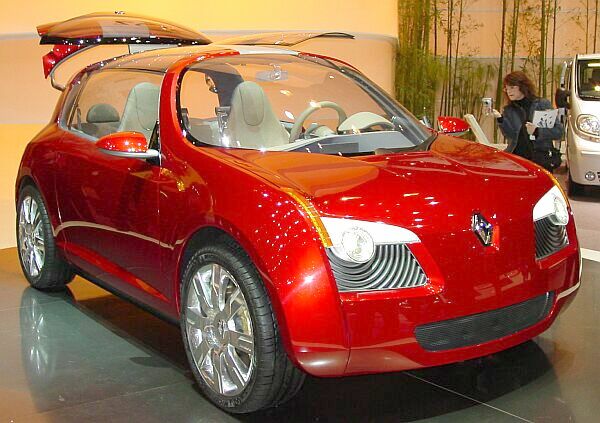 Renault showed the Zoé,
three letters, three seats.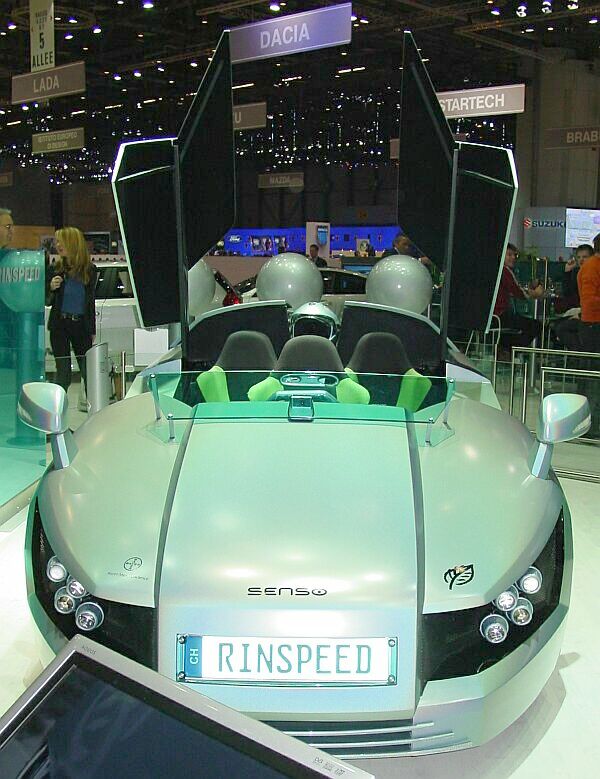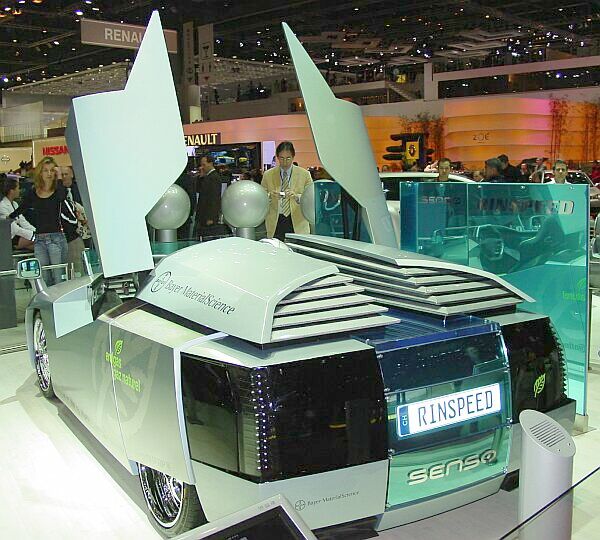 Rinspeed showed next to the Porsche Chopster, the "Senso",
a prototype, powered by a Porsche-engine.
The interior changes the color, orange if the driver feels sleepy, blue if the driver is in an aggressive mood, to calm him down...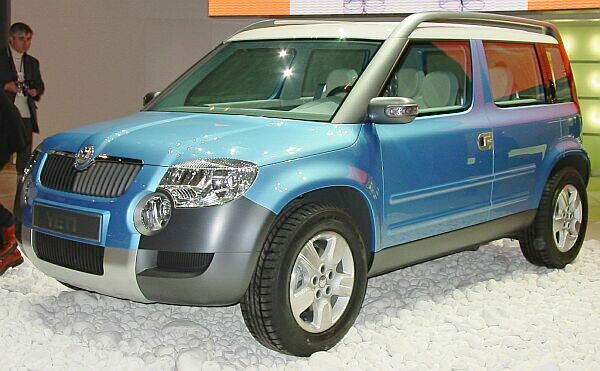 Skoda showed the new Yeti, which shows some design similarities to the Roomster of last year.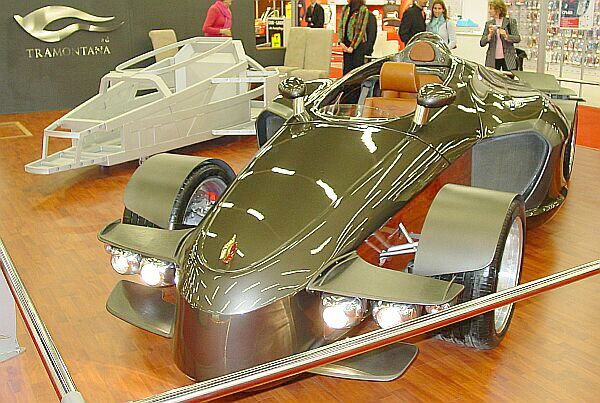 The Tramontana will go to production, hopefully.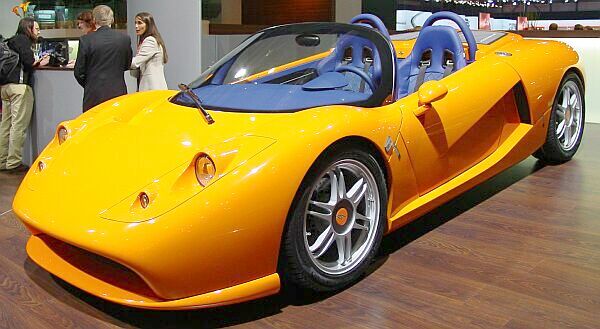 Valmet's new roadster-design, the RaceAbout.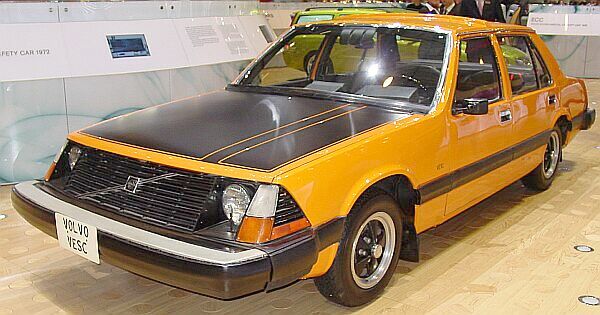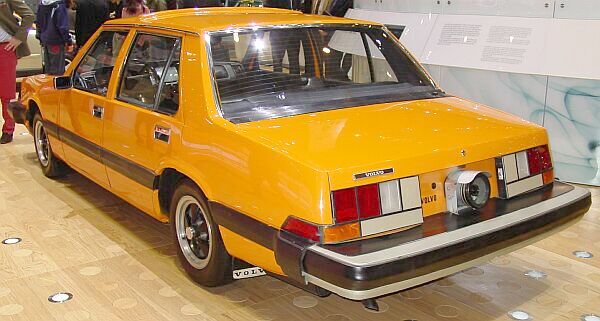 During the press-days, Volvo showed some old prototypes.
This is the VESC, built in a time when safety had nothing to do with design.
The ECC, a car that inspired the new generation of Volvos, back in the late 80's.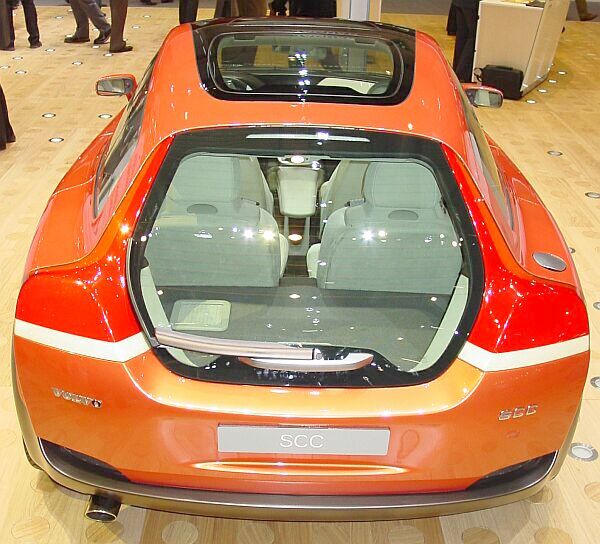 The SCC, the grandchild of the 1800ES.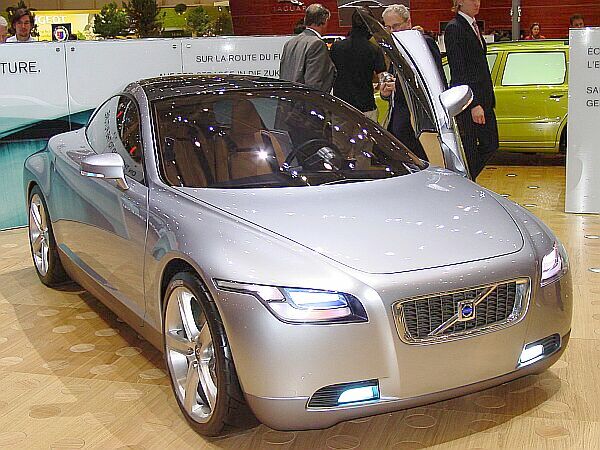 The actual prototype, called 3CC. More extreme than the SCC.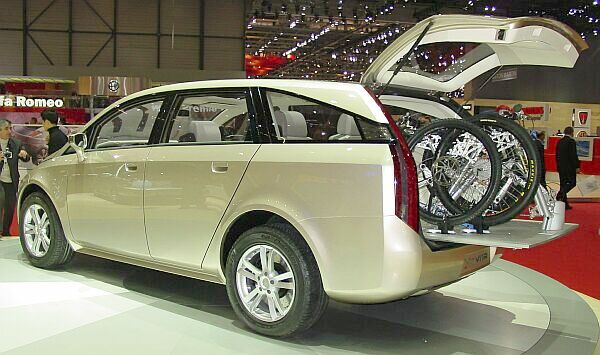 The Tata Xover. A cross-over, like so many others.
2005 Geneva Motor Show
2005 Geneva Motor Show, the old cars
Here you will find photos of older Motor Shows at Geneva: