Dilip Chhabria Gaia
Al-Araba Signature Car #1
Geneva 2003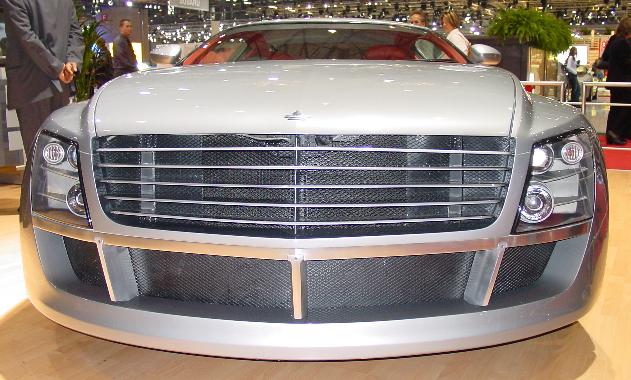 Pankaj Jhunja, Head of DC Design Studio presented at Geneva the DC Gaia,
a complete different car, in comparison to the Infidel of 2002.
The Gaia is based on a Mitsubishi Lancer, unbelievable, but it's the truth.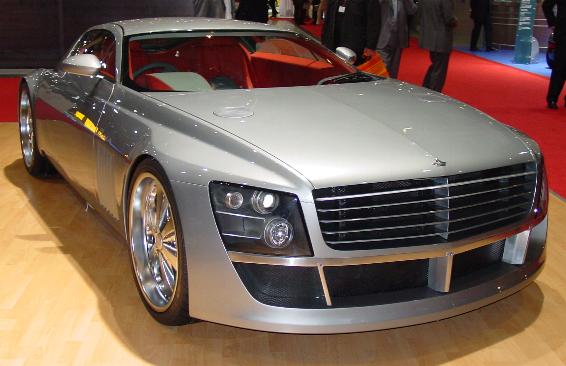 The styling is unique, showing a long hood, the front looks like a sporty, lowered Dodge Pickup.
The side-view is dominated by real big wheels,
and the rear is looking like a Chrysler Crossfire, but even more interesting, more powerful.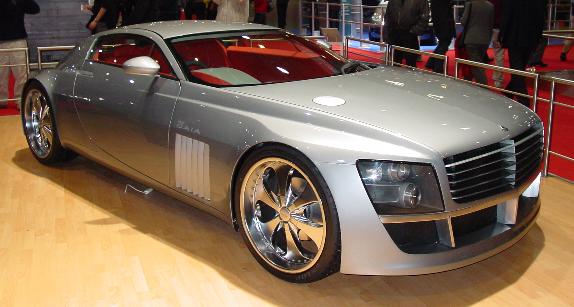 Joint-Venture partner of Dilip Chhabria is Al-Araba,
personalised by Engineer Fouzy Ayoub Sabri.
Al-Araba, founded in 1980 is a company in Saudi Arabia, they are in the car business.
(Have a look at their homepage, they sell luxury cars,
they customise cars, they have the possiblity to make chrome, or gold plated parts, and so on...)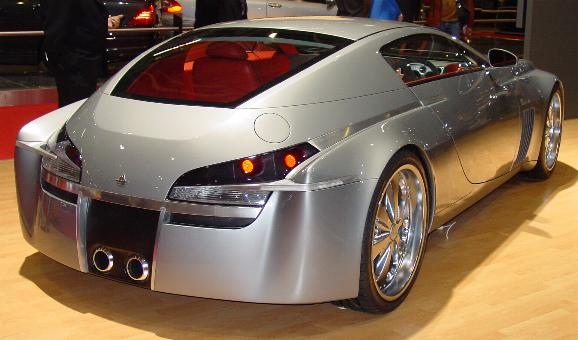 The plan is to build "Signature Cars", that means that there will be 25 unique cars, based on the same platform, sharing the same body, BUT with a lot of individual details.
So the buyers will be able to choose, or even to create the final look of the car.
Wheels, trim, interior, colors, graphics, badges, and other details will be designed to create a car,
that shows the owner's signature.
I'm curious to see more!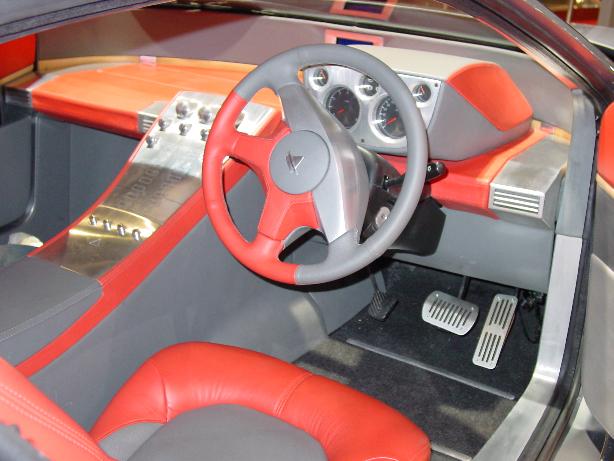 Technical Data: