EDAG genX
(2004)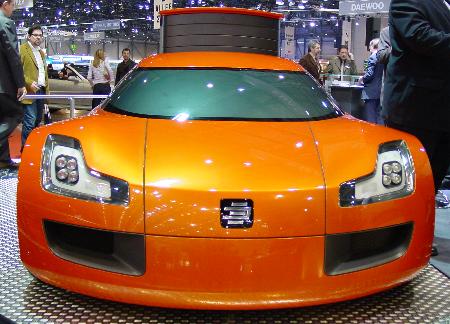 At the Geneva Motor Show 2004, EDAG presented an unique sportscar-concept.
The interesting detail: the driver can sleep in the car!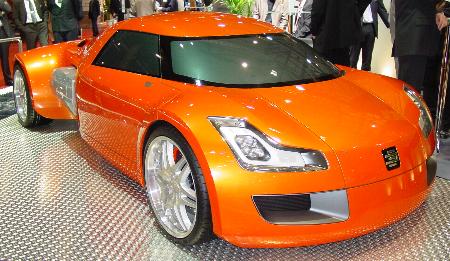 Most drivers of sportscars ever dreamt to being able to sleep in their car,
now this dream comes true...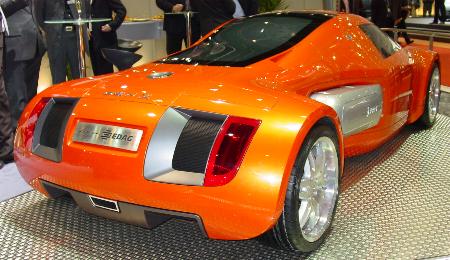 There are some silver-colored boxes, the trunks of the car.
By elevating the top, the driver has more space inside, but the aerodynamic will be ruined...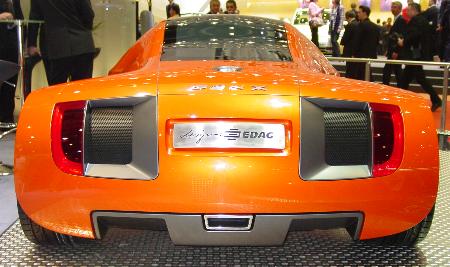 Technical Data:
length: 446,8cm
width: 192cm
height: 123cm
wheelbase: 308cm
tires: front 255/30, rear 285/30