IAA 2005
German Motor Show at Frankfurt
older concept cars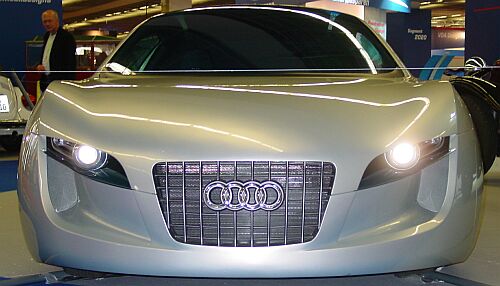 At a special exhibition, there were some interesting show-cars, including the Audi RSQ,
partner of Will Smith in "I Robot"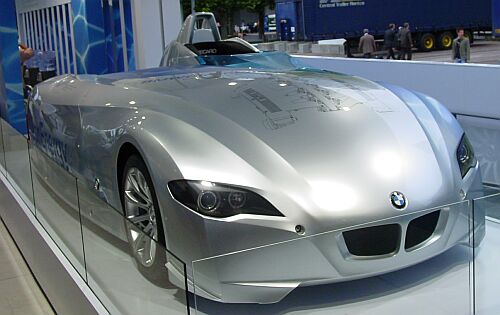 Almost as futuristic as the RSQ, a Concept, made by BMW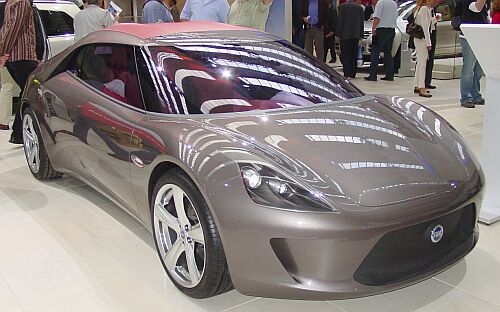 I saw this car at Geneva (2005), designed by members of a Design-School, built by CeComp.
For Frankfurt, the car was recolored.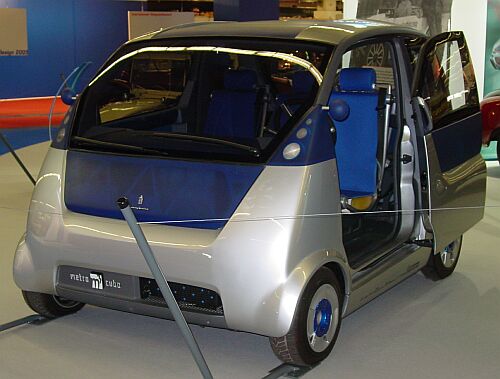 The Metro-Cubo, designed by ItalDesign, long years ago.
That car inspired all those little boxes on wheels.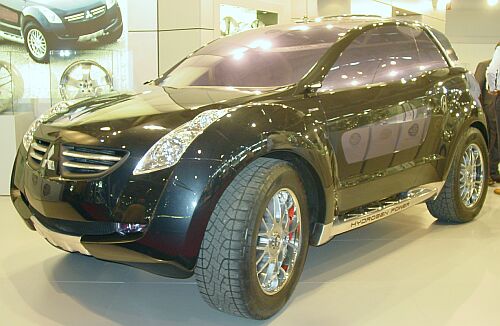 Another design of Giorgio Giugiaro,
the Ital Design Nessie, based on a Mitsubishi Pajero.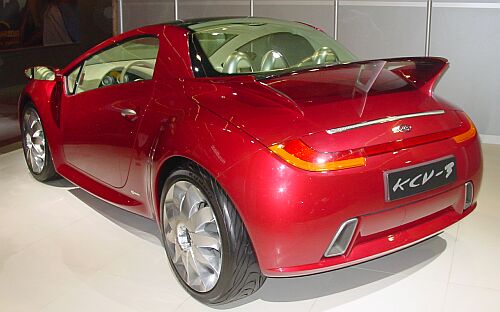 Heuliez showed the Hyundai KCV-3,
it was the third time I saw that car.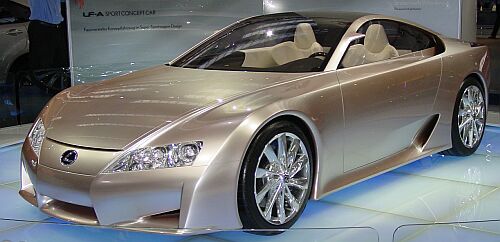 Lexus LF-A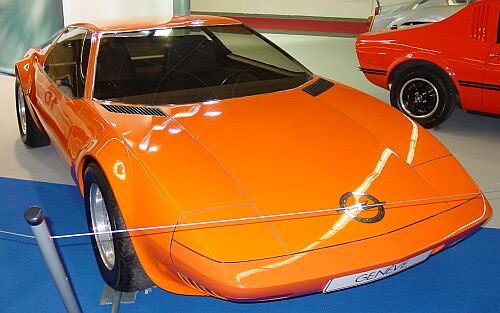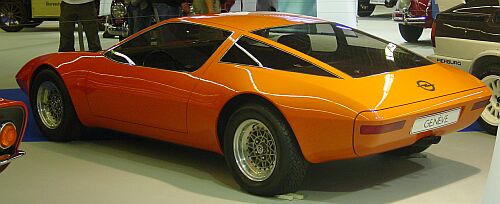 The Opel Geneve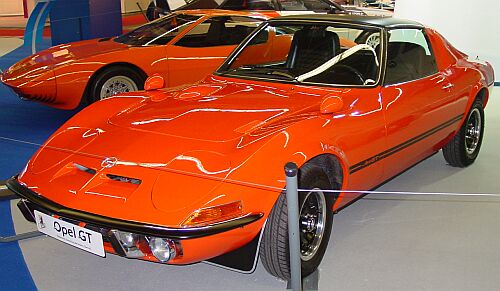 Well, we know the Opel's Baby Corvette, the GT,
but Opel built only two GT Aero, a Targa-Top version.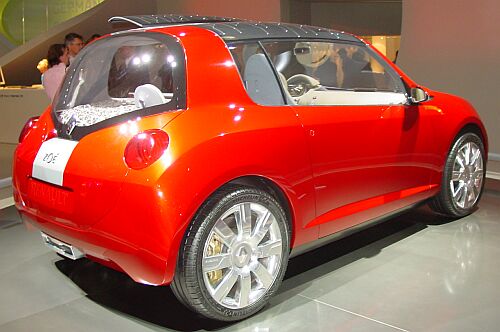 The Renault Zoe, a three-seater.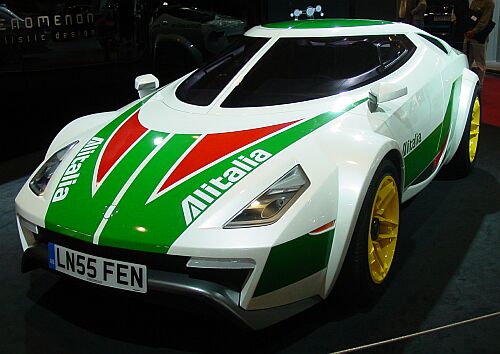 Fenomenon's idea of a new (Lancia) Stratos,
now showing the legendary Alitalia colors.
Only 1liter this car will need for a distance of 100km...
I prefer the new Bugatti, which will need 1liter for 1km.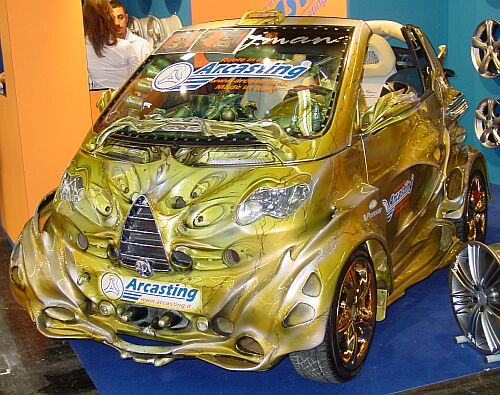 That's not a real concept car, it is a modified Smart Cabrio.
Someone put a lot of work into this very special car.
see new concept-cars at the IAA 2005
see new-into-production cars at the IAA 2005