Iso Rivolta Varedo
1972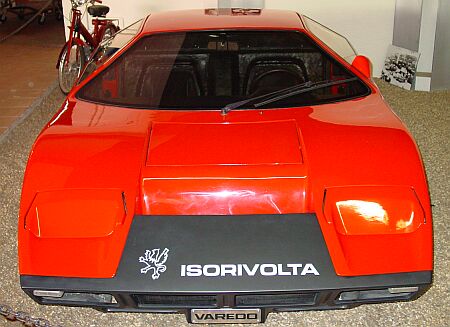 More than ten years after the presentation of the first Rivolta GT,
Piero Rivolta presented the Varedo, a beast of a sportscar.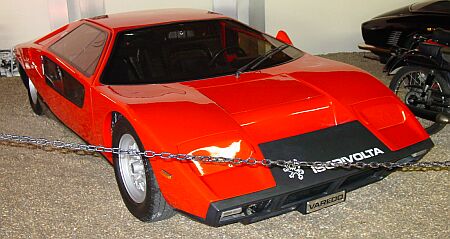 The Varedo, named after the new fabric location,
wasn't designed to follow the Rivolta GT, the Grifo, or the Lele,
which were luxury sportscars.
The Varedo should show a more modern, and less luxury alternative,
made to compete with a car like the DeTomaso Pantera.

Production never has started, perhaps it was never the idea to bring it into production,
just to raise a new interest in the Iso company.
Anyway, about a year after the presentation, the company was sold, and another year later it was closed...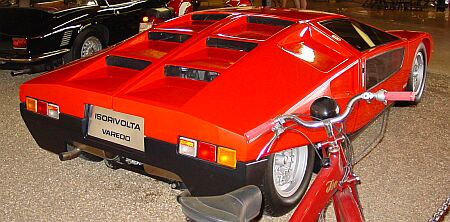 In about 1975, the car was found by Piero Rivolta, sitting in the old fabric, in very bad shape.
So he bought it, and restored it.
These photos were taken in August 2004, at the Museum of Vintage Motors, in Sarasota, Florida.
(The main reason for visiting that location was to take photos of the 1971 Stutz Duplex)
At the museum there were almost all of the other Iso models, including Grifo, Rivolta GT, even a Fidia,
just a Lele I wasn't able to find.
Technical Data:
engine: 5.7l-V8-Ford with 325hp