Stutz IV-Porte 1981
# 2N 69RAX 104051
In September 2008, I got in contact with the owner of this IV-Porte, Abdullah Algatnan.
The first owner of his Stutz was Prince Sultan from Saudi Arabia!
As you can see, the original headlights were missing, and the rest of the car was in a poor shape...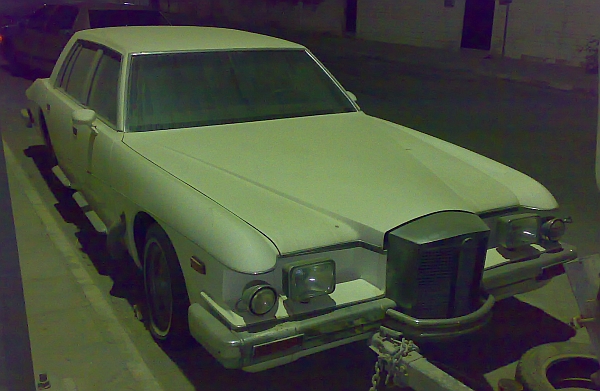 Have a look at the photos that the owner sent me, not even one year later: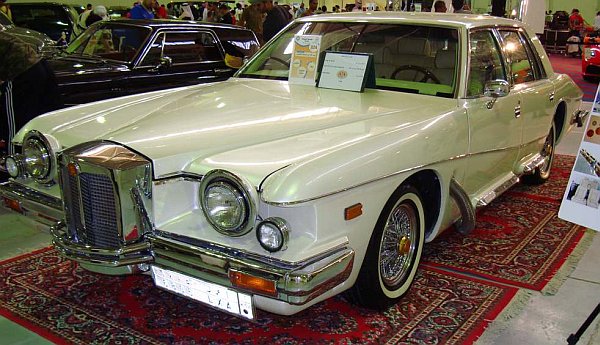 Yes! That's the same car!!!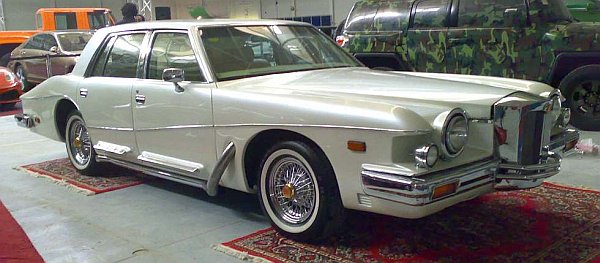 The car is back in show condition, and proofed that at the Bahrain Car Show.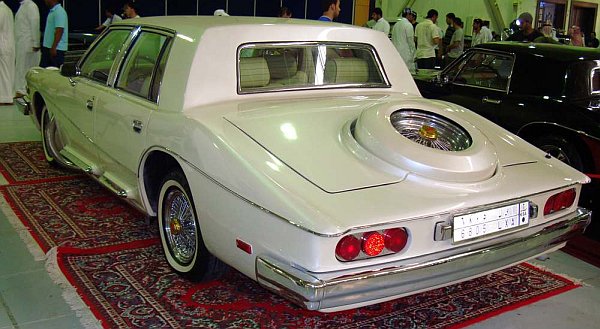 The owner restored the IV-Porte, including a paint job.
He added a fiberglas cover for the spare-wheel.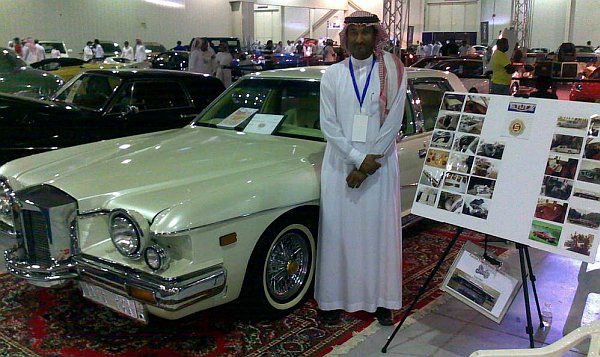 Here's the owner, Abdullah Algatnan standing next to his Stutz.
Have a look at the bigger headlights,
these original looking standard Stutz lights were made by hand, only with the help of some pictures...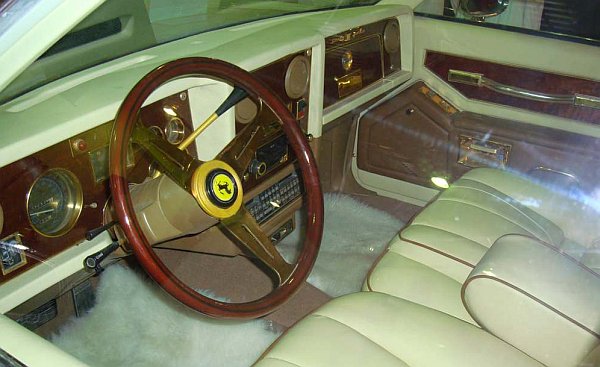 The interior was redone, too.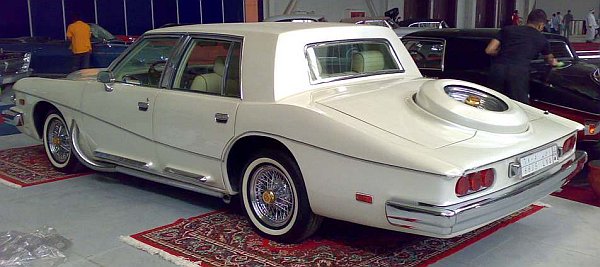 The real Stutz enthusiasts already recognized that the IV-Porte was standing next to another Stutz,
a 1971 Blackhawk.