Ken's Blackhawk 1:24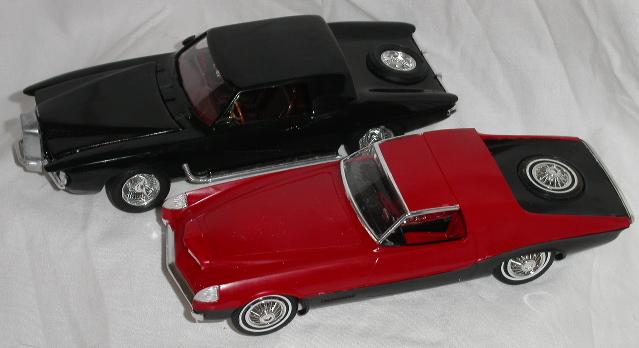 A lot of Stutz fans are fascinated by the series of Revival cars, which were designed by Virgil Exner, and his son.
Renwal produced these cars, back in the 60's.
But even today, there is no Blackhawk available in a big scale.
We have the HotWheels model, but the Stutz enthusiasts want to have a bigger one.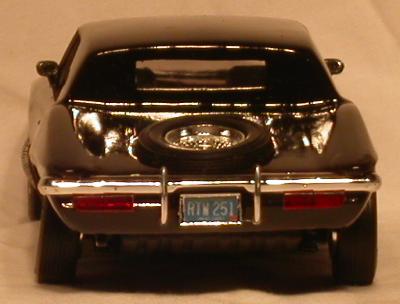 Ken Bist, who had done some interesting conversions, based on the HotWheels toy,
dreamed of a bigger model, too.
But he didn't only dream about such a car, he built it on his own!

The original Stutz is based on a chassis of a Pontiac Grand Prix,
well, Ken's Blackhawk is based on a Chevrolet Camaro body.

A 1969 Camaro doesn't look like a Stutz,
and so you can imagine how many changes had to be done by Ken.
Great job!

At the moment, you can buy so many different models in scale 1:18, why is there no company interested in a Stutz Blackhawk?