Stutz
Bear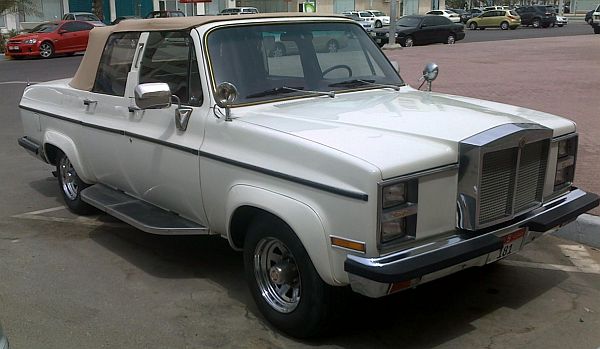 In May 2010, I got some photos of a white Stutz Bear.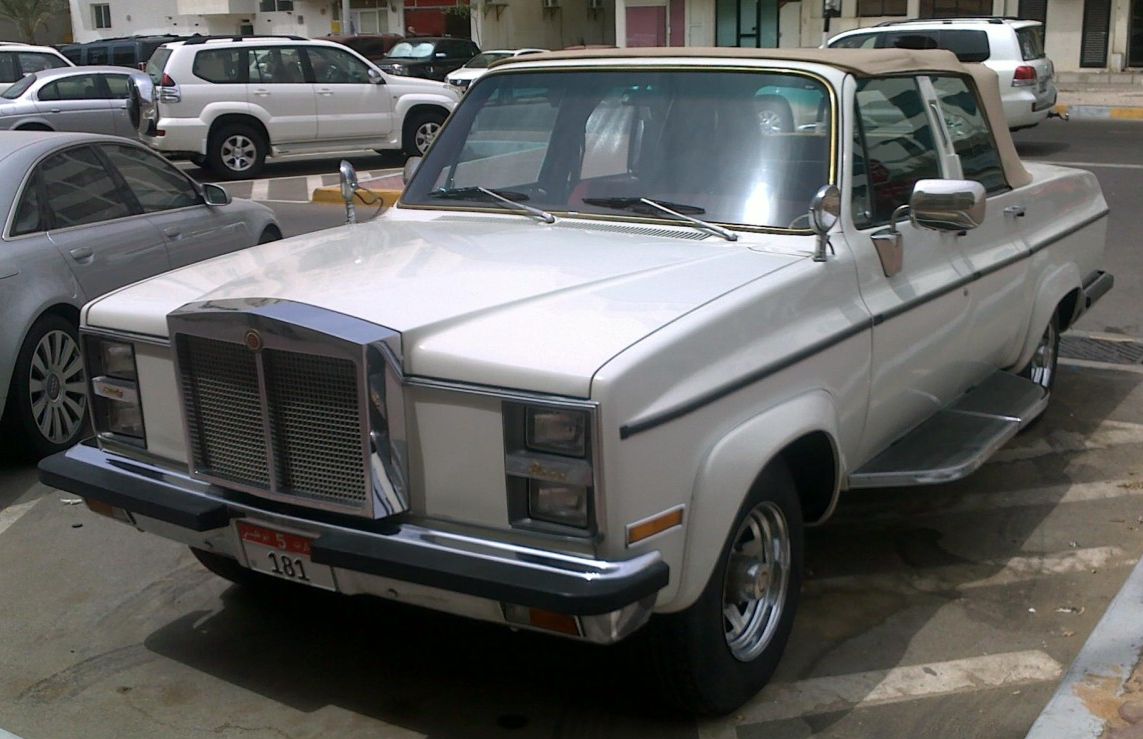 The car is located in Abu Dhabi, UAE.

Next to the white color, which is most likely a repaint of the original red,
the car shows some interesting differences to the similar Suburban conversion that you can find here.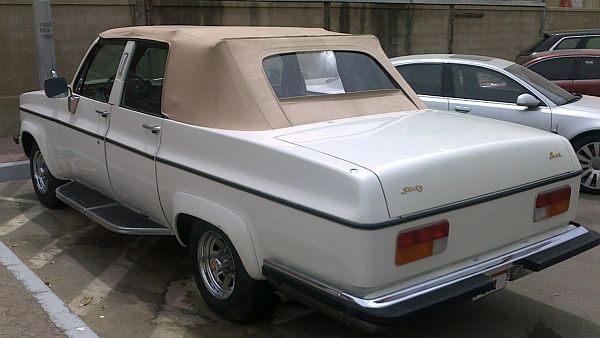 This car, also coming from the Saudi Arabian Royal Guard,
is showing some "Bear"-badges at the front, and on the trunk-lid, still has the running boards.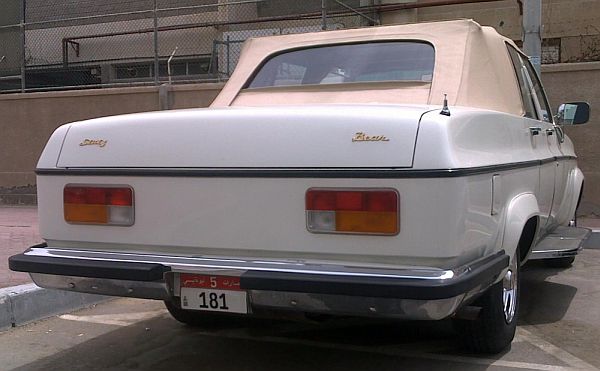 There are no Stutz logos on the B-pillar.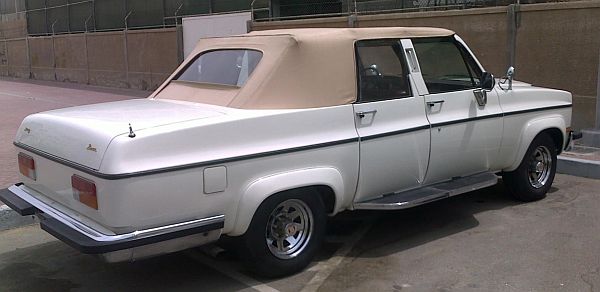 There was an Audi A8 parked next to the Bear, so you can see the size difference.
An A8 is what we call today a "full-size"-luxury car.
It's quite small compared to the Bear...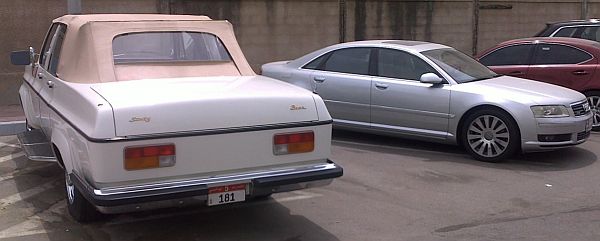 Unfortunately only one photo of the interior, I'd like to see a detail picture of that plate above the glove-box!