Buick LeSabre
(1950)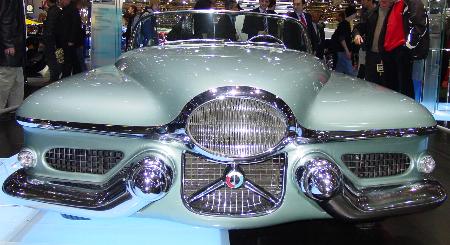 When Harley Earl, chief of GM-design, presented this dreamcar in 1950 it must have been like it came from another planet.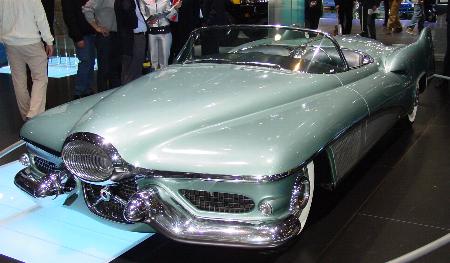 The car, designed by using elements of modern jets, showed some interesting features,
for example the first panoramic windshield.

By using of lightweight materials, like aluminium, and cast of magnesium it was possible to keep the weight of the car very low, under 1400kg!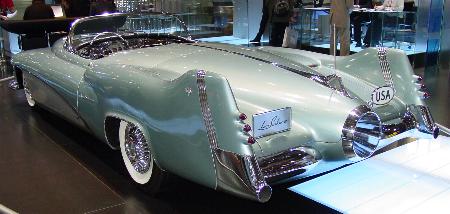 Technical Data:
engine: V8, 3,5-liter, 355hp
length: 513cm
width: 201cm
height: 127cm
Literature:
Classic & Sports Car, September 2001 (6 pages, 14 photos)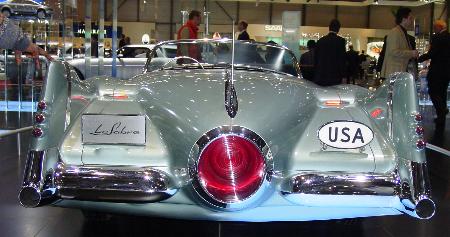 These pictures were taken at the Geneva Motor Show 2004.