Manual for a Stutz Blackhawk
Since 2004, I tried to scan the manual, but there were always "more important" projects,
or my computer/scanner had some problems...
In February 2009, Serge Hudon sent me a complete set of scans, and so, finally, here is the manual online!
Thanks!
The cover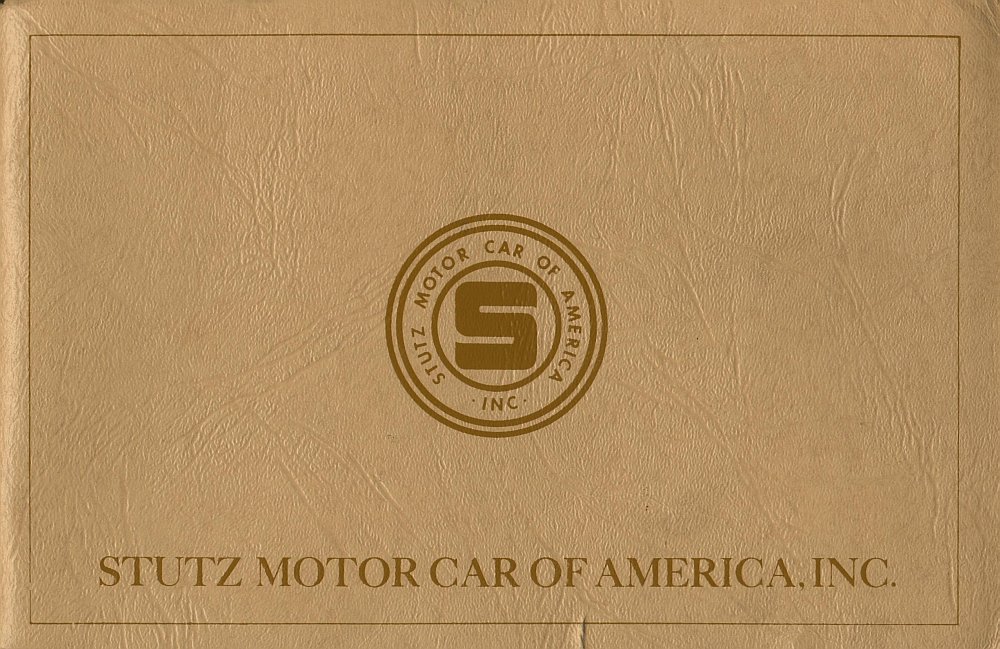 pre-page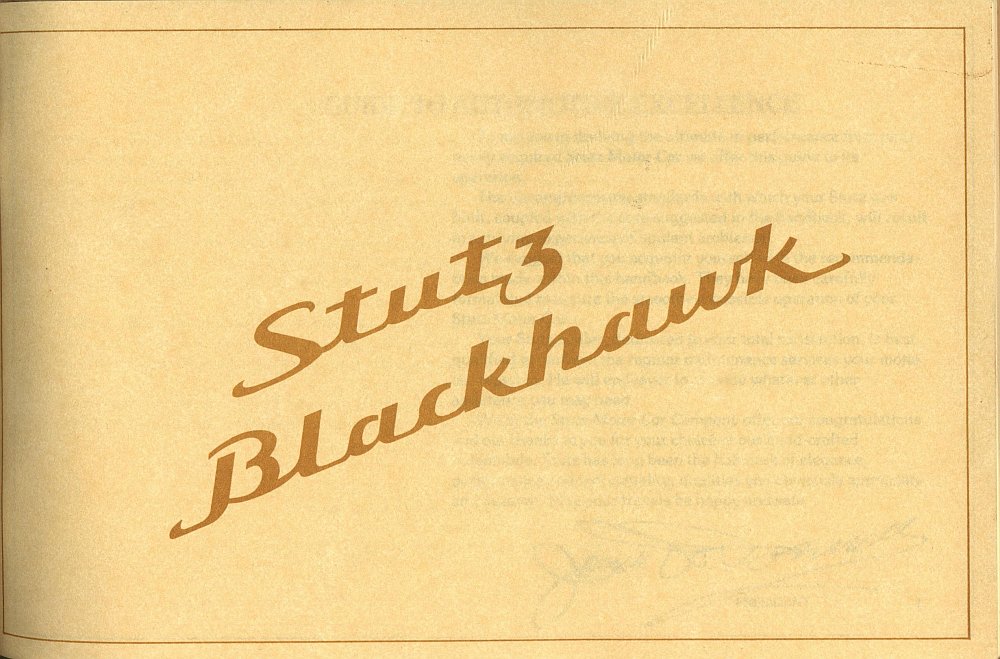 This copy was signed by James D. O'Donnell,
the founder, and president of the new Stutz Motor Company.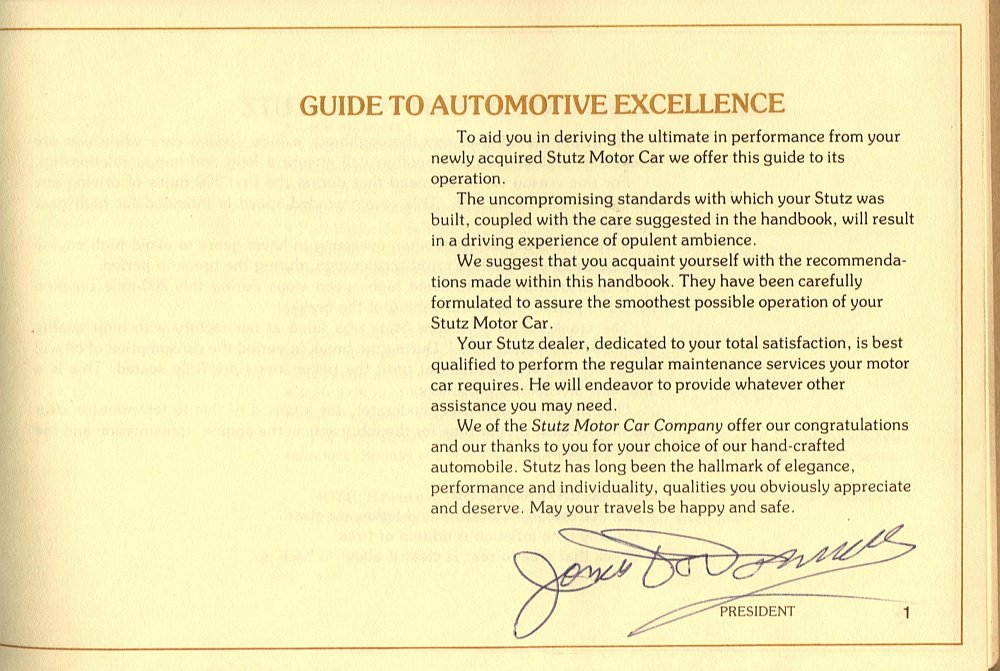 click on the link to open the scan, and use the "back-button" of your browser to return to this website: