Audi Nuvolari
Geneva 2003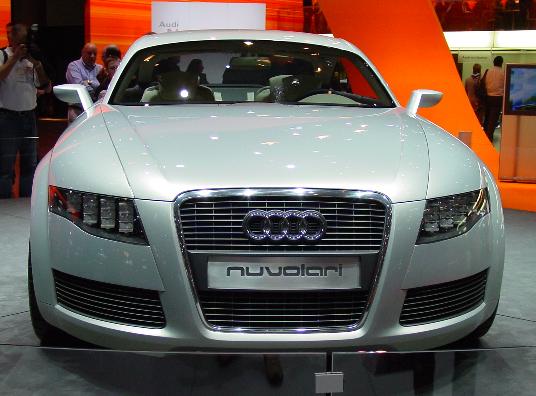 At Geneva 2003, Audi showed a concept car, named Nuvolari.
Tazio Nuvolari won the very last Grand Prix for Auto Union, back in 1939.
Nuvolari died in 1953, 50 years ago.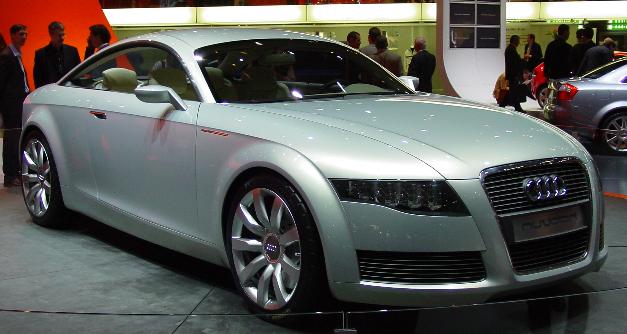 The Nuvolari Coupé shows a lot of ideas that you will find on future cars of Audi.
The big radiator-grill, inspired by the old Grand-Prix-racers.
The rear-lights, you can see in similar design on the A8, already.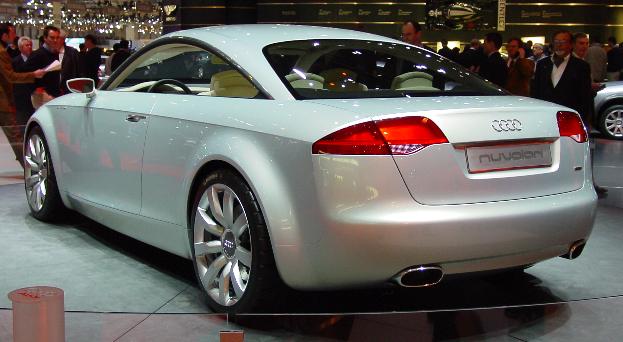 Technical Data:
V10-biturbo-engine, 5,0-litre, 600hp
governed maximum-speed: 250km/h
length: 480cm
width: 192cm
height: 141cm
wheelbase: 289cm
Literature:
Auto&Design 139
Auto&Design 141 (3 pages, 7 photos)