Pininfarina Ford
Start
(2001)
Pininfarina presented the Start at the Frankfurt International Motor Show in 2001.
It is based on a Ford.
There are no plans to go to production.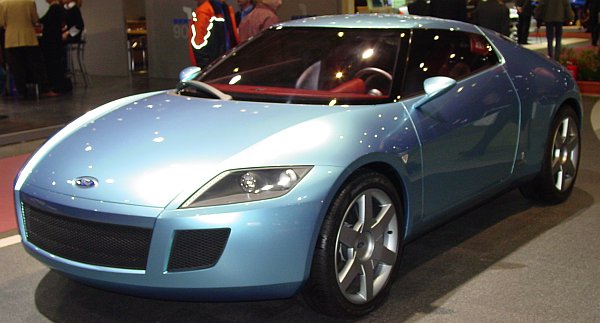 Pininfarina wanted to show how a sporty Coupé, made by Ford would look like.
This happened, because of the first cooperation between Pininfarina and Ford, the "StreetKa".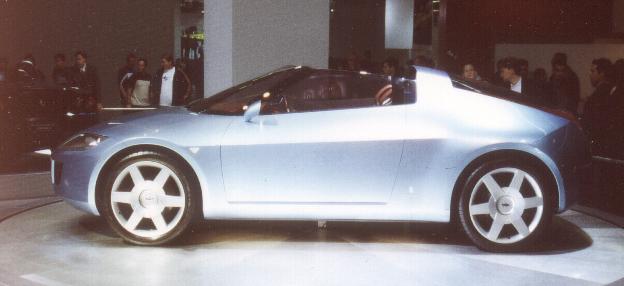 Pininfarina used typical Ford design-elements, like the vertical rear-lights.
The hard top can be placed under the rear-window, and above the luggage-compartment.
This is possible by using a moveable rollbar.
The Start was also presented at the Motor Show of Geneva, 2002.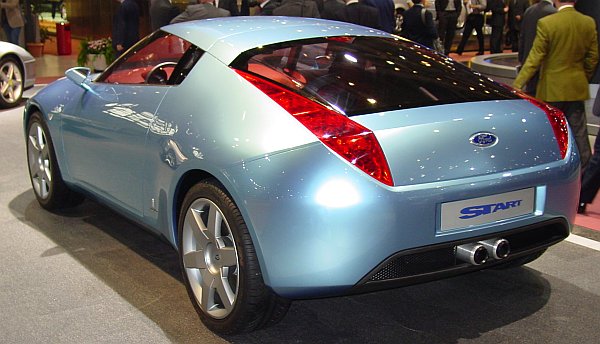 technical data:
length: 4,20m
width: 1,83m
height: 1,30m
wheelbase: 2,515m
tires: 245/35 ZR 19
engine: Ford 2,0-litre (more than 200hp)
Front- or All-wheeldrive