1956 Packard Predictor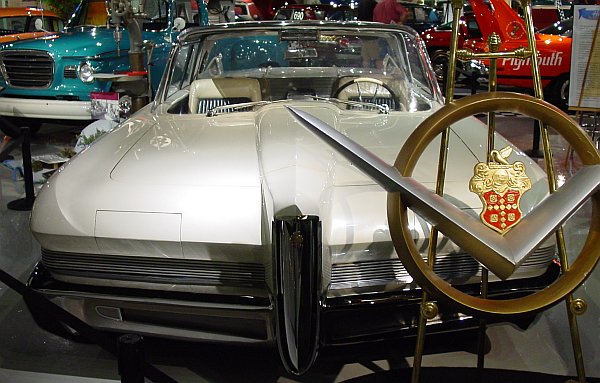 In 1955, Packard started to create a showcar for the 1956 Chicago Auto Show.
Trying to hide the financial problems that the Studebaker-Packard-Corporation had.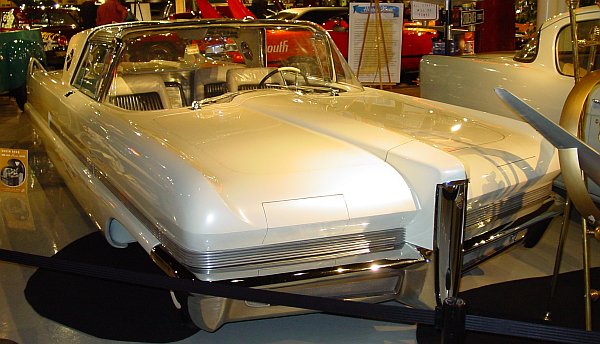 Dick Teague designed a breathtaking two-door-coupe, that featured a wrap-around-windshield for ultimate visibility,
sliding roof-panels for easy entry, and in combination with the retractable rear-window
you almost had a ventilation like in a convertible...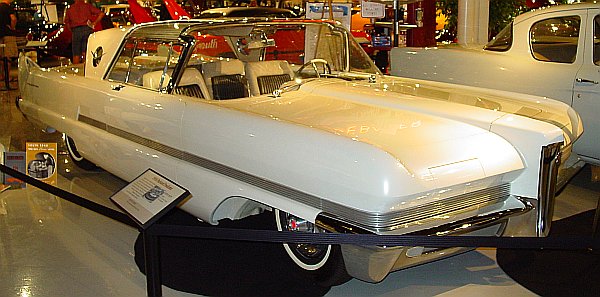 Look-through-tail-fins, hidden headlights,
and a vertical grille that might have inspired the Edsel-designers
were features to impress the potential Packard clients of 1956.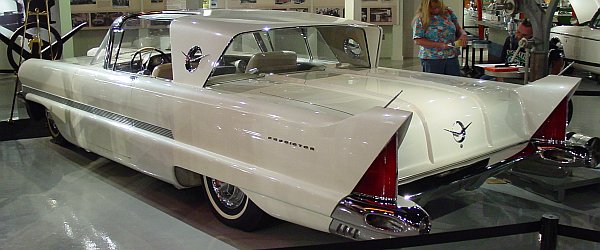 Ghia, the Italian coachbuilder, put this dream on wheels, and delivered the car in late 1955 to the USA.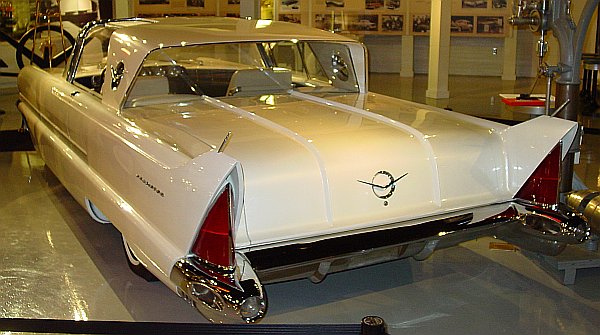 After attending several car-shows, the car remained in the company,
and was included in the Studebaker Collection that was donated to South Bend, Indiana.
There it is on display at the Studebaker-Museum.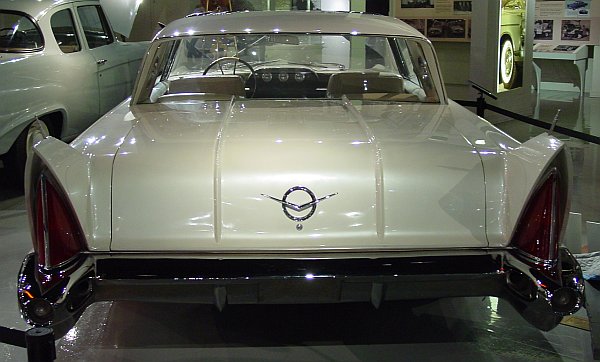 go to:
website for the Studebaker-Museum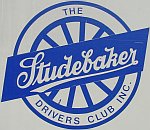 website for the "Era of Exner Event", 2007, at South Bend