Press Release 1978
In February 2005, Richard Rhoades sent me an envelope with a Stutz press-release of 1978.
There were three sheets with text:
page 1 (102kB)
page 2 (99kB)
page 3 (86kB)
and a sales sheet of a beautiful white Blackhawk: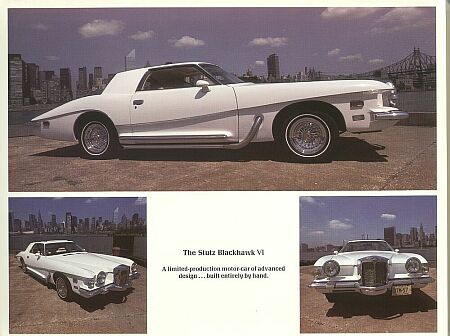 click here to get bigger scan (117kB)
Most interesting facts in this press-release are the statement about
how many Blackhawks were built until early 1978,
and the details about the Royale that was built for the King of Saudi Arabia.
Would have been great to have a video-recorder, back in 1977.
I'd like to see Mrs. Carter in that Royale...