Swope's Cars of Yesteryear Museum
Elizabethtown, Kentucky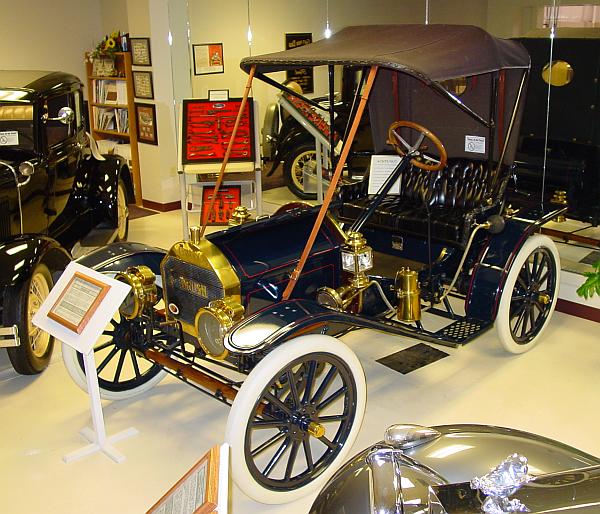 1910 Brush Model E-26
In 2007, on our way back from the Era of Exner Event, we visited the Swope Cars of Yesteryear Museum.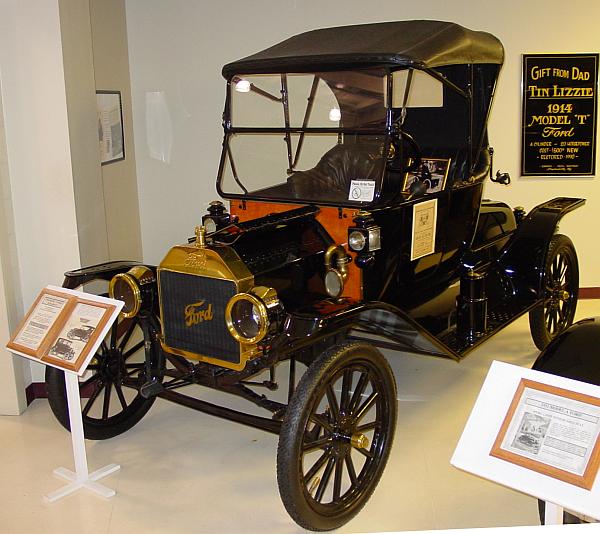 1914 Ford Model T Runabout "Tin Lizzy"
The Swope family runs a couple of car-dealerships in Kentucky, and Florida, and over the past 50 years.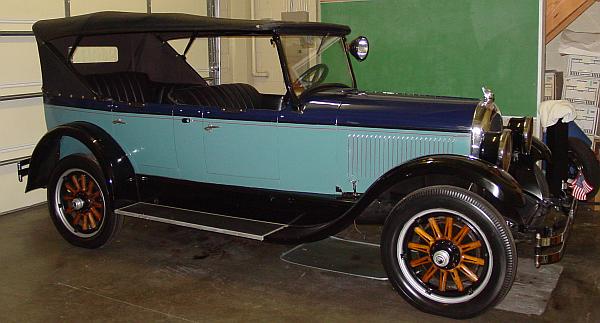 1924 Chrysler 70-B Touring
Bill Swope collected some "old" cars, which he put together in a quite small building at one of his dealerships.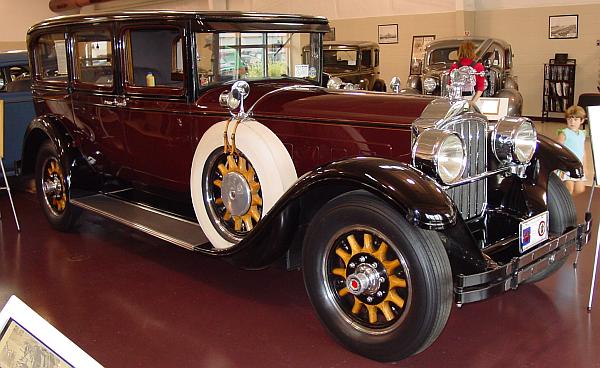 1928 Packard 443 7-Passenger Sedan
Well, the building is quite small, but the collection is quite big, and includes a lot of great, and interesting cars.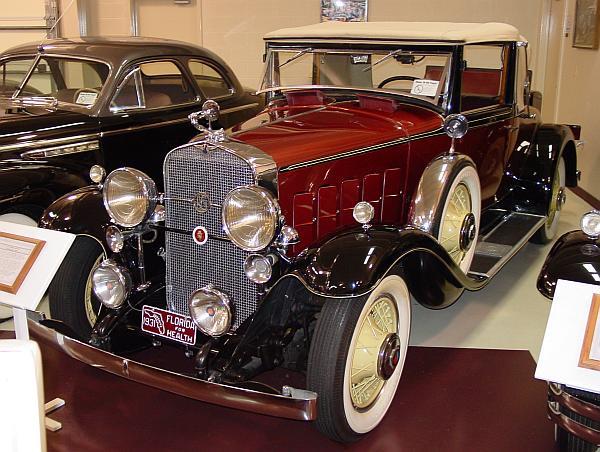 1931 LaSalle Series 345-A Convertible Coupe with Rumble Seat, body by Fisher
Most of the cars were pre-1945, and American,
but there were some nice examples of the 1950's, and 1960's, too, and some Europeans.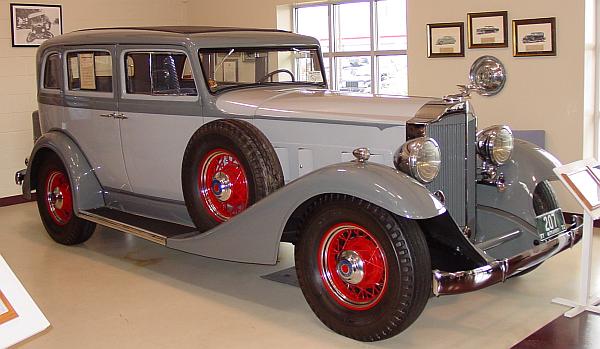 1933 Packard Model 101
The automobiles all were in excellent shape, the museum shows a fact-sheet for every car,
including a story about the previous owner or some other interesting facts.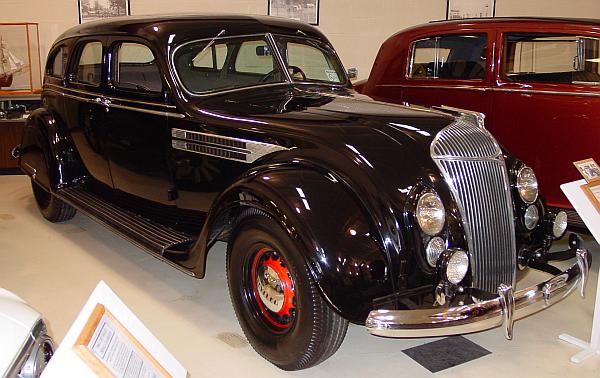 1936 Chrysler Airflow Imperial Series C-10
In one corner you can sit down to read some articles in car magazines, or books that are part of the collection.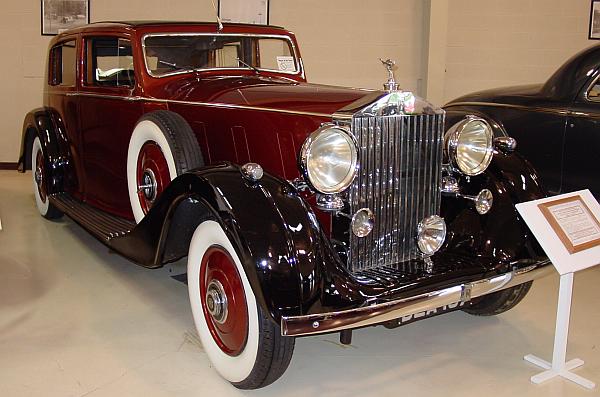 1936 Rolls-Royce Phantom III Saloon, body by H.J. Mulliner
You can see cars for the rich, like Rolls-Royce, Cadillac, and Packard,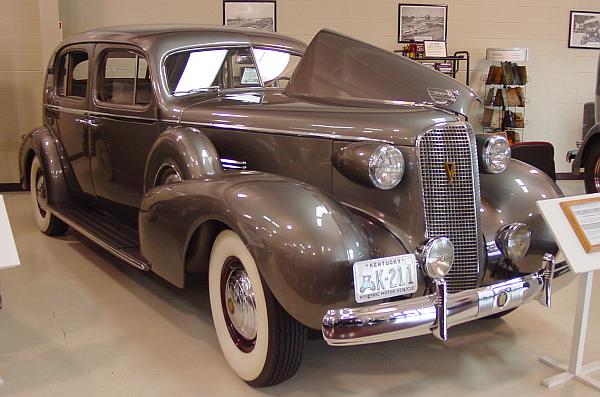 1937 Cadillac Model 85 Fleetwood 12-Cylinder Formal Town Sedan
as well as the cars for the business-men, like Chrysler, DeSoto, or Ford.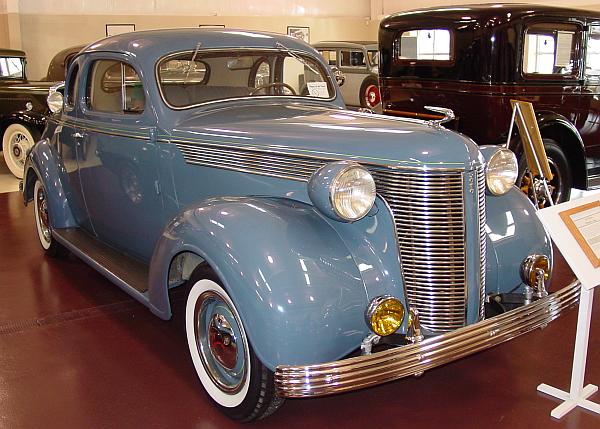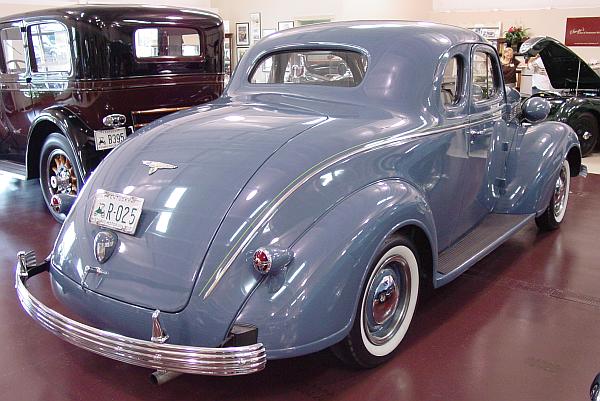 1937 DeSoto Business Coupe
We enjoyed our visit, as you can see on these pictures...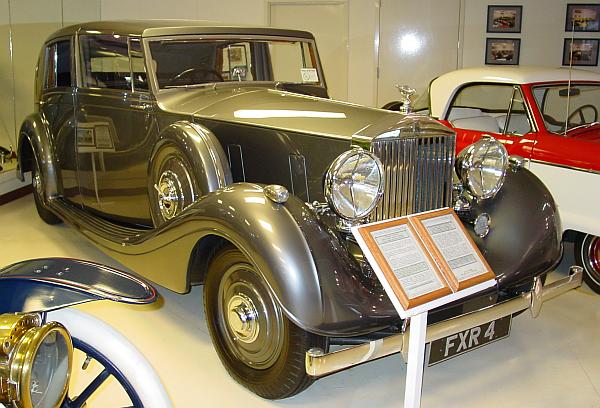 1939 Rolls-Royce Silver Wraith Sedanca De Ville
A nice collection, put together with love, passion, and some money.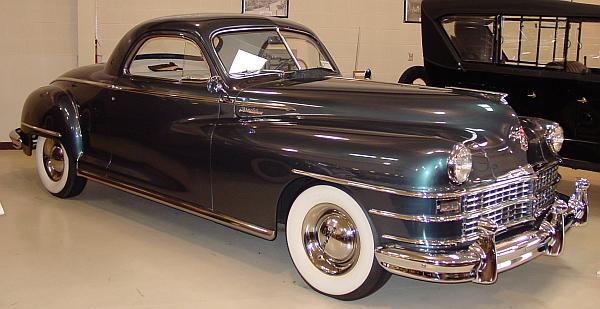 1948 Chrysler New Yorker 3 Window Coupe, Model C-39N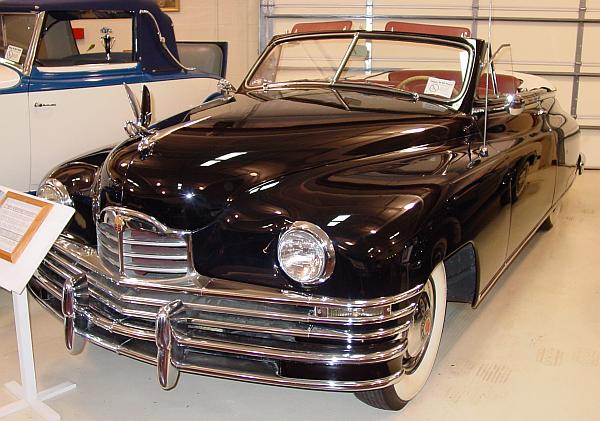 1948 Packard Victoria Convertible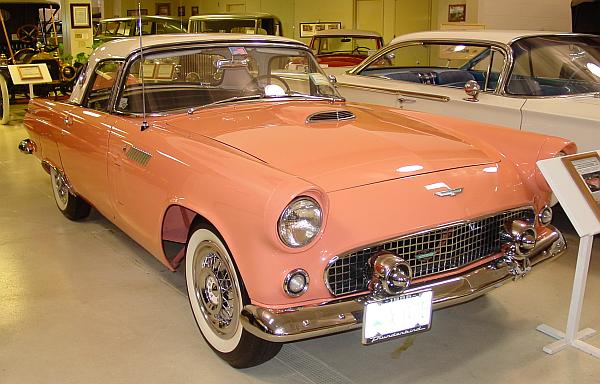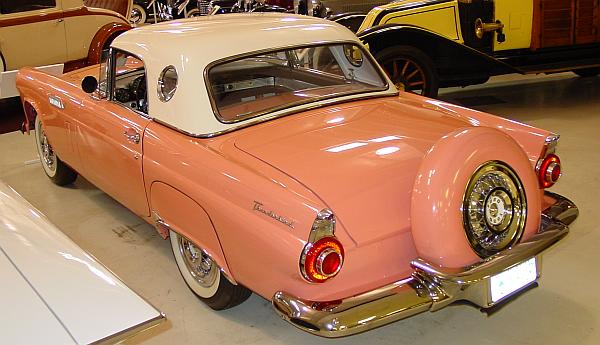 1956 Ford Thunderbird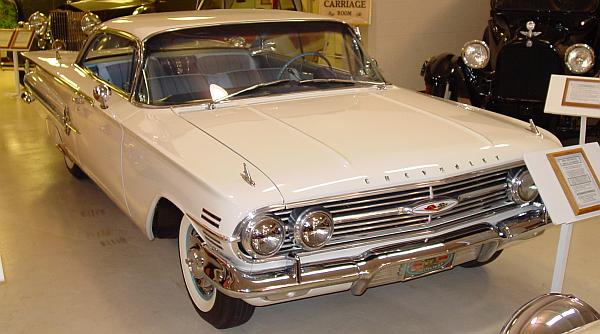 1960 Chevrolet Impala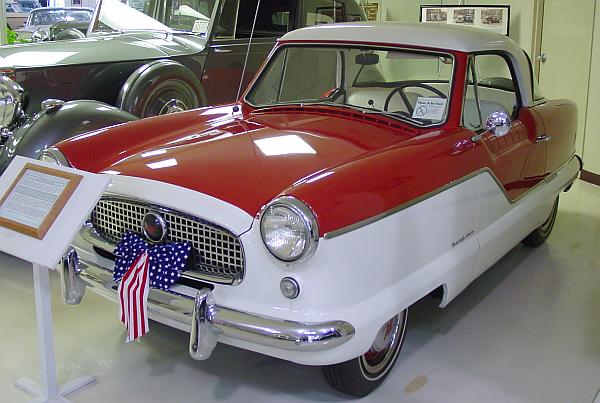 1961 Nash Metropolitan
see Era of Exner Event
see Studebaker Museum