Vaillante
Seat Ibiza Cupra
And here you can see what an ex Lamborghini chef-designer makes when he leaves Lamborghini,
he creates a beautiful, and fast car: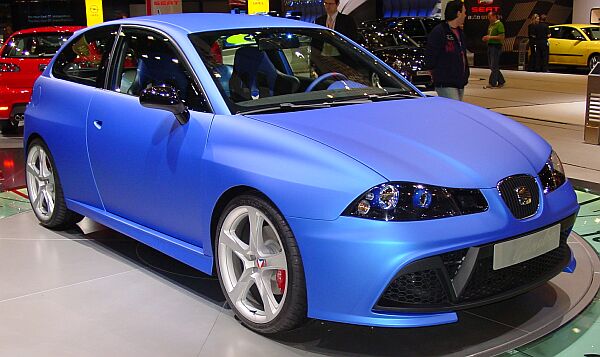 Well, as a driver of a standard Ibiza Cupra, I really was impressed to see this unique car.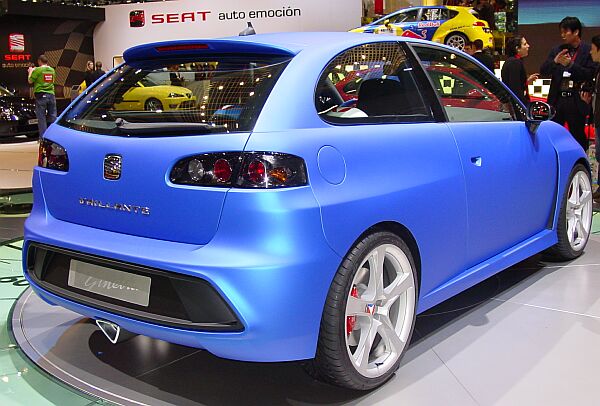 Luc Donckerwolke left Lamborghini to be design-boss at Seat, and his first project was to create something special to introduce the 2006 Seat Ibiza.
Donckerwolke is from Belgium, which is the home of some legendary comic-strips.
Most famous is Tintin, but there is also Michel Vaillant, a race driver, well known for his fairness,
he races the cars that his father produces, the Vaillantes.
The Vaillante shown here is based on an Ibiza Cupra,
but this one has more power, 240hp, instead of 180hp.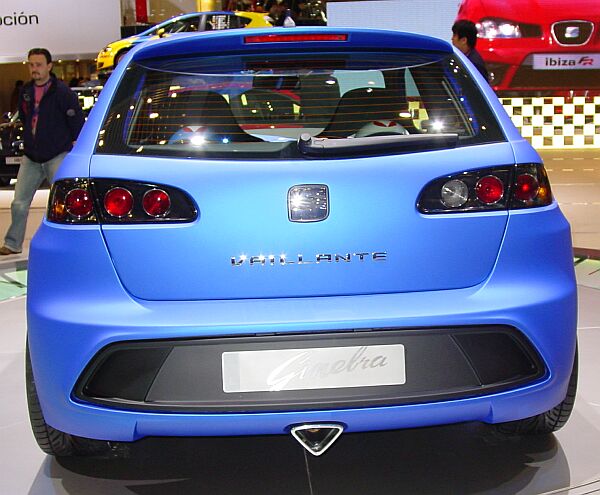 back to Geneva Motorshow, 2006