Stutz Victoria 1985
# 1G 3BN 69Y 2F9 071047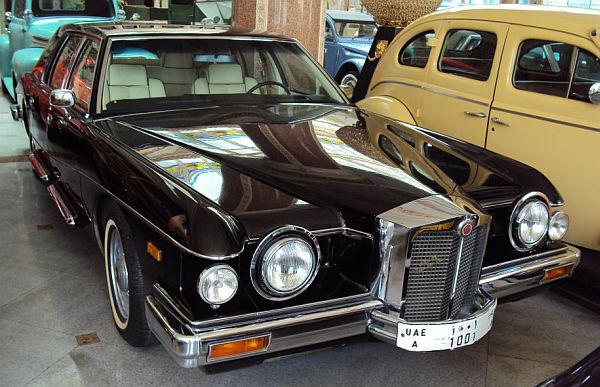 In 2013, I got in contact with Stefan Stoykov,
he took these photos of a Victoria,
at a car museum in Dubai.
Thanks for getting back to the museum for getting me the VIN! Great!
According to my VIN-decoder, this is a Stutz, based on a 1985 Oldsmobile Delta 88 Royale, 4 door, 4 window sedan, powered by a 307ci-V8 engine.