Stutz Blackhawk 1971
# 276571 A 139060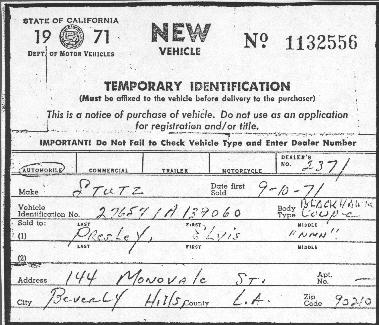 This car originally belonged to Elvis Presley.
He bought it in September 1971, and sent it to George Barris for some detailing.

This photo was taken in front of Barris' shop.
Later, Elvis gave this car to Dr. Elias Ghanem as a gift.
There are some pictures around, showing the doctor with a WHITE 71 Blackhawk, so it was obviously repainted.
Years later, we discovered online a black 71 Stutz at the Museum of St. Jude's Children Hospital, but they never were able to get me some photos, or the VIN.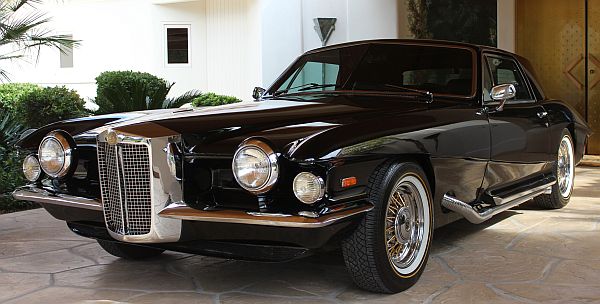 In March 2015, this Stutz got listed for an Elvis Memorabilia Auction by Julien's Auctions!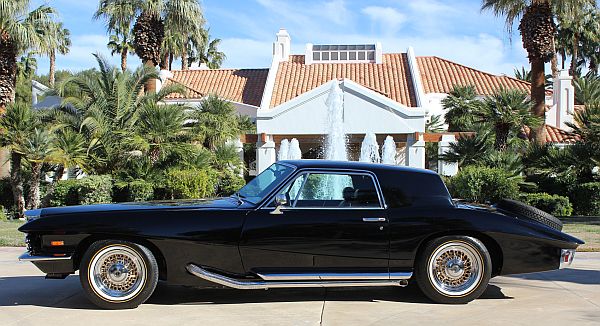 According to the auctioneer, the car shows this VIN, and comes from the widow of Dr. Ghanem!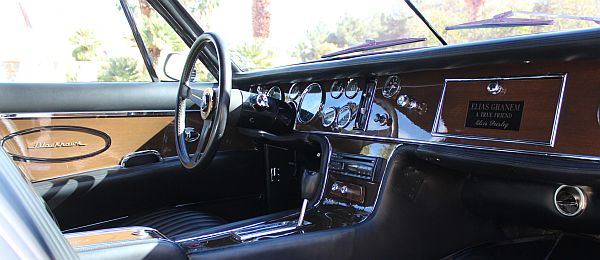 The plate on the glove box says: Elias Ghanem, A True Friend, Elvis Presley"
Obviously the car got its original color back, unfortunately the Blackhawk lost its chrome-strip that goes around the car.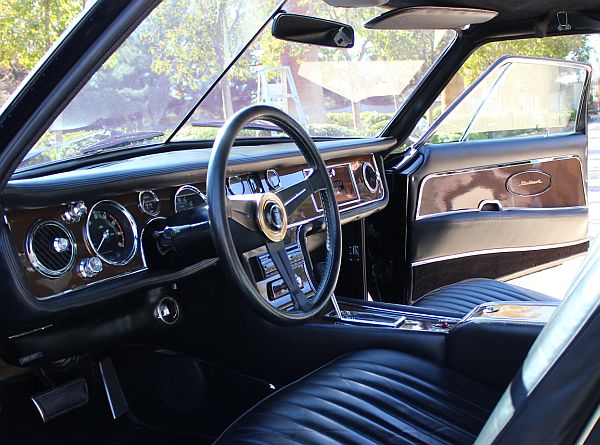 Of course, the LXX-tires were replaced.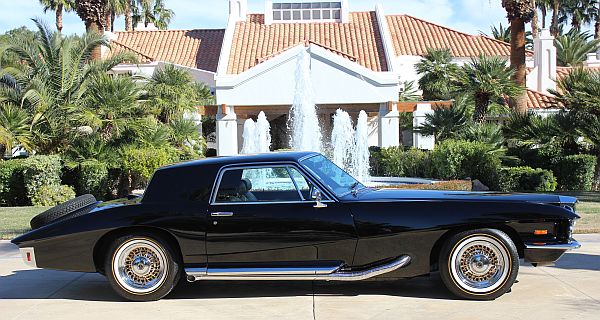 The door handles were also replaced, perhaps one of the original Maserati ones broke, and replacements are really hard to find.
The Stutz remained unsold, the estimate of $400'000 to $600'000 wasn't met...
Thanks to Julien's Auctions for five photos!