Stutz Blackhawk 1972
# ???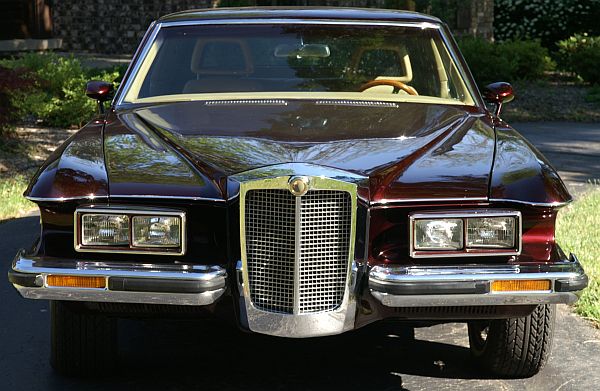 Normally I don't list a car when I don't have a VIN,
but this car seems not to have the original VIN anymore, and perhaps it wasn't ever titled.
The current owner / seller, Gary Devoe, told me that the Stutz Company
gave the car to Mr. Heinz Prechter,
founder of ASC (American Sunroof Company) to modify the Blackhawk.
Headlights, front-bumper, and rear-bumper were "modified".
The car is for sale, please contact: (313) 388-8190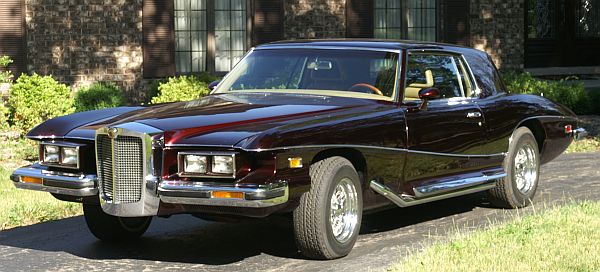 In September 2007, I finally got these wonderful photos, which are showing a lot of interesting details:

The front shows different headlights, which change the look of the car completely.
Interesting to see a front bumper with indicators, similar to the ones that were used on late Stutzes, but not as bulky.

The side view is very similar to the side view of a standard 1972 Blackhawk,
but it's obviously, that the rear was changed, the original Pontiac-bumper of the 1972 design has gone.

Here you can see that most of the modifications were made at the rear.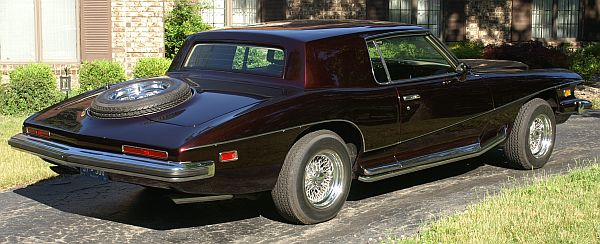 Wow!
The rear seems to be inspired by the 1966 Duesenberg.
Very interesting design.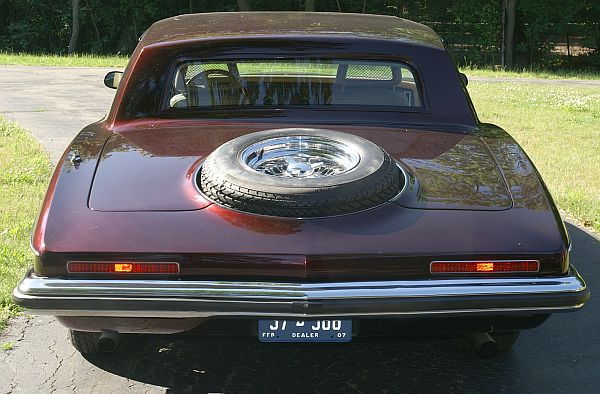 And another view, showing the rear-design.