Stutz Blackhawk 1972
# 2K 57Y 2A 190008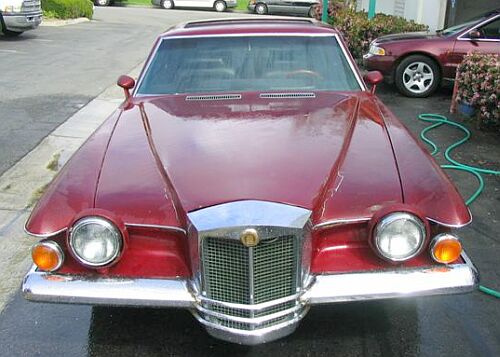 This 1972 Blackhawk, first registered in 1973, is said to be preowned by
Elvis Presley, than sold to Dean Martin.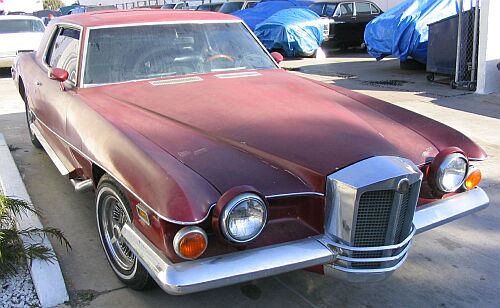 At the moment, we don't have any files that can prove this...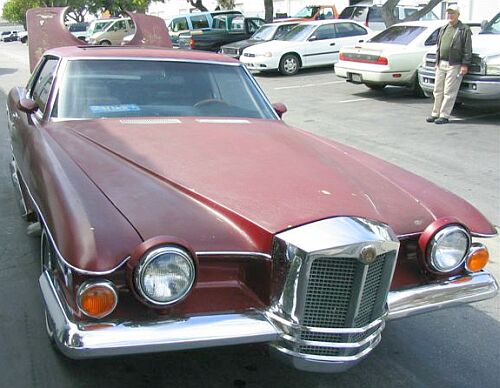 The previous owner bought the car 30 years ago.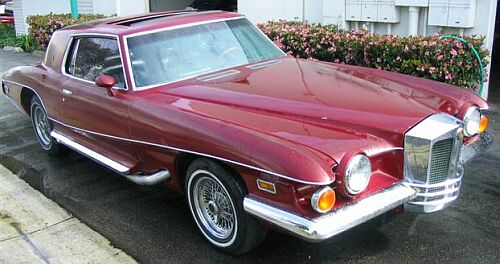 About 9 years ago, he died.

In early 2006, John Evans bought the Stutz.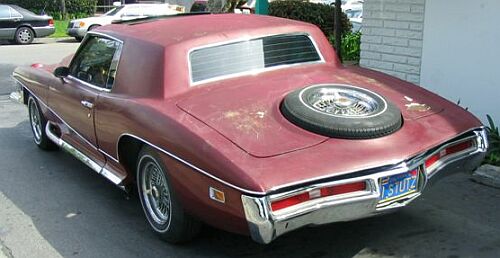 According to John, the car runs well,
the sunroof, even the 8-track-player is still working.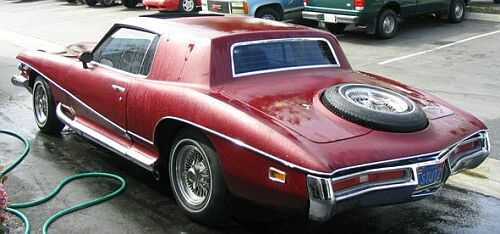 The chrome is quite O.K., but where are the additional grills on the taillights?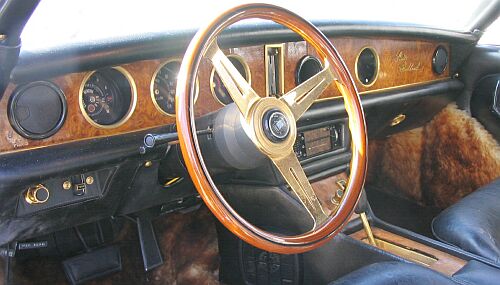 The interior shows some sheep-skin,
even on the back of the front-seats. Looks nice, and interesting.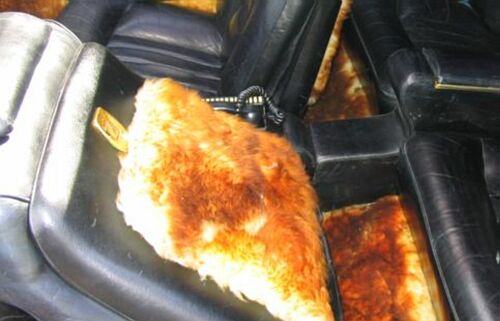 In 2014, the car was bought by Bryan Lamp, who currently is working on the car.
He is searching for the original taillight-grills.