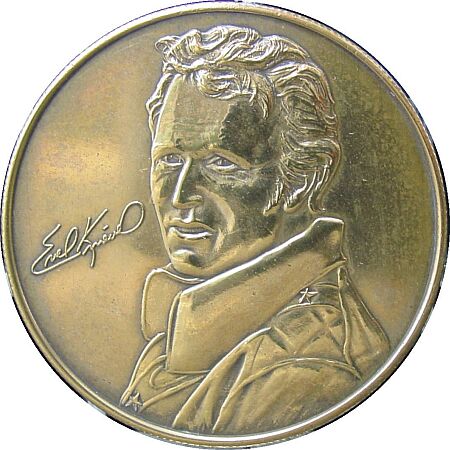 Stutz Blackhawk 1974
#2K 57Y 4P 162511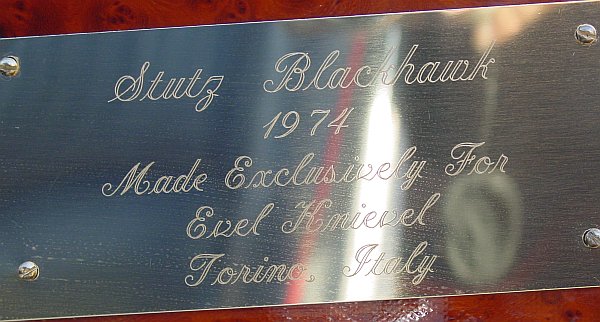 first owner: Evel Knievel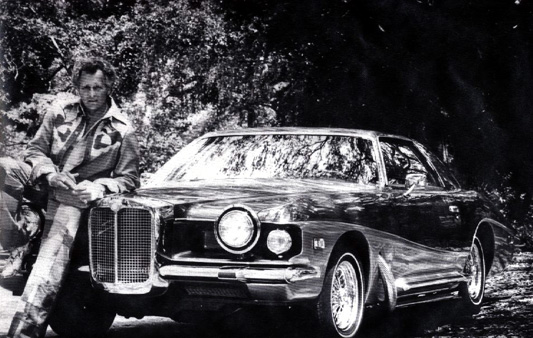 Evel Knievel, the famous stuntman, owned several Stutzes.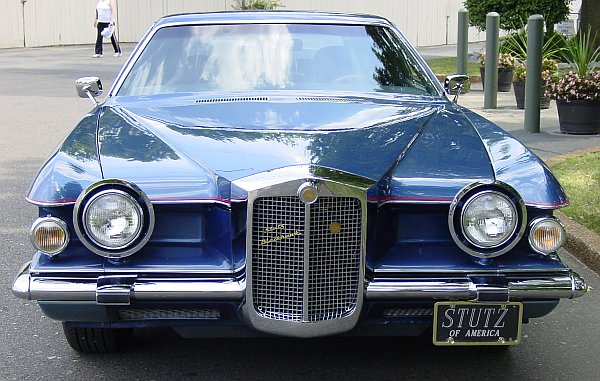 This 1974 Blackhawk was for sale at "The Auto Collections"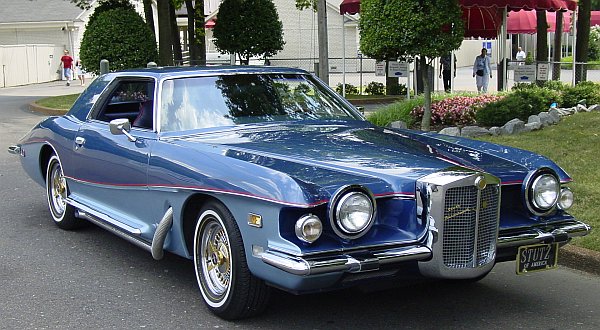 In late 2002, the car was sold.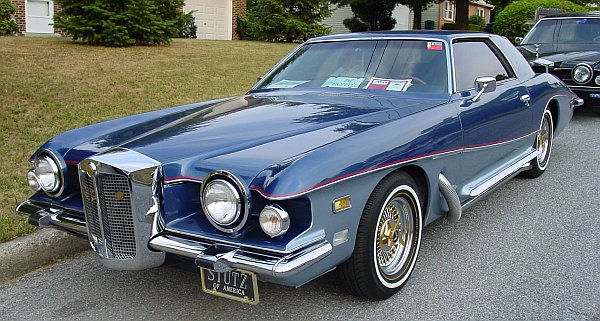 John Palermo bought the car.

In August 2004, this car was part of the 2004 Stutz Meet, at Graceland.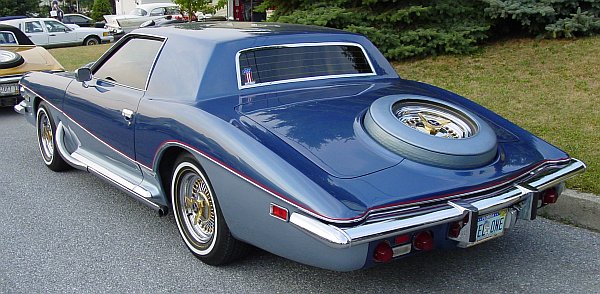 And John attended the 2005 Stutz Meet, too.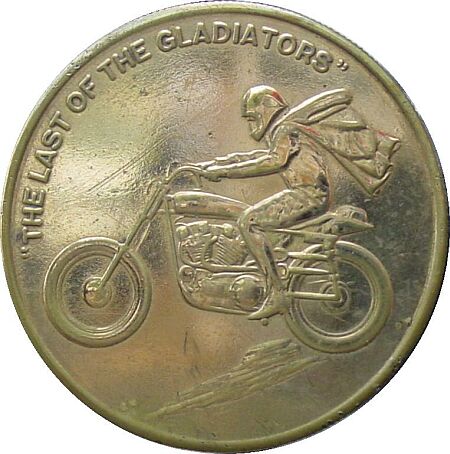 John did some work on the interior, and on the chrome.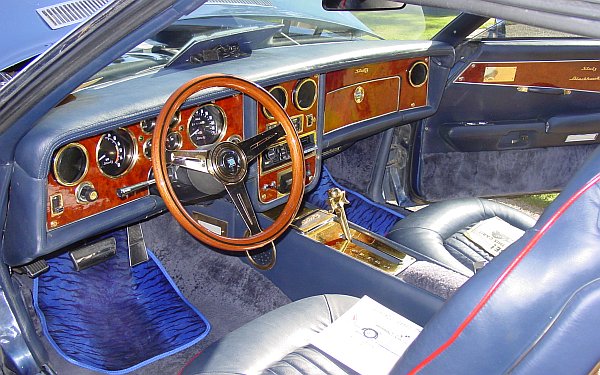 Interesting detail, the owner's plate is not on the dashboard, it's on the door...

John Palermo sold this Stutz in 2011, and it seems that the car is now located in France.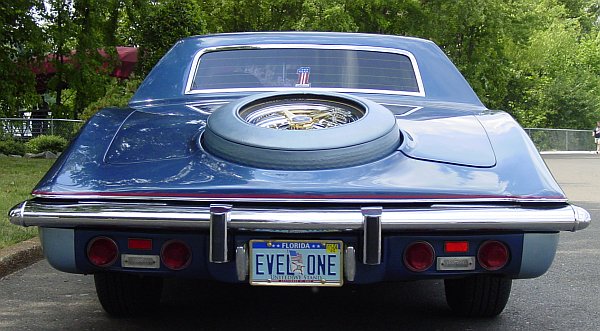 Evel Knievel owned also the D'Italia.
back to registry
back to list of first owners