Stutz Blackhawk 1975
# 2K 57W 5P 244163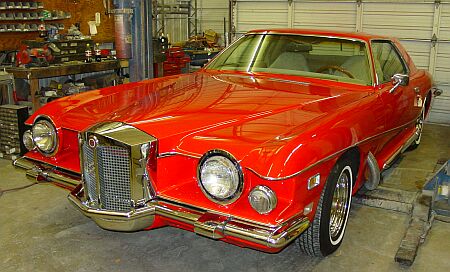 On my trip for the Stutz Meet 2004, Mr. Exner and I visited Al Bianco and his 1974 Blackhawk.
Just before I left, he told me that there is another Blackhawk,
currently under restoration in a bodyshop nearby.
We were able to find the car, and to take some photos,
but there is no additional information (for the moment).
I call it my bonus car,
because I didn't expect to discover any new Stutzes for the registry during my trip.