Stutz Blackhawk 1987
# 1G 3BY 37Y 8FY 304234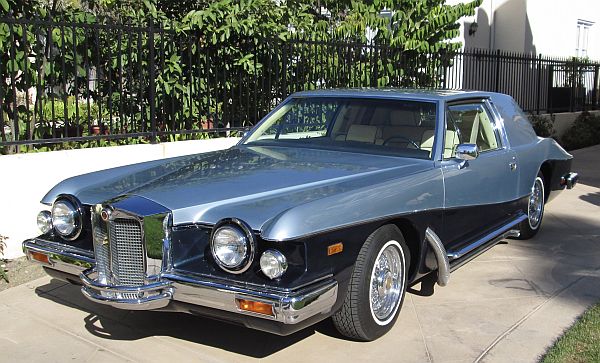 This late Blackhawk is based on a 1985 chassis, but was (one of?) the last Blackhawks ever finished, in 1987,
so it came back to the USA in that year.

The Stutz appeared on the inventory list of Sunshine State's Convertible Heaven,
but was never sold.
(Even they once listed it as a 1992 Blackhawk, stating it was sold...)

In November 2016, the car, still part of the original Stutz inventory, was offered for sale.
One of the last chances to get a brandnew Stutz, including to be added to the first-owners-list.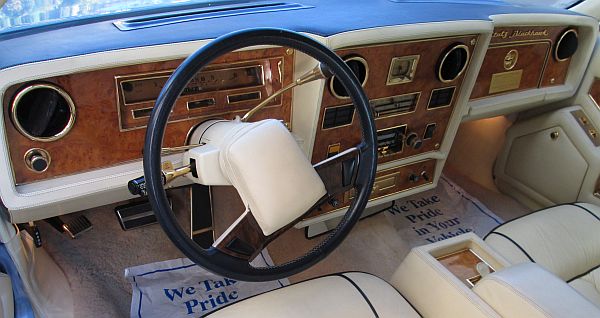 The interior looks new, IS new...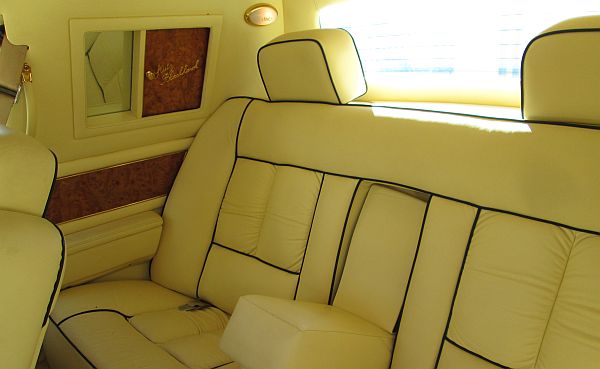 In October 2017, Rob Langwerden took the chance, and bought the Blackhawk (and the Bearcat II) for Mr. A. Joldersma from The Netherlands.
So Mr. Joldersma is the newest name on the list of first-owners.

Mr. Joldersma also owns a 1975 Blackhawk.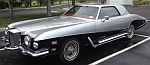 back to for sale website
back to registry