Citroën C-Cactus
2007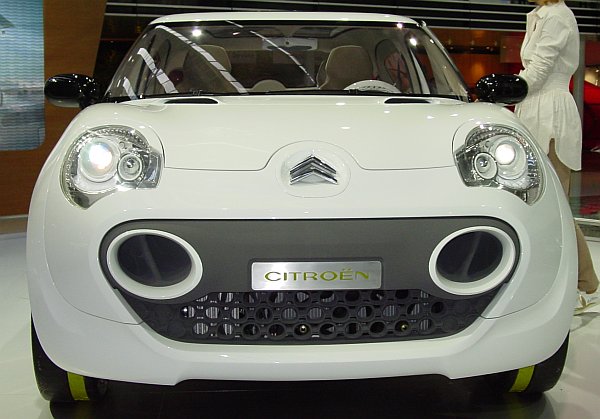 At the 2007 International Motor Show at Frankfurt, Germany, Citroën presented the C-Cactus.
Citroen marks every "Concept" with an additional "C" in front of the model-name.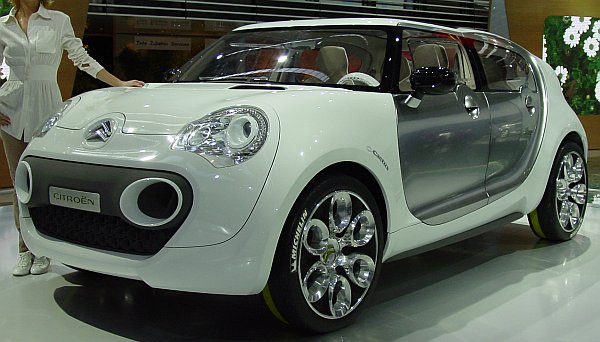 The target of the Cactus is to keep a car simple,
to reduce parts for saving costs, and energy.
For example: the same part is used as front-mask (including the headlights), and for the rear (containing the taillights).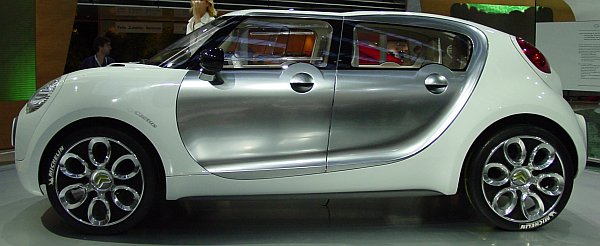 The interior was reduced to the minimum of parts.
For that reason, the C-Cactus doesn't show a dashboard.
The necessary information can be found between the seats, or in the center of the steering wheel.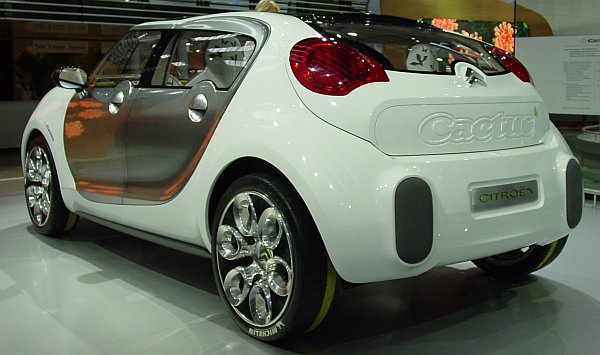 The Cactus is powered by a HDi-engine with 70hp, plus an electric-engine with 30hp.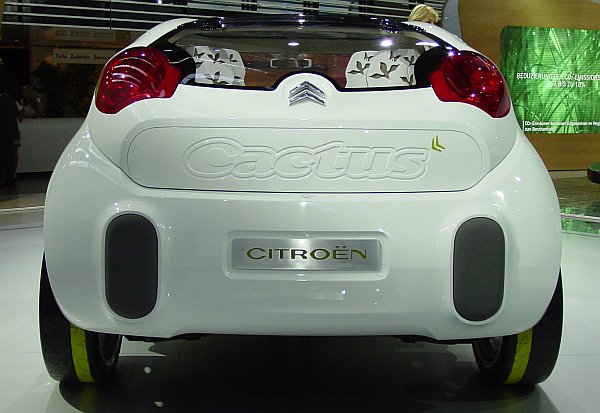 That way the car can act as a zero-emission-vehicle in the city.
Technical Data:
Length: 420cm
Width: 180cm
Height: 149cm
Wheelbase: 280cm
Weight: 1180kg (including batteries)
Power: Diesel-engine 70hp, electric-powerplant 30hp
Maximum Speed: 150km/h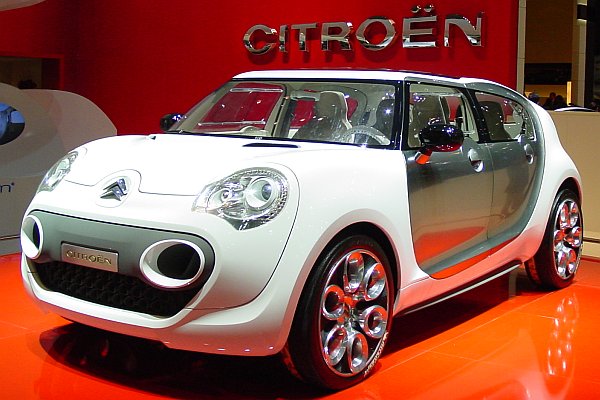 At the Geneva Motor Show 2008, Citroën showed a slightly modified Cactus,
which was powered by electricity only.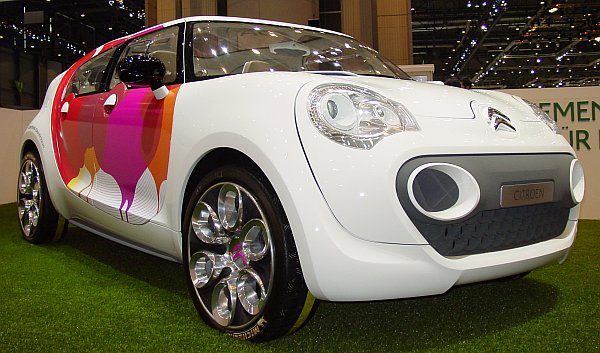 That way, the Cactus is a "Zero-Emission"-car.
Citroën also modified the exterior slightly.
The doors now show some paint,
green on the driverside, symbolising the ecological aspects of the prototype,
red on the other side, symbolising the love for cars.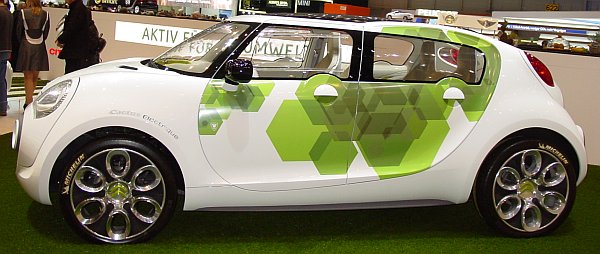 Geneva Motor Show 2007
IAA Frankfurt 2007
Geneva Motor Show 2008