IAA 2007
German Motor Show
first pictures (part I: German cars)
We will start our tour with the German cars, in alphabetical order...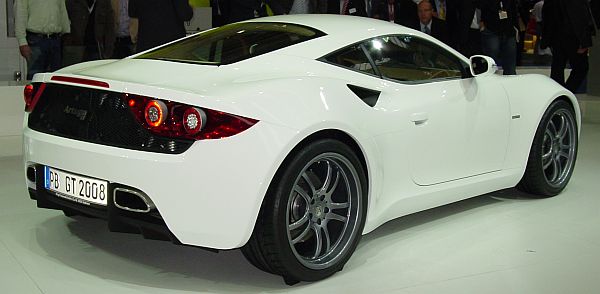 Artega refined the car that they showed at the Geneva Motor Show 2007.
Powered by a 3.6-liter VW-engine.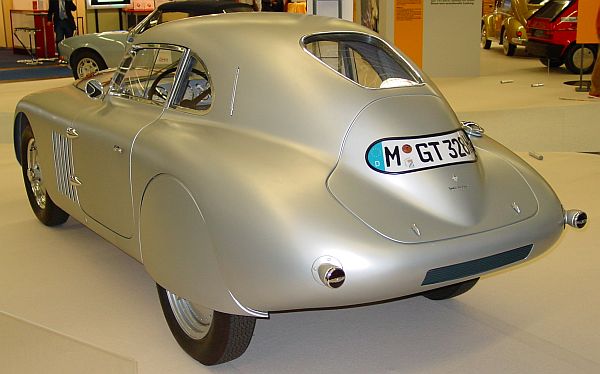 Well, not a new car, but a beautiful one.
The BMW 328 Mille Miglia, this car was part of an exhibition with some very rare cars that are part of history.
(The car was shown at the IAA 2009, again)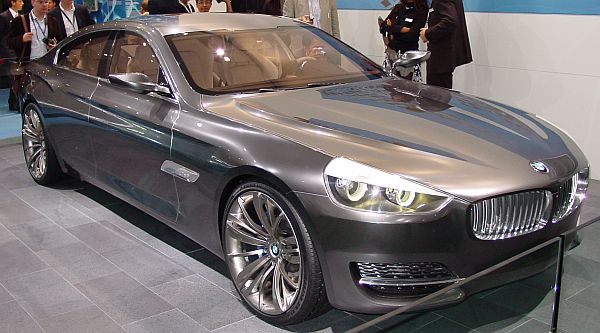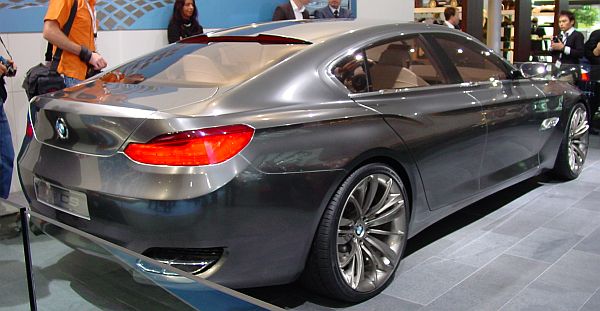 The BMW Concept CS.
The CS was a coupe, back in the 60's, and 70's.
The new CS is a coupe-like sedan, based on the 5-series.
We know that idea from Mercedes, they call it CLS, and are presented that idea, back in 2005.
The design of the Concept CS is quite interesting, but not showing a lot of new ideas, just some Bangle-lines.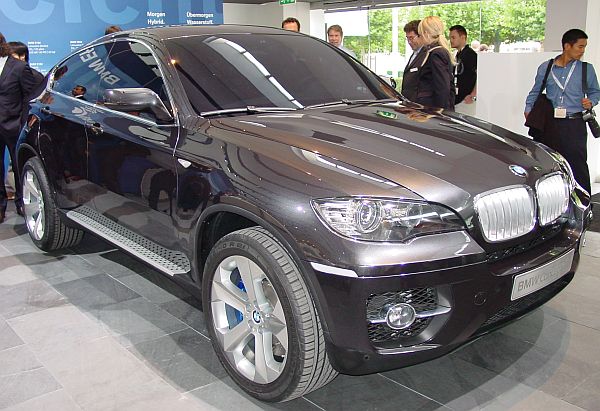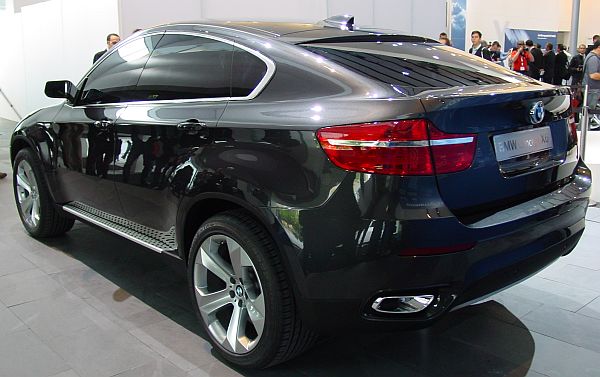 The Concept X6, also from BMW.
Currently the car companies still like the idea of SUV, they started to like the idea of 4-door coupes,
and now they like the idea of putting these two ideas together.
I don't know if there really is a need for coupes with 4-doors, and the SUVs are selling excellent, but nobody needs them really. So there will be a big market for the combination of these two ideas...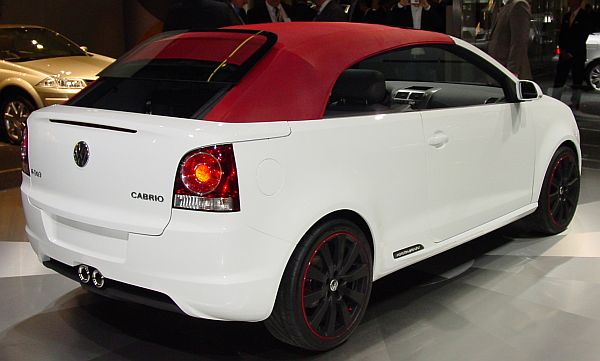 Karmann-VW Polo Convertible
Karmann, specialised in producing all kind of convertibles, presented the idea of a Polo Convertible.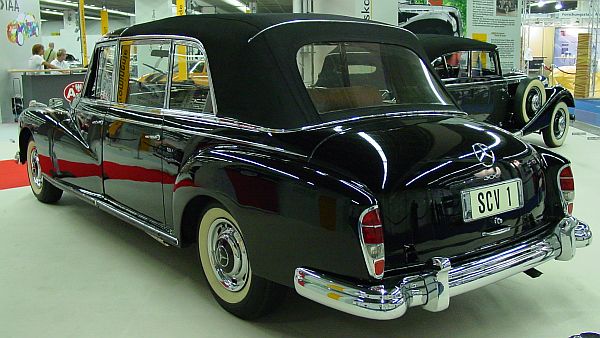 Mercedes 300 Pope-Mobile
This 300 was built specially for the Pope. It's a Landaulet, the Pope resides on a throne.
The windows are extremely high, so the Catholics can see the Pope, even when the convertible top is closed.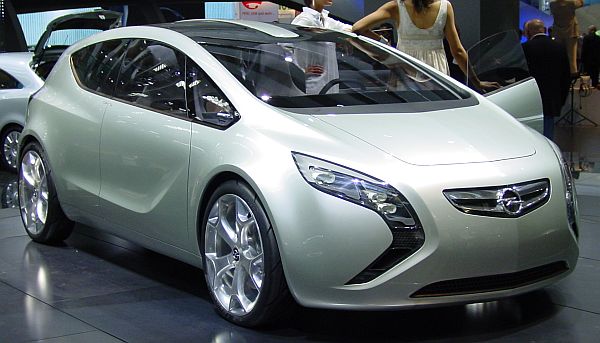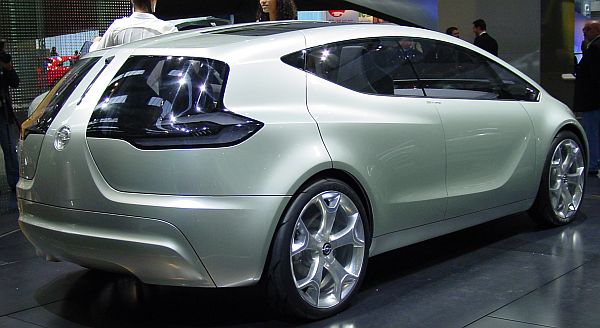 Opel, GM-daughter in Germany presented a concept car.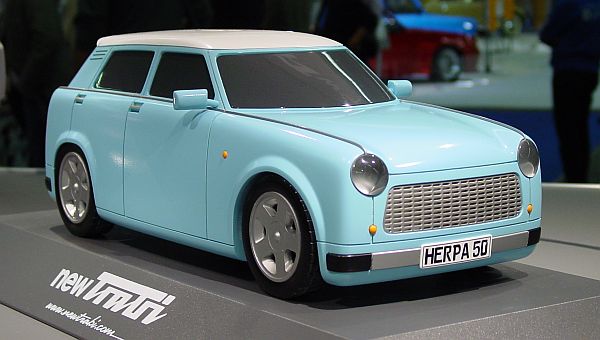 Herpa, normally producing car-models wants to revive the Trabant from Eastern Germany.
The new one shows four doors, and a modified, but similar shape to the original " Trabi".
Herpa's models are made out of plastic, so they will have the know-how for making the body... ;o)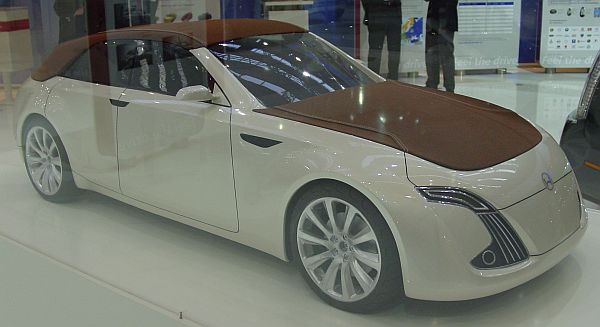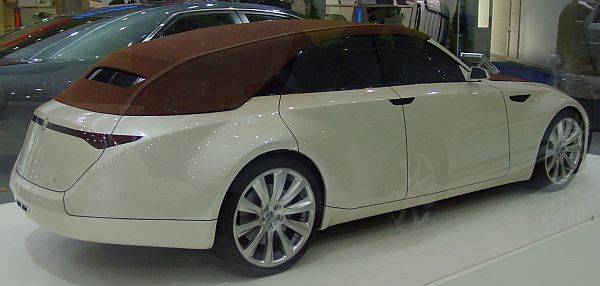 Webasto also showed a model.
Webasto, specialised in sunroofs presented this idea for a luxury convertible-limousine.
Maybe an idea for a Maybach?
(For Stutz-fans: The 1971 Stutz Blackhawk had a Webasto sunroof!)
go to:
part I: German Cars at the IAA 2007
part II: Italian Cars at the IAA 2007
part III: American Cars at the IAA 2007
part IV: French Cars at the IAA 2007
part V: other cars at the IAA 2007