IAA 2007
German Motor Show
first pictures (part II: Italy)
Naturally, the cars from Italy are interesting, because of all the famous names, like Ferrari, or Lamborghini.
Well, we will start with a famous make, but a small company, and they were out of business for a long time.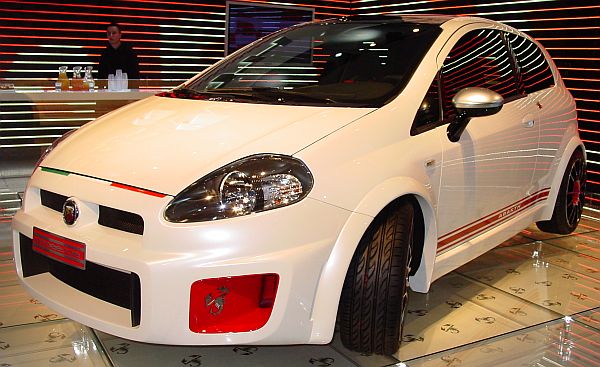 Abarth, now part of Fiat is going to be back in business.
The car is based on the Fiat Punto. A racer for small money (just compared to the other sportscars on this website...)
I heard that Fiat is going to revive the "500" (Italian: Cinquecento).
I thought it is a very small car, but than I saw this...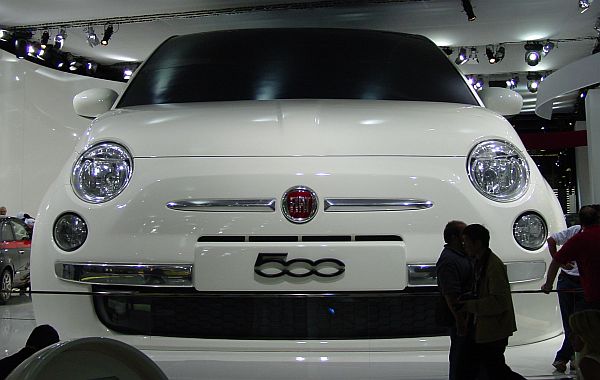 WOW! I don't want to find a parking lot for this one!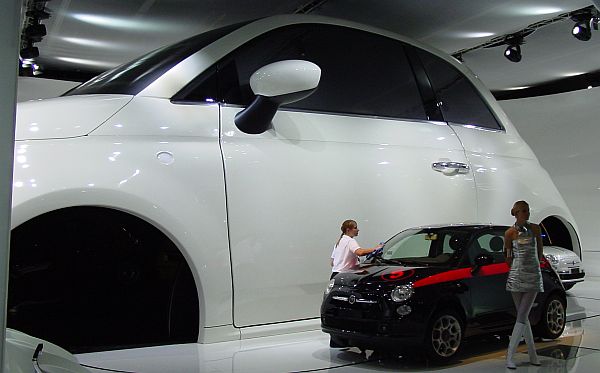 O.K., the big one was just for presentation, the real one is in front.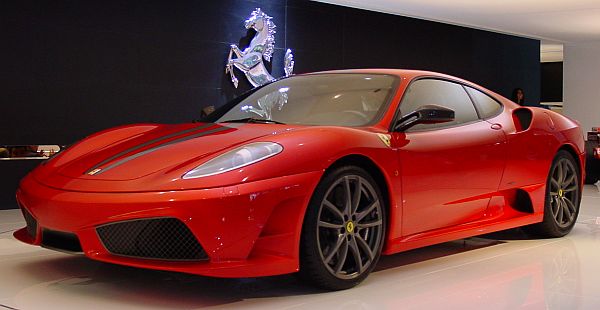 In a different price-range you will find this Ferrari.
It's a 430 Scuderia, which is more powerful, more sporty than the standard 430.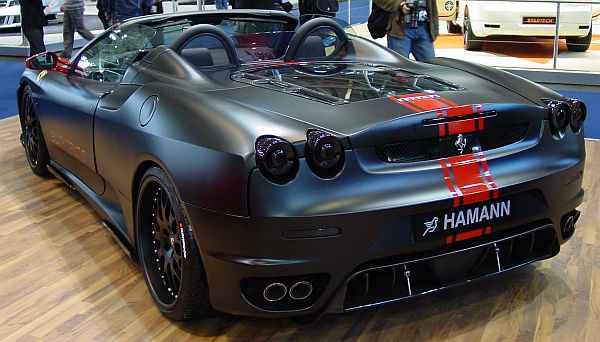 Hamann, a German company, modified this Ferrari 430 Spider.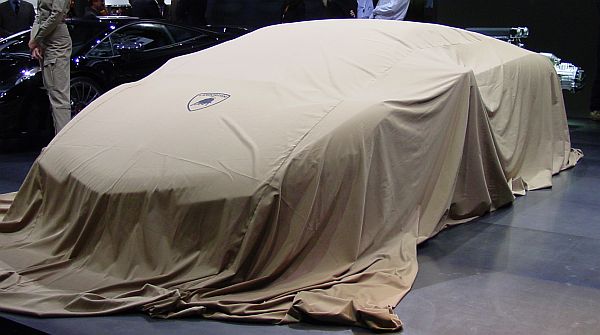 When I arrived the first time at the stand of Lamborghini, the new model still was under a cover.
The front seems to be interesting...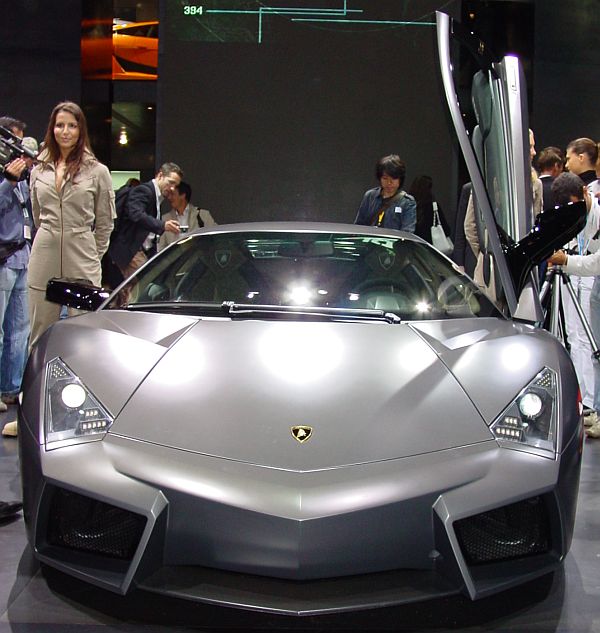 When I came back, I saw this.
WOW!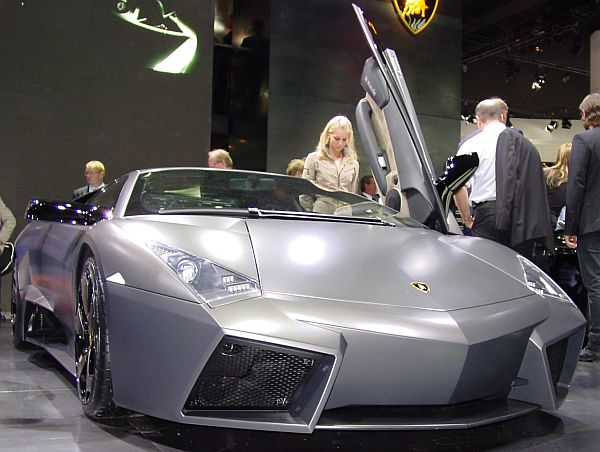 The basis is a modified Murciélago, but (of course) more powerful.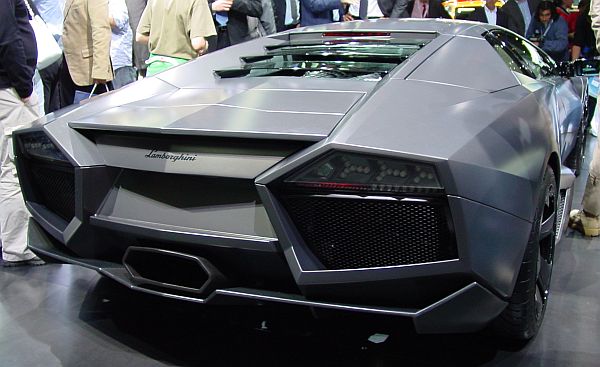 The body is made of Carbon.
But there are three problems...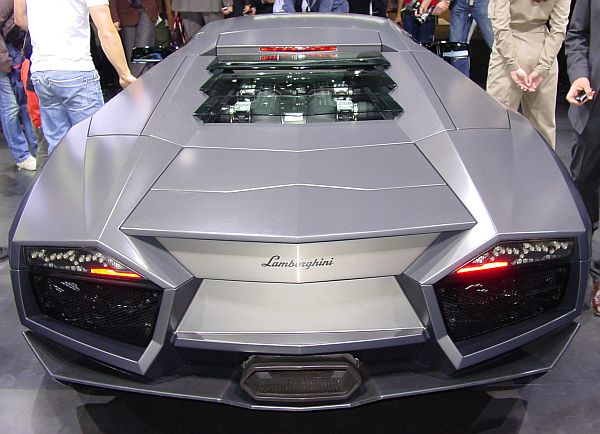 1.) The car is very limited, only 20 will be built!
2.) The car costs 1 Million Euro!!
3.) All cars are sold!!!
Damn, I was to late...
go to:
part I: German Cars at the IAA 2007
part II: Italian Cars at the IAA 2007
part III: American Cars at the IAA 2007
part IV: French Cars at the IAA 2007
part V: other cars at the IAA 2007