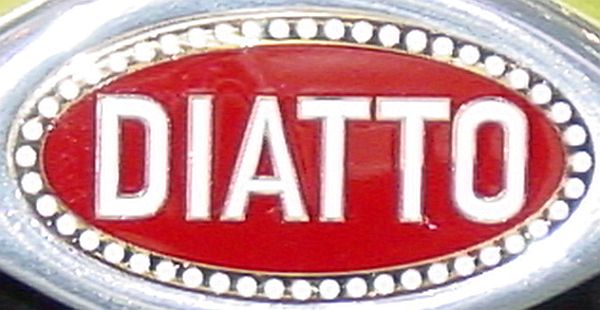 Diatto 8V Zagato
Geneva 2007
At the Geneva Motor Show 2007, Zagato showed the reincarnation of the Diatto.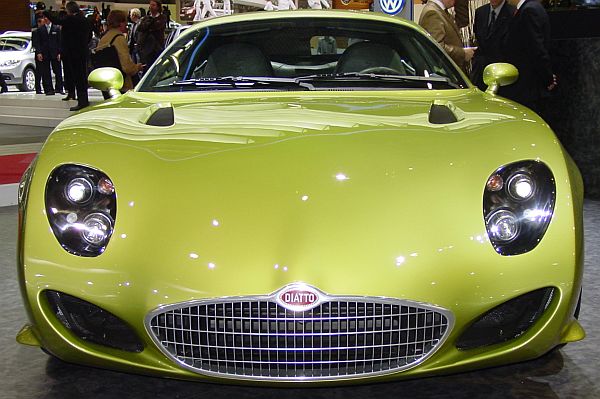 Diatto, an old Italian manufacturer of cars was founded back in 1905, but the grandfather of the founders established a company back in 1835, based on a patent for a "improved" wheel, building carriages etc.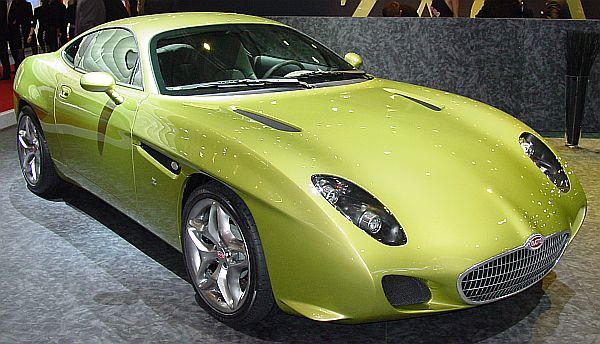 In 1905, the automobile history of Diatto begun.
Within a few years, Diatto was a well-known name, successful in races, selling cars even to the royal family of Italy.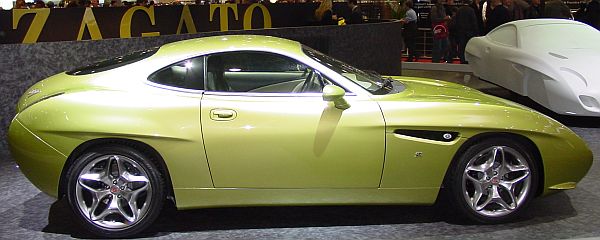 In 2005, two car-collectors had the idea to revive the name, celebrating the 100th birthday.
Zagato was chosen for the design.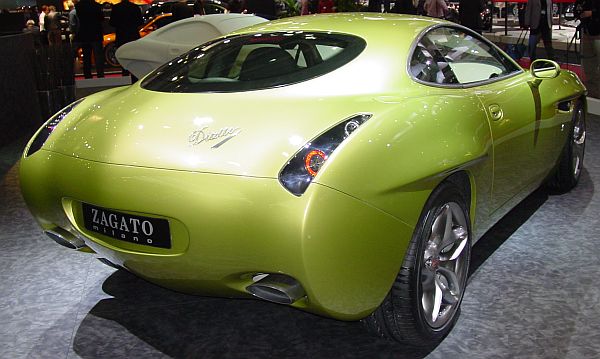 Only two cars were built, the other one is blue, and shows a slightly different radiator.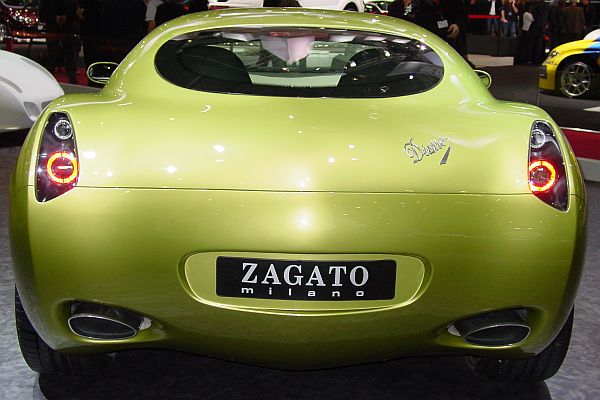 So there is another Revival car,
next to the actual cars of Bugatti, and Maybach, there were some other tries to revive great names of the automobile history,
like Isotta-Fraschini, Bizzarrini, Jensen, or Healey, just to name a few.
All these revivals started back in the 60's, with some designs of Virgil Exner.
The Duesenberg project failed, but Stutz was quite successful.
Click here
to get to my Stutz-homepage, trying to show a lot of info on these rare cars.