Ital Design
Chevrolet Corvette Moray
Geneva Motor Show 2003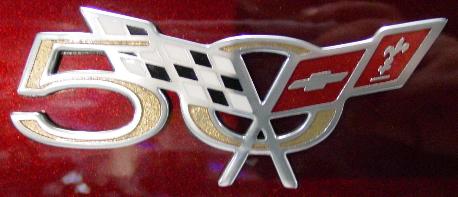 To celebrate the 50th anniversary of the Chevrolet Corvette,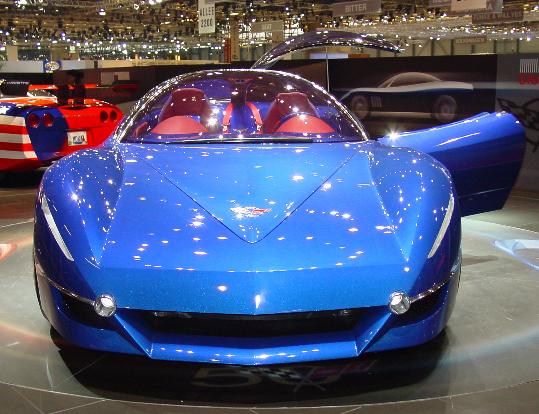 Giorgio, and Fabrizio Giugiaro presented their idea of a Corvette at the
International Motor Show of Geneva, Switzerland, in 2003.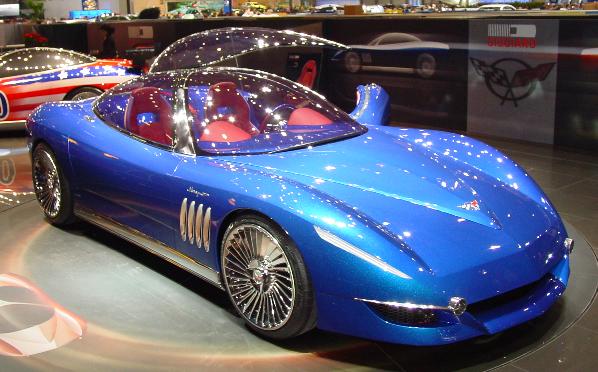 The design showed classic Corvette design, combined with classic GM design,
put together to a modern Corvette.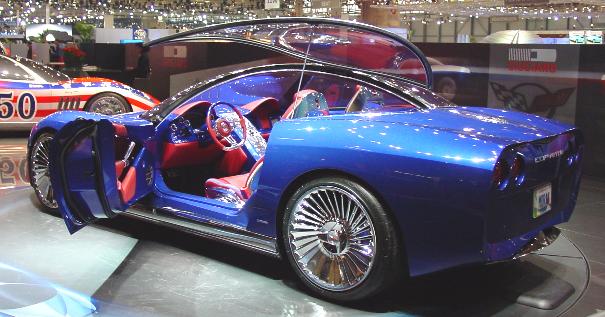 The roof, inspired by the bubble-design of the 50's.
This make you feel like riding in a roadster, no B-door-frame, no visible roof.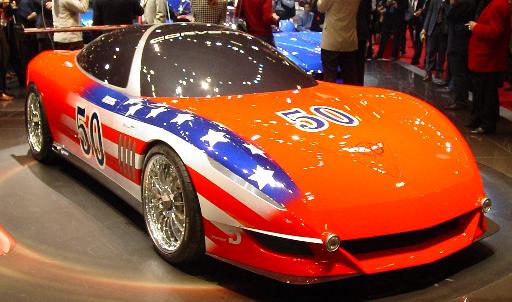 Behind the front-wheel, you can see some gills,
and so it's not surprising, that Giugiaro choosed another fish-name for his Corvette.
It's not a shark, it's no stingray, it's a moray.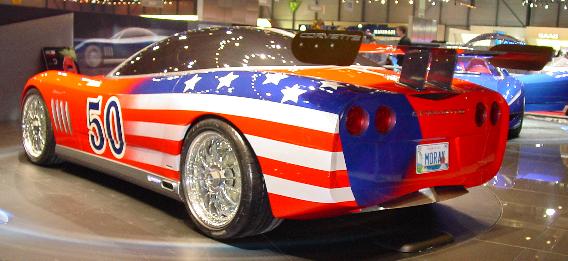 The rear-design is quite traditional, and the side-view also,
but put together: it's a dream.

technical data:
length: 454cm
width: 195cm
height: 123,5cm
wheelbase: 266cm
V8-engine, more than 6000cm3
more than 400hp
front-tires: 255/35
rear-tires: 335/30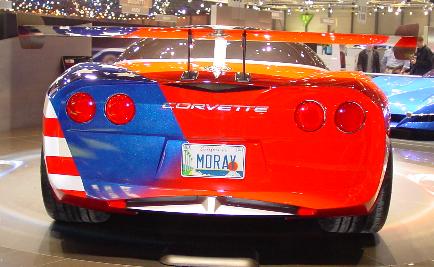 back to Geneva Motor Show 2003
At the 2004 Motor Show of Geneva, the blue Moray was shown, again: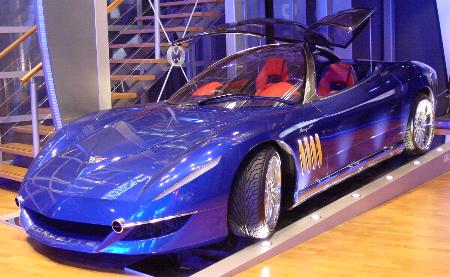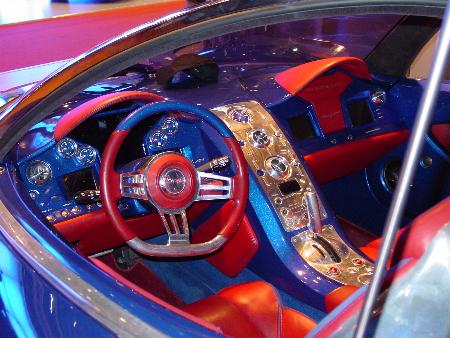 back to Geneva Motor Show 2004