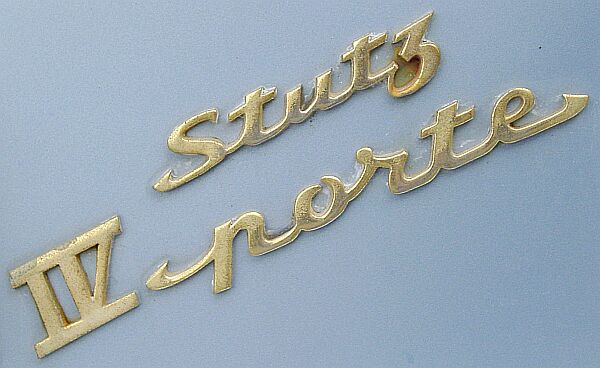 Stutz IV-Porte 1981
#2N 69RAX 101399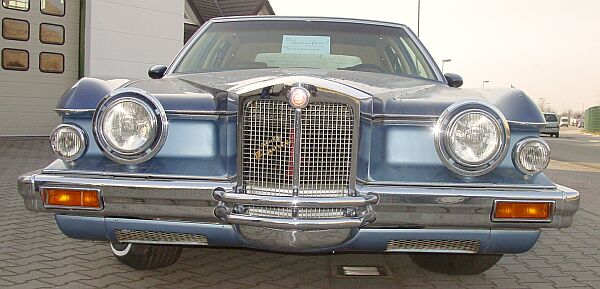 In August 1981, this car was sold at O'Gara Coach Company,
the official Stutz dealer in Beverly Hills, California.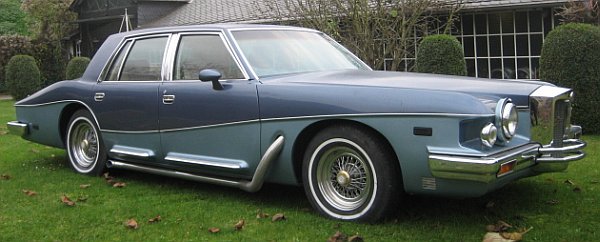 Mr. Schuster, a German, run a company in the USA,
about 6 months later, the car was exported to Germany.

In late 2004, the car was offered for sale, just showing one (low quality) photo.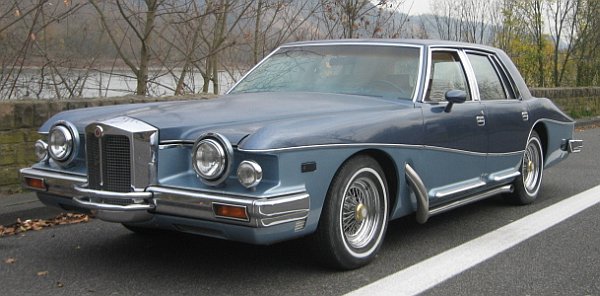 It took me more than a year, to see the IV-Porte myself.
Finally, in early 2006, I was able to take some pictures.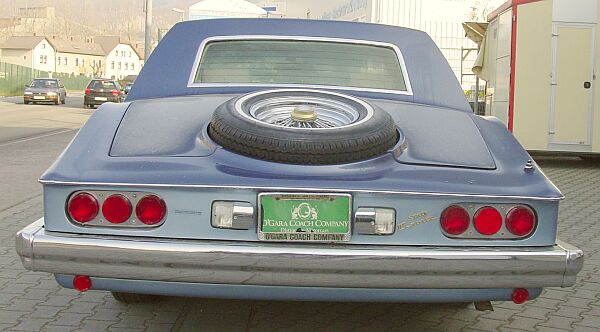 The original sales-document, signed by Mr. James D. O'Donnell himself.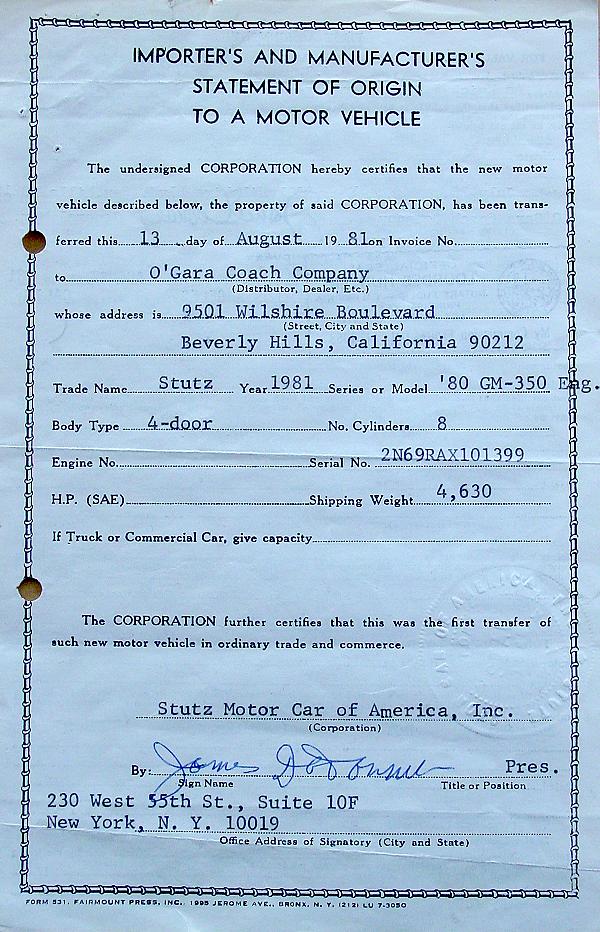 The dark blue of the car needs a repaint,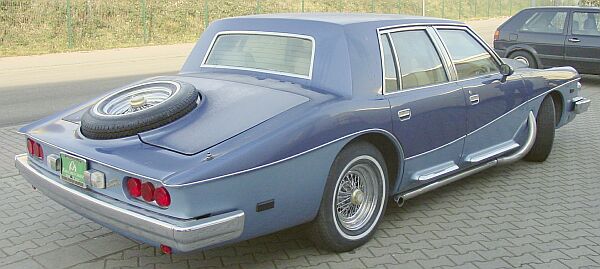 due to a plastic cover, which ruined the original paint-job.

The interior is almost like new.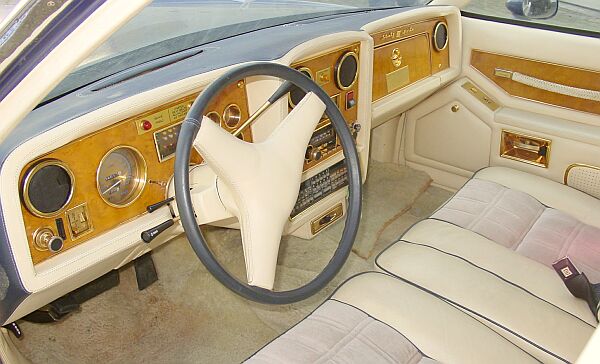 No wonder, the car has only 4000 miles on the odometer!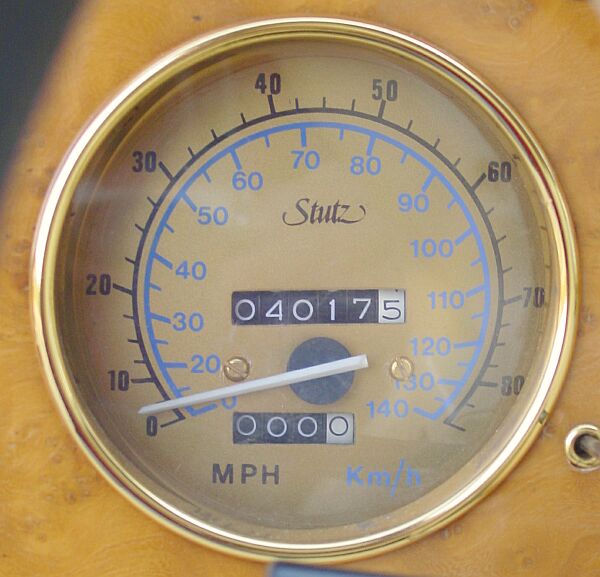 The passenger seats..., like new!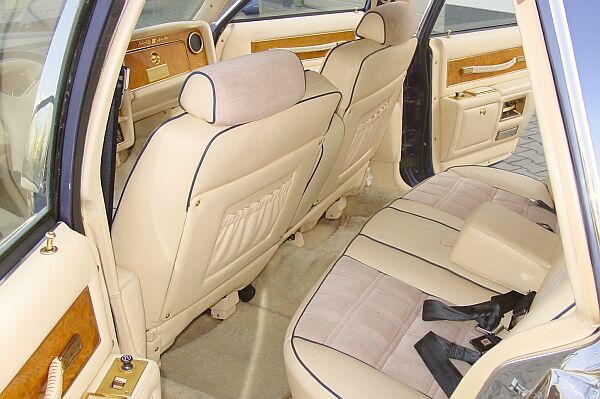 The engine, standard GM.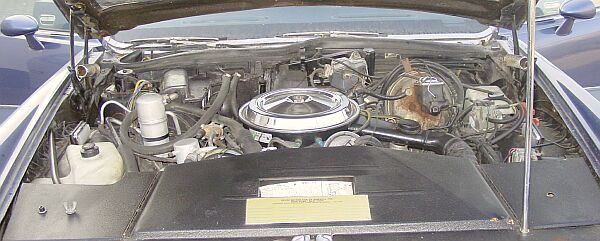 Sportwagen-Engel sold the car in May 2009,
the new owner, Mr. Rolf Loebig, had some interesting cars in his collection,
for example this Felber-Ferrari, a unique car, created by Swiss coachbuilder Felber.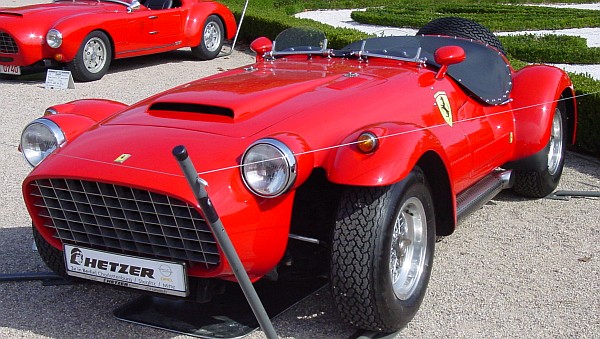 photo taken at the 2006 Oldtimergala, Schwetzingen