Model 1:43
1971 Stutz Blackhawk Convertible, open, by PremiumX
black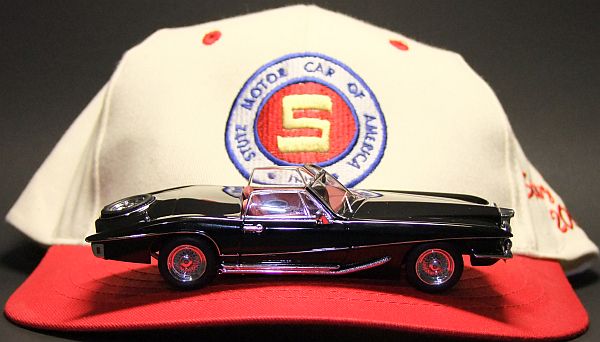 At the same time as the modelmaker started to deliver the closed version of the "convertible", the version without top also reached the dealers.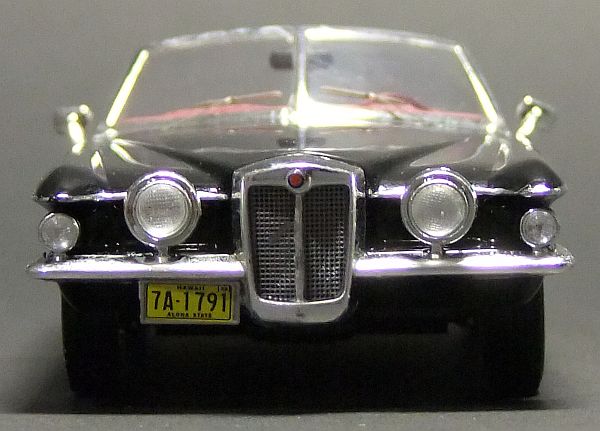 The original car is unique, next to the missing top, this 71 shows some unique details.

The position of the headlights is different to the production series, more like the position used on the two prototypes.

On the version with removed top, you can see a strange detail of the Blackhawk Convertible:
The doors still have the chrome window-frames!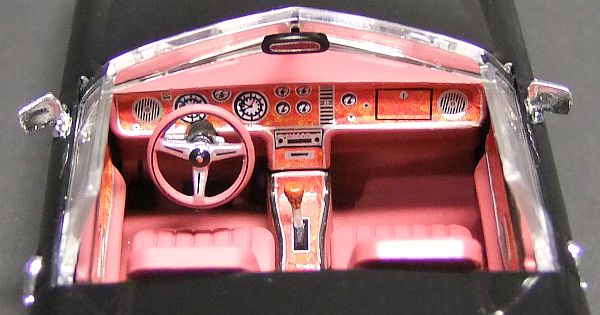 The advantage of the open model is that you can have a look at all the details of the interior.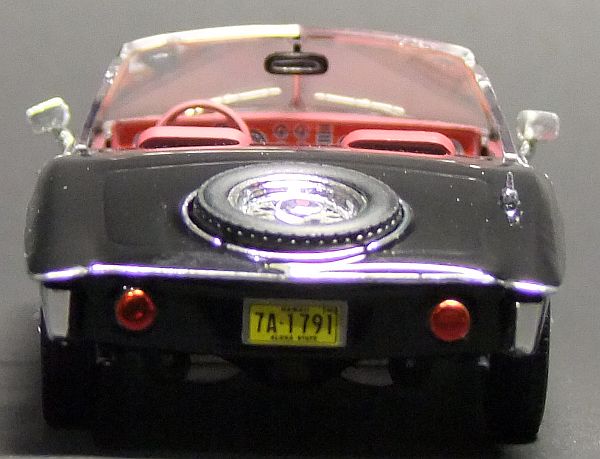 Also a unique detail on a 1971 Blackhawk is that the spare wheel is surrounded by the body, normally it's some sort of a bumper on the standard 1971 Stutzes.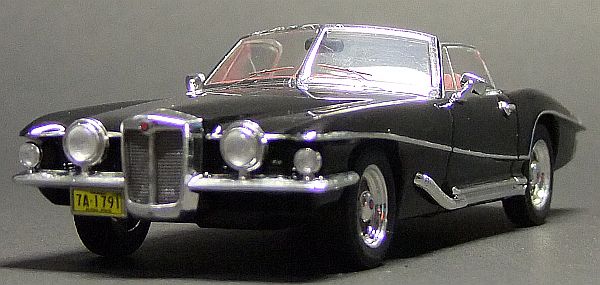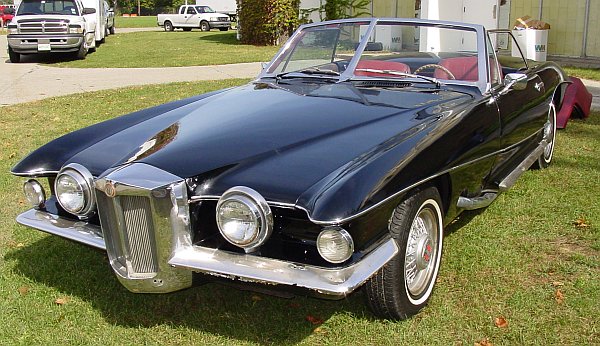 Really impressive how the details were transfered from 1:1 to 1:43.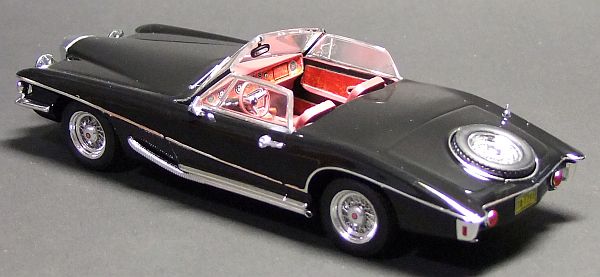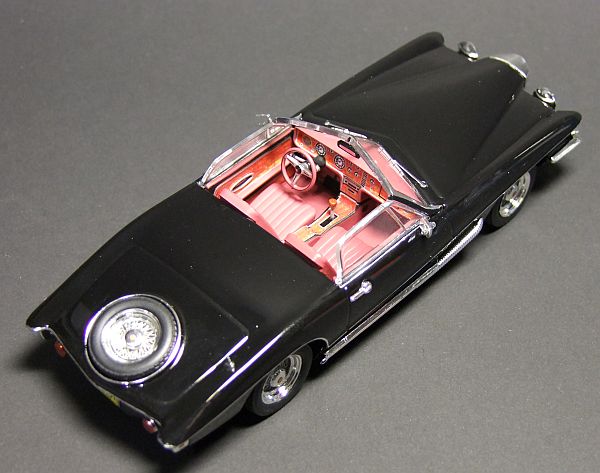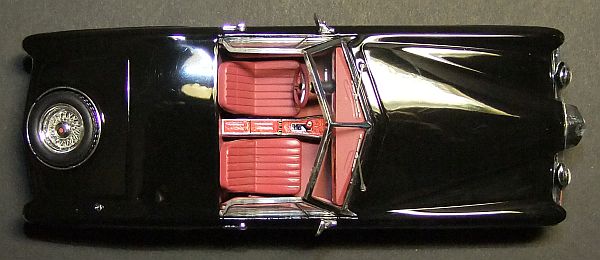 A photo that shows both models, open and closed.
In reality, there is only one original car, so you won't be able to take such a shot...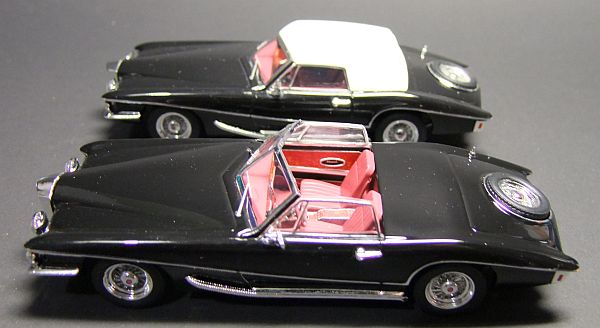 And here the Blackhawk Convertible in front of a Bentley Continental GT.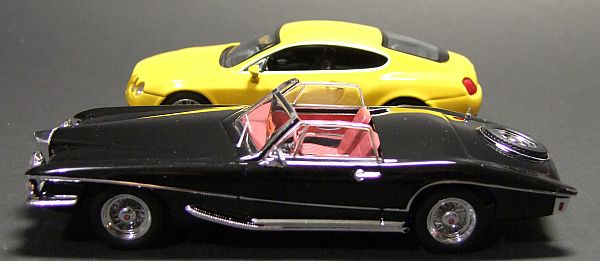 see original convertible Blackhawk