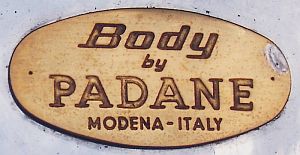 Stutz Blackhawk 1971
Hardtop Conversion
# 276579 P 122821
In 2003, Richard Rhoades gave me some photos of a very interesting 1971 Blackhawk.
Well, every Blackhawk is interesting to me, and the 71 show some extra-fascination, but this car shows some additional details.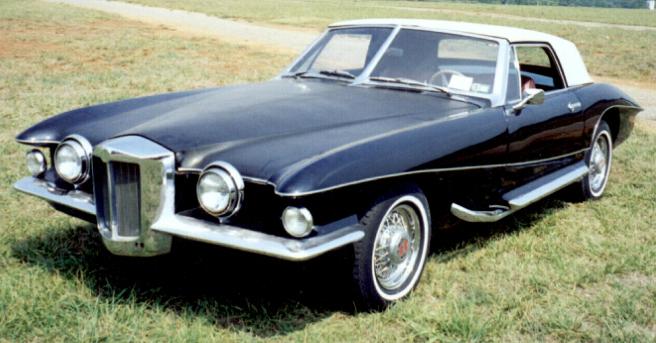 The position of the headlights is closer to the radiator-grill, like they are on Elvis' prototype,
but this car shows the original lights, not Imperial lights, like Elvis'!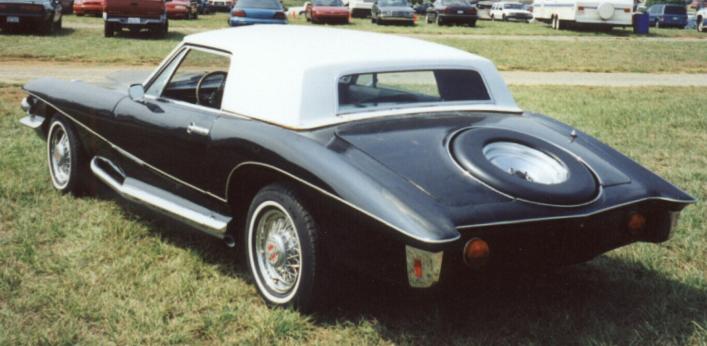 The rear-view: Here a Stutz enthusiast will see the difference!
The top seems to be separated from the body, and the rear,
something is different...
The spare-wheel is surrounded by metal, so the wheel is not some sort of a bumper,
like on all other 1971 Blackhawks.

And here it is: The top was removed!
It's not the best photo, but the only I had.
The car looks great!
Have a look at the Exner-Bugatti, and you will see that the shape of this Stutz is very similar.
Richard Rhoades only had a few information on this car.
We knew, that the car was auctioned at Sarasota, in December 1997.
In July 2006, I was contacted by a friend of the person that bought the car at the auction.
He sent me some better photos.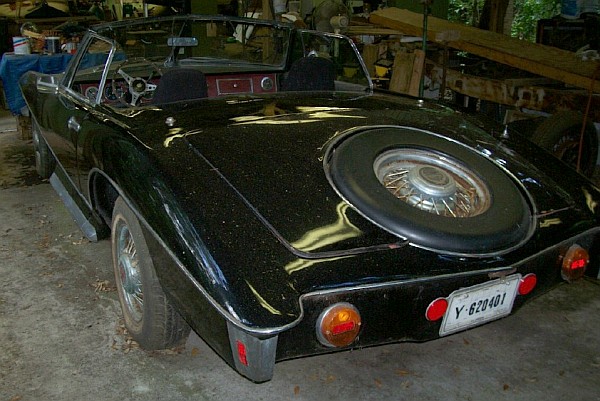 The buyer, located only a few miles from Sarasota, FL stored the car for almost 10 years.
In May 2007, the car was sold to Ron Heatley, who owned a IV-Porte, several years ago.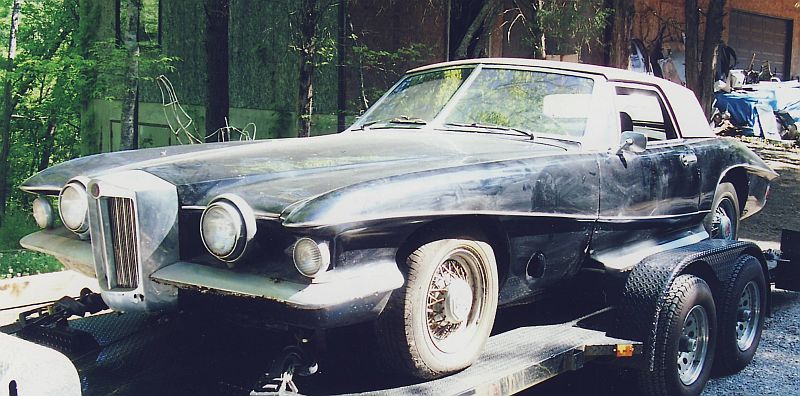 The car seemed to be in really poor condition.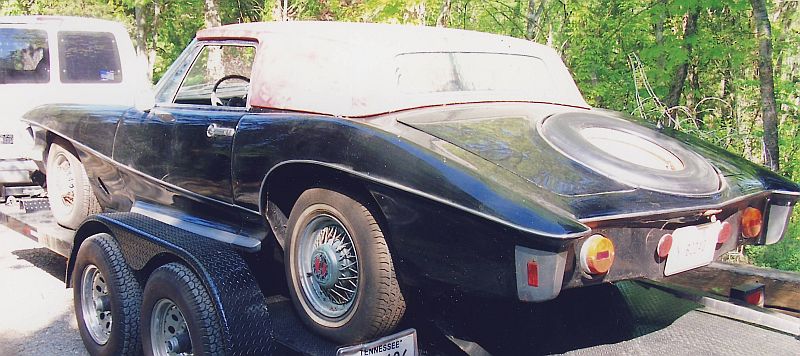 Back in Tennessee, Ron Heatley started to clean the car..., and in September 2007, he brought the car to the Stutz Meet: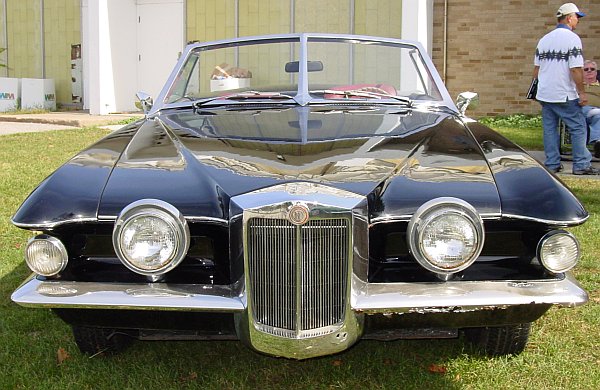 Under all the dirt and dust, he found a much nicer car.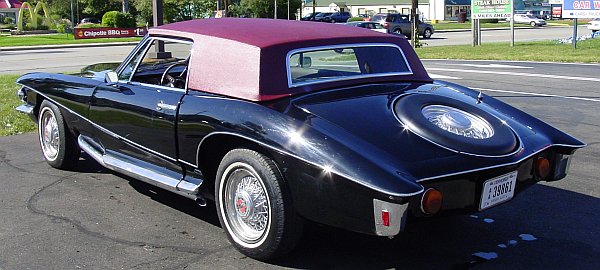 O.K., the car needs an intensive restoration.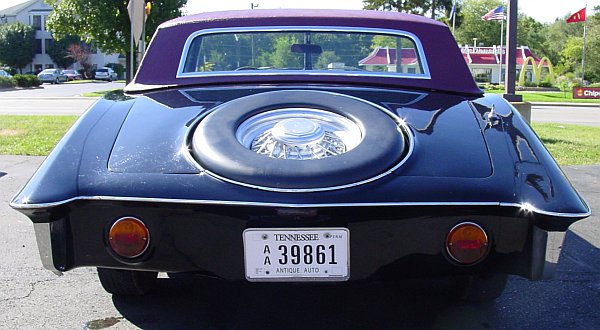 The rear-view shows a unique 1971 Blackhawk.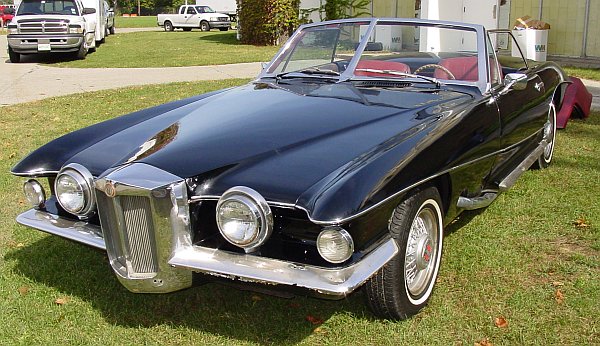 With four men, the hardtop can be removed.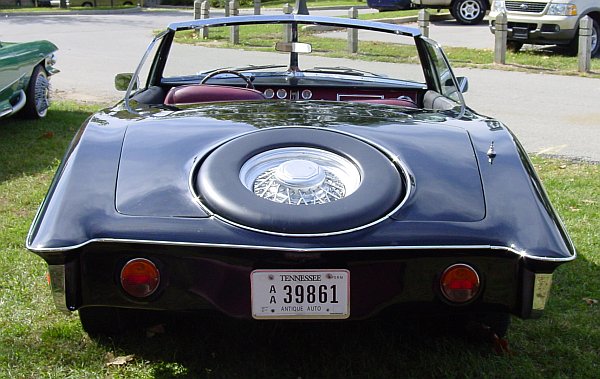 A very special Stutz!

The dashboard.

Next to cleaning the car, Ron also put back the original seats, which were replaced by some Porsche seats.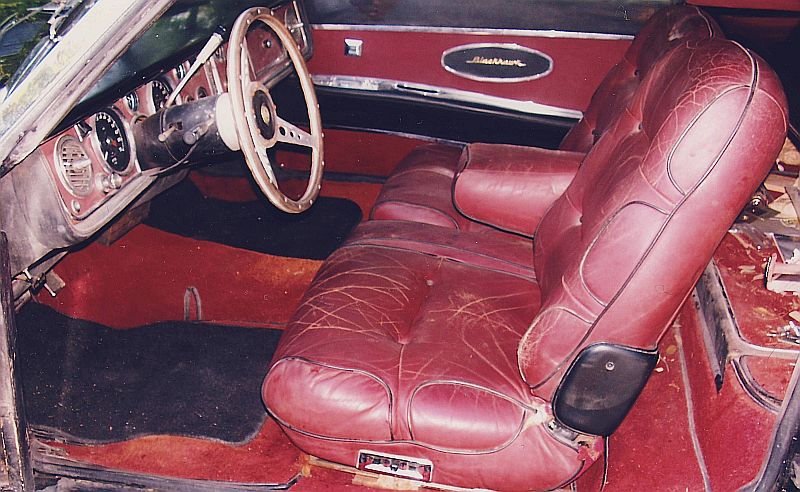 Looking at the engine shows that there is a lot of work ahead.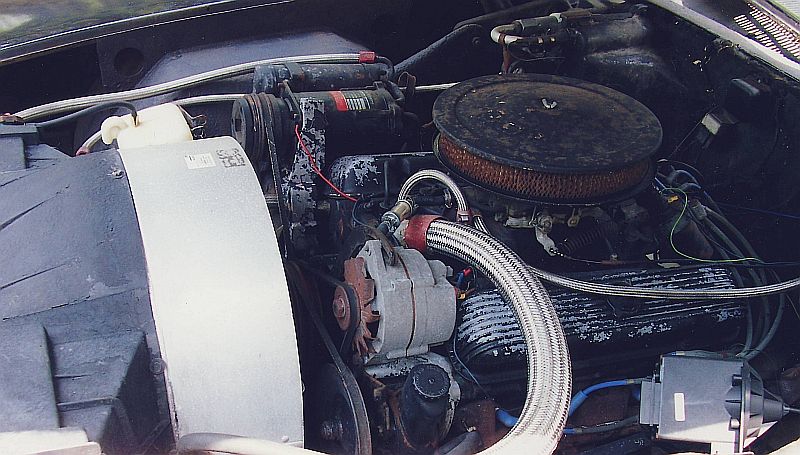 PremiumX made a very nice model in scale 1:43 of this unique car:

and later, they produced a model in scale 1:18
(unfortunately this one doesn't have the window-frames on the doors... or should we say unfortunately the original car has these window frames?)