Stutz Blackhawk 1971
# 276579 P 167300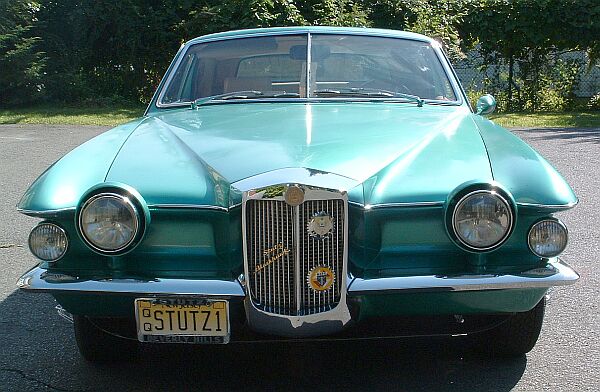 This early Blackhawk is based on a chassis from 1969.
It is powered by a 428ci blueprinted
(that means special built, with smaller tolerances)
Pontiac engine.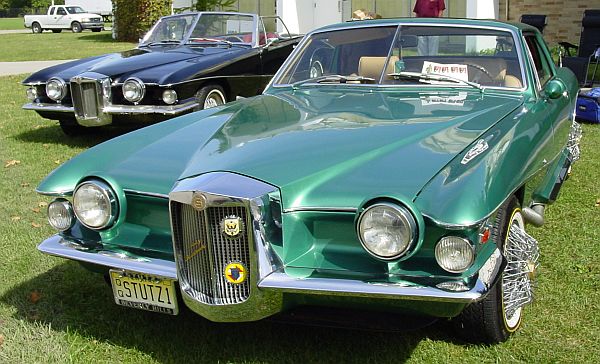 In August 2004, the car got some new wheels, and some other work was done on it.
In June 2005, the color was renewed,
and a special cover for the spare-wheel was created by Les Dunham.

Several details are different from the later cars, which were based on a 1971 chassis.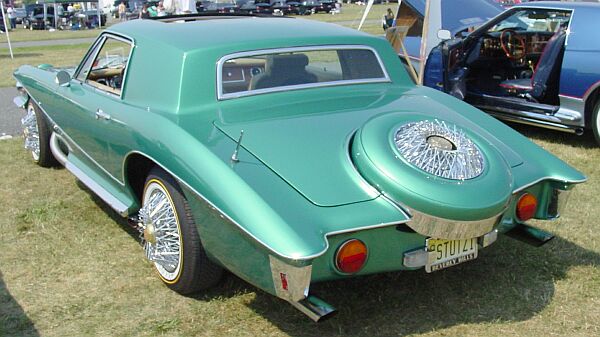 An example is the light in front of the front-wheel, below the bumper.
(Have a look at # 276571 A 155699 )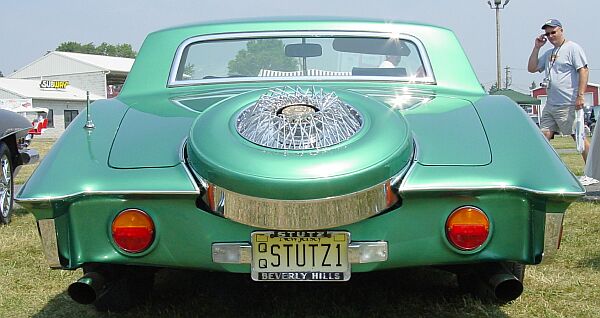 Actually these pictures are showing the 8th Stutz ever built!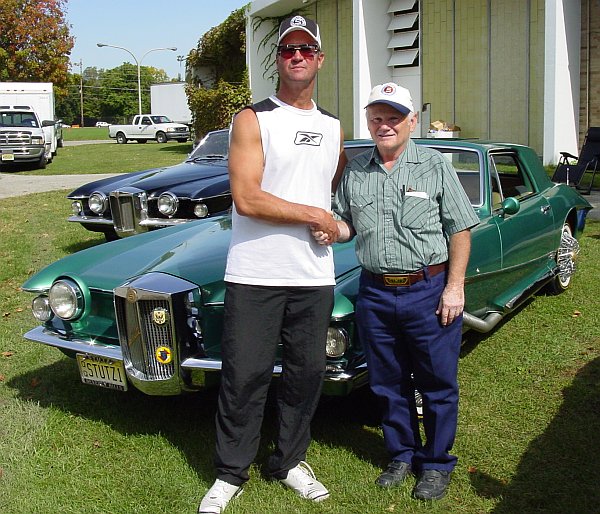 At the 2007 Stutz Meet:
Dan Steckler, Technical Advisor for Stutz Motor Company of North America, back in the 70's met Richard Rhoades.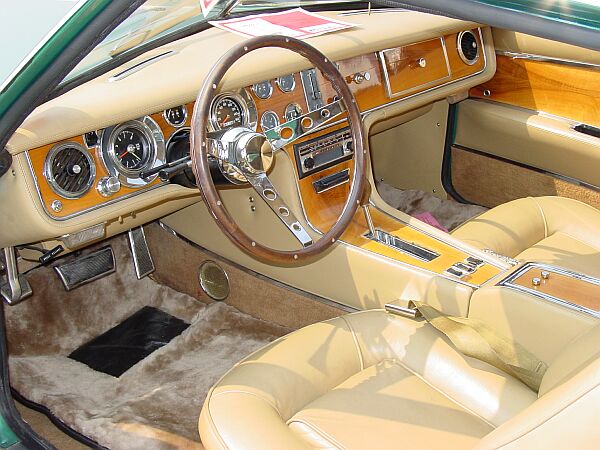 Have a look at this more than 30 year old interior!
Even the original luggage is there!!!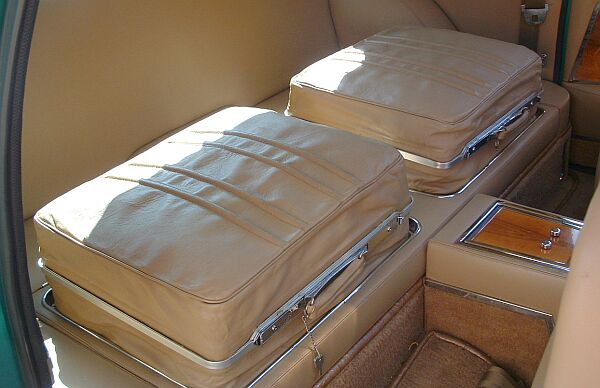 This car was sold to Saudi Arabia.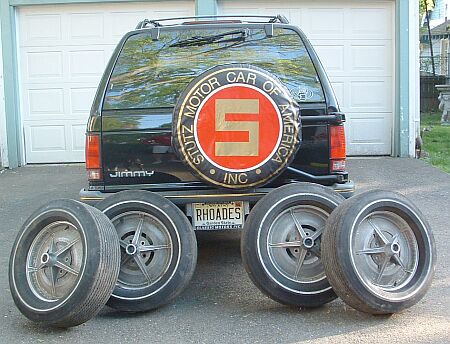 Here you can see Richard's "Little Bear" with LXX-tires.
Well, O.K., putting a Stutz-logo on the spare-wheel-cover of a Jimmy will not change it into a Stutz Bear, and showing a set of LXX-tires on the same photo does not mean that the car rolls on these tires...
Luckily Richard doesn't have a machine gun, to convert the "Little Bear" into a Defender,
otherwise I have to overthink my comments, chmmm...