Dunham Coach Motor Car Company
Les Dunham, born in 1941, started in 1957 to customize cars.
In 1973, he put the body of a Cadillac Eldorado on a chassis of a Chevrolet Corvette,
the Corvorado (Corvette + Eldorado) was born...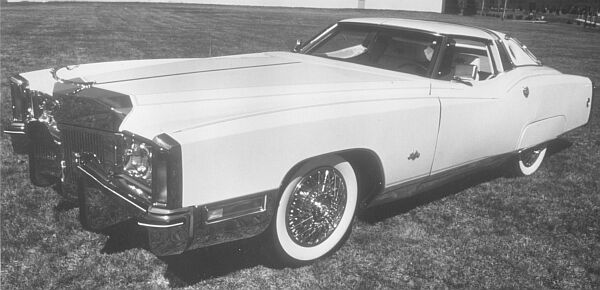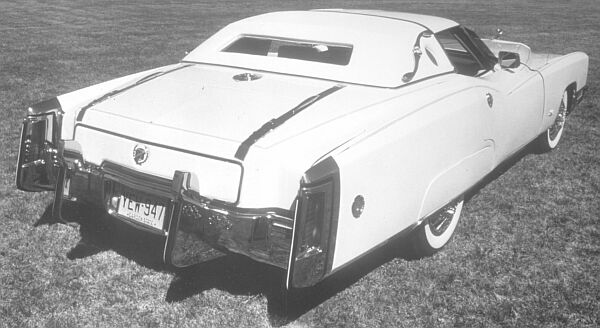 press-photos Corvorado
The Corvorado was used in James Bond "Live And Let Die".

Thanks to A. Beyer, I can show some photos of a model, which is part of a series with James Bond modelcars.

It is mass-produced, so it is quite cheap, but showing a good quality.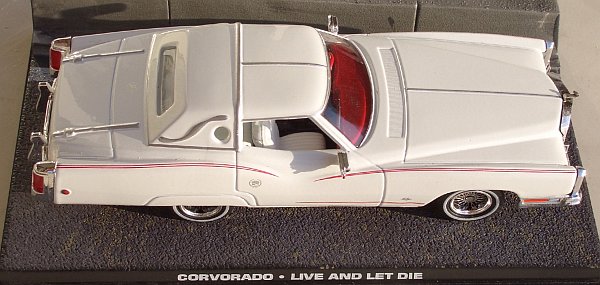 Here's a pic of the Corvorado with James Bond: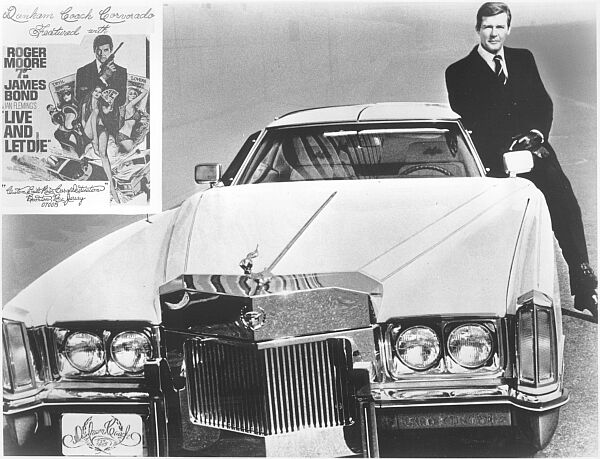 press photo James Bond with Corvorado
In total, Dunham built seven Corvorados.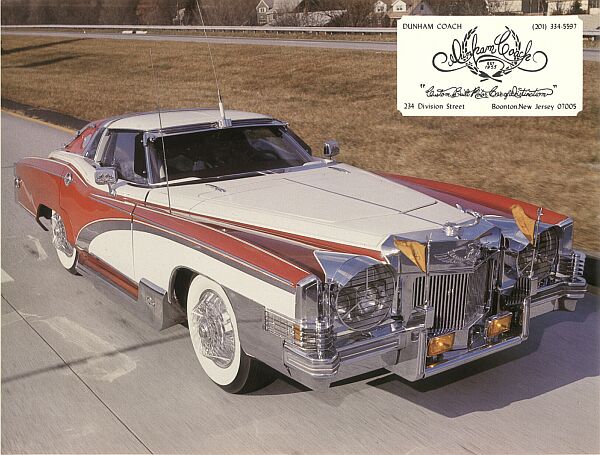 press photo / sales sheet
In 1977, Les Dunham started another project, based (again) on a Corvette,
the Caballista.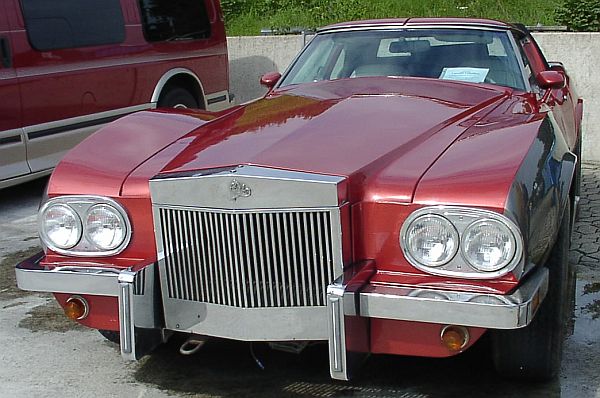 This Caballista, photographed by Arne Bayer, is located in Germany.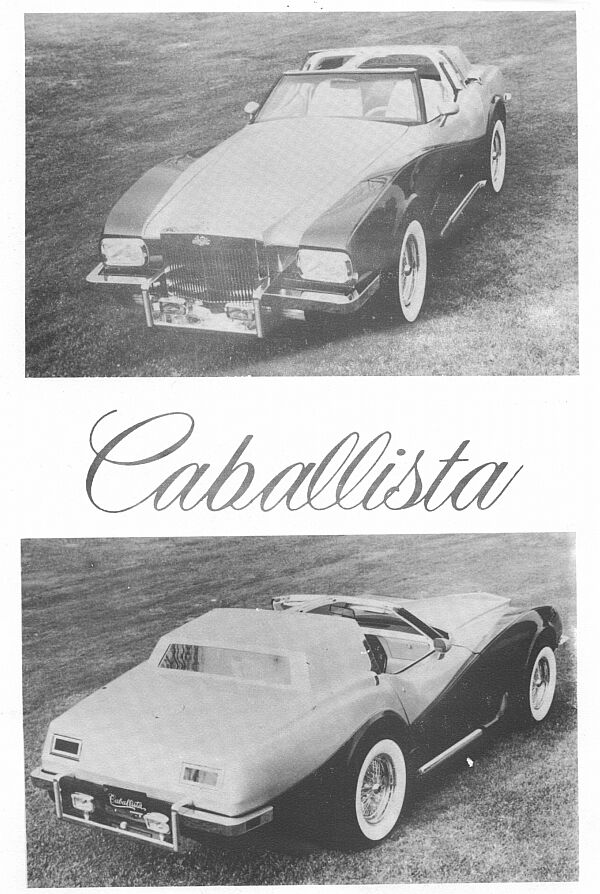 sales sheet Caballista
The neo-classic design was successful, 50 cars were built, until 1982.


Caballista Convertible, sold at Bob's Classics
Out of these 50 Caballistas, only 5 were convertibles.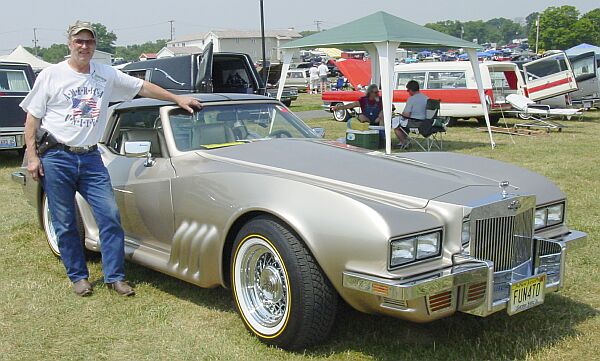 Les Dunham and Caballista #51 at the Stutz Meet 2005
In 2005, Les Dunham is back on the market for extraordinary custom-cars,
another, modified Caballista was presented.
But Les Dunham is still in the business for custom-cars,
in 2004, he created some Dunham-wheels for a 1971 Stutz Blackhawk,
he also created the spare-wheel-cover.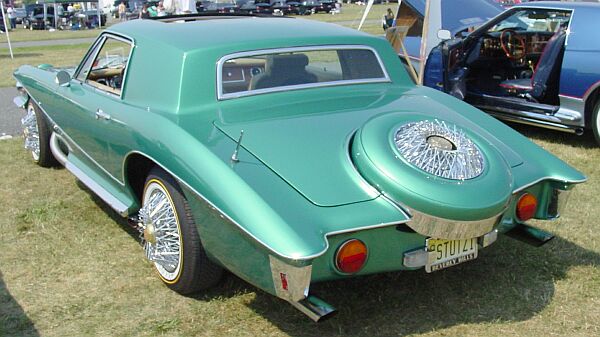 1971 Stutz Blackhawk with wheels by Les Dunham
go to:
1976 Cadillac Fleetwood
1978 Caballista
1979 Caballista
1980 Caballista
2005 Caballista
1st Caballista Convertible
white Caballista Convertible
yellow Caballista Convertible
Corvorado (#2)
Corvorado (#7)
Stutz Bearcallista