Dunham Coach
Caballista Convertible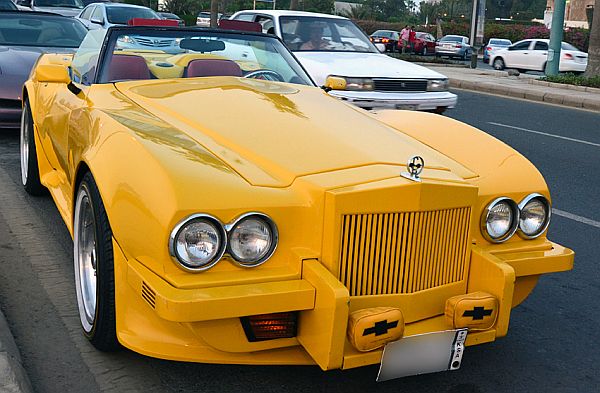 In December 2013, Ahmad Mortaja discovered this car at a local Corvette Meet in Jeddah, Saudi Arabia.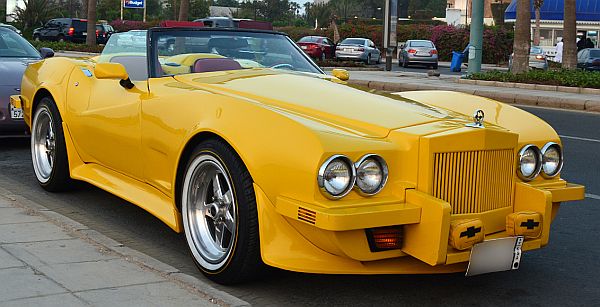 Obviously a Dunham Caballista, but without any chrome...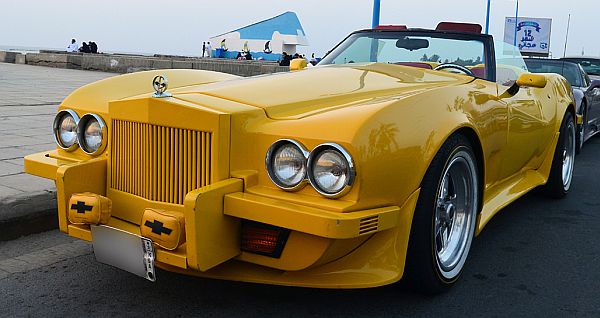 ... but great color!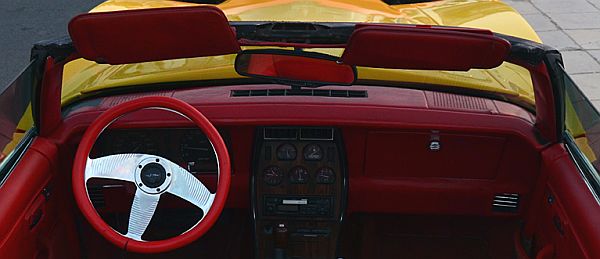 The car looks modified, most likely because the car needed an update, so the rear looks more like a standard Corvette,
but showing the design of a newer version than the original donnor car for the Caballista.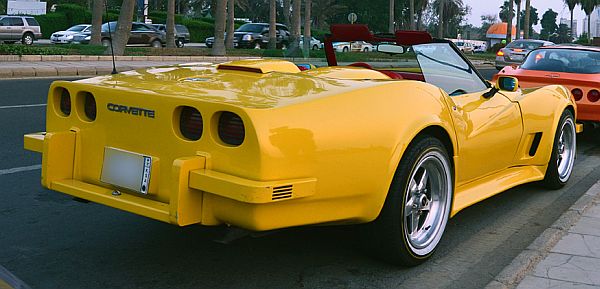 The main parts, like the bumpers lost their chrome, but still are there.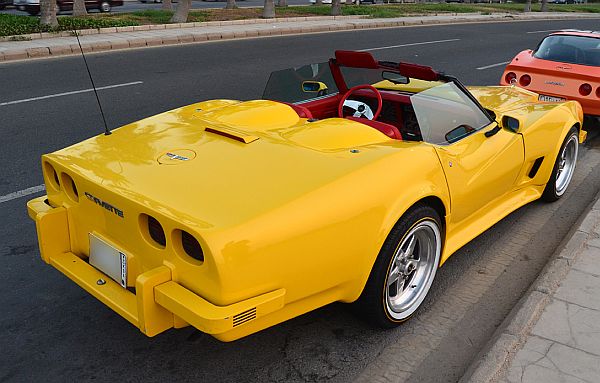 And the painted bumpers and grill fit the car, and the yellow looks great.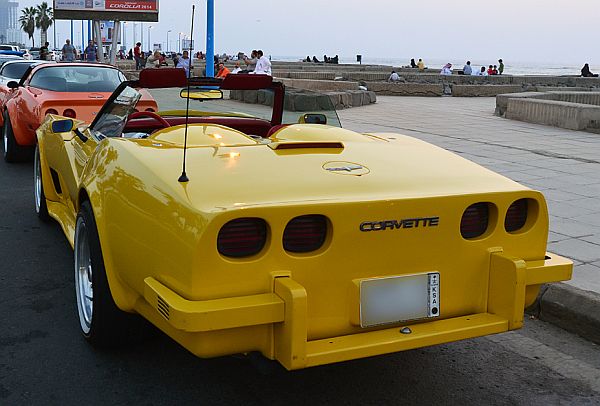 go to:
1976 Cadillac Fleetwood
1979 Caballista
1980 Caballista
2005 Caballista
1st Caballista Convertible
white Caballista Convertible
Corvorado (#2)
Corvorado (#7)
Stutz Bearcallista