Les Dunham
Corvorado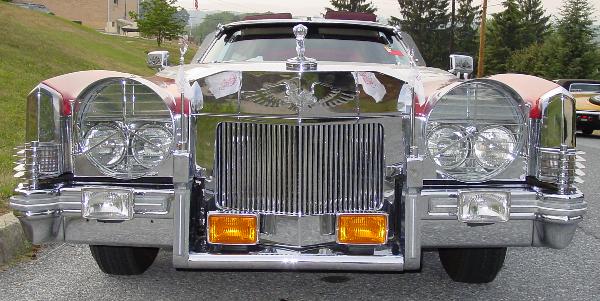 This car is definitely no Stutz, not even a real fake,
but I think it will get as much attention as a Stutz ;o)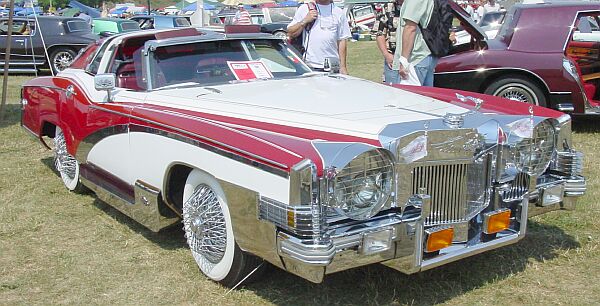 The Corvorado, built by Les Dunham was one of the cars that Les customised for James Bond "Live And Let Die".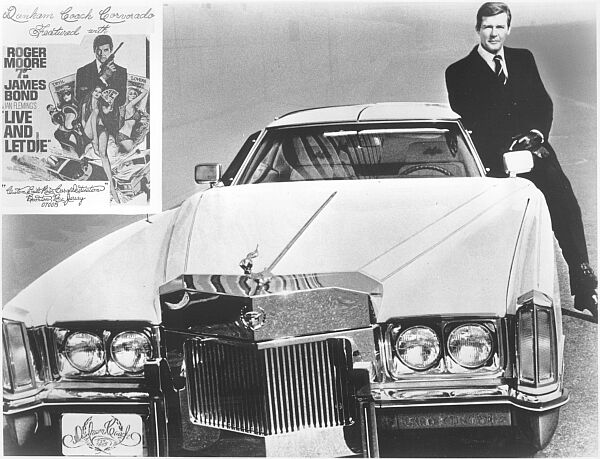 Based on a Corvette it shows bodyparts of the Cadillac Eldorado.
And of course, the front is what you can call "customised"...

The car has nothing to do with Stutz,
but the Stutz Meet made it possible for me to take my own pictures of this very rare car,
so I took the chance!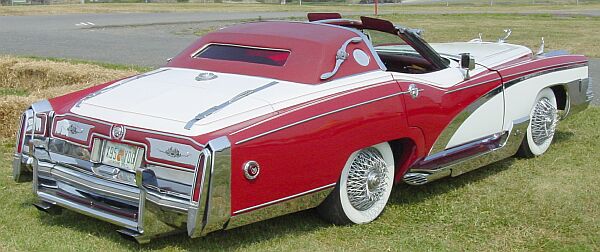 This car, the second of a series of seven Corvorados was sold at Ebay.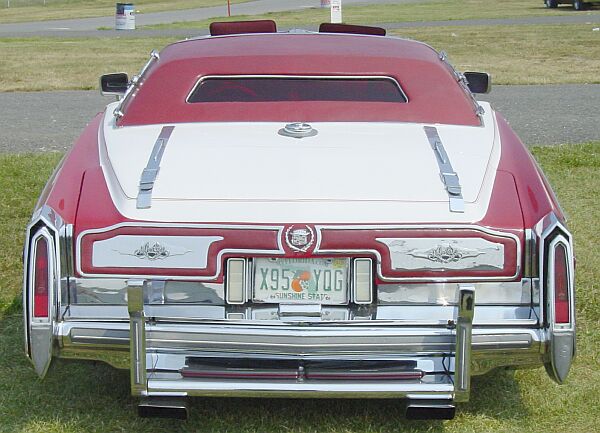 The owner, Larry Hogan lives only 10 miles from Les Dunham's shop,
normally interested in Cadillacs, he couldn't resist to buy this Cadillac-like Corvette.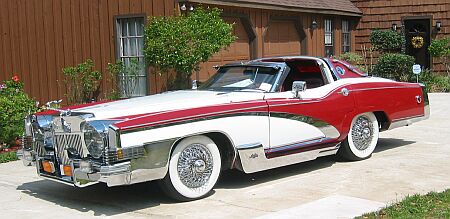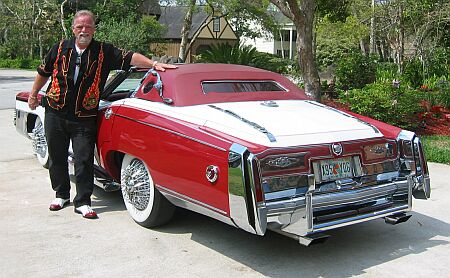 Larry Hogan and his car
back to Stutz Meet 2005
see last Corvorado
Les Dunham website