Stutz Bearcat II
modified by Dunham Coach
1988 / 2007
# 1G 2AW 87G 1EL 274323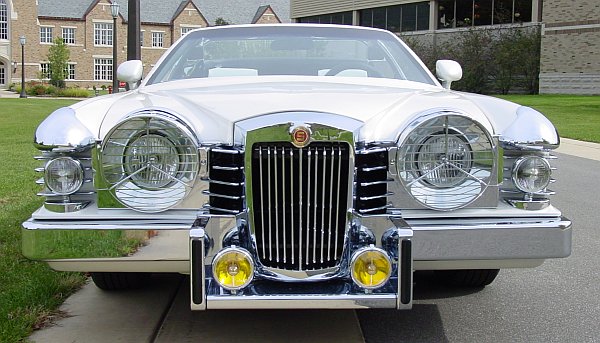 In 2005, a bodyshell for a 1988 Stutz Bearcat II was offered on Ebay.
Only 13 cars were ever built, so it was quite surprising to see just the body, without any chromeparts (beside the doorhandles).
The Ebay seller must have tried to bring the car back to the road, for several years, but he wasn't able to find any parts.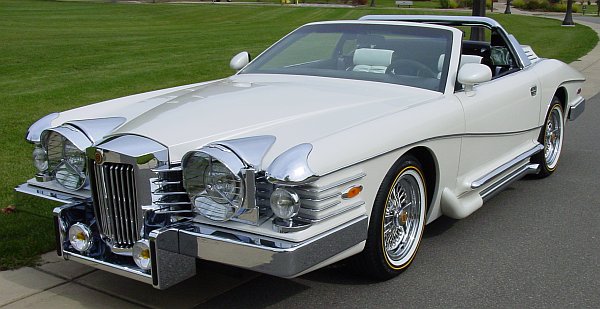 Richard Rhoades bought the car at Ebay.
He owns a 1971 Stutz Blackhawk for years, so he knows the Stutz-world quite good.
He tried again, to find the parts to bring the car back to the road, but even his contacts weren't helpful.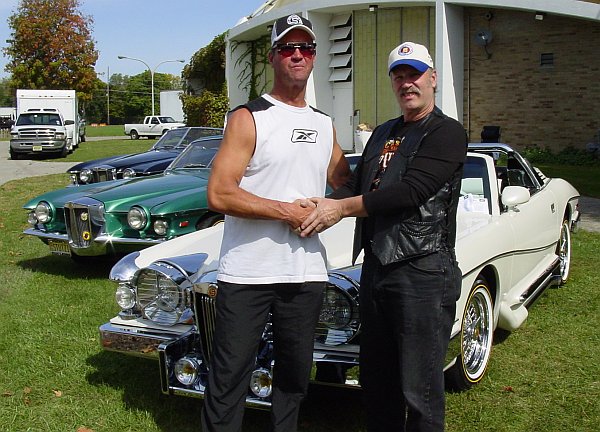 Richard Rhoades and Les Dunham, in front of the new Bearcat
He asked Les Dunham to help him to revive this Bearcat II.
Dunham Coach is luckily located in the neighbourhood of Richard Rhoades, and so this project was started...

Thanks to an original radiator shell of 1971, which was modified, the front got its face back,
Some Dunham-typical headlights, inspired by the Corvorado were added.
The sidepipes came from a Caballista.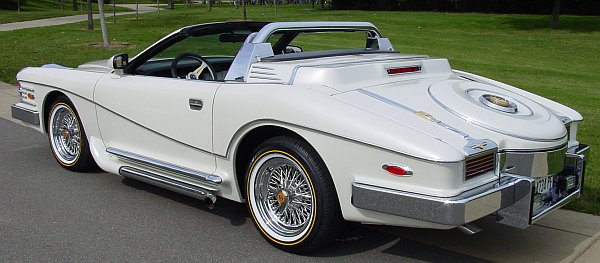 The spare-wheel-cover came of a Chrysler Imperial,
some chrome was added to the car, too.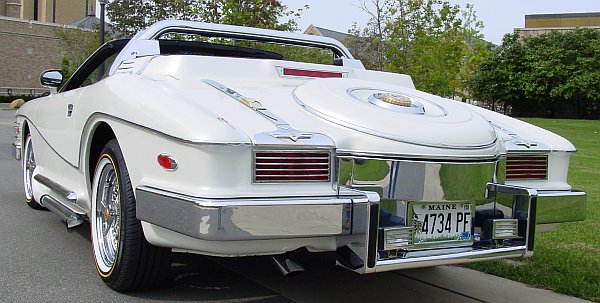 The mechanical parts were also missing, but
finding a 1988 Pontiac Firebird was the easier part.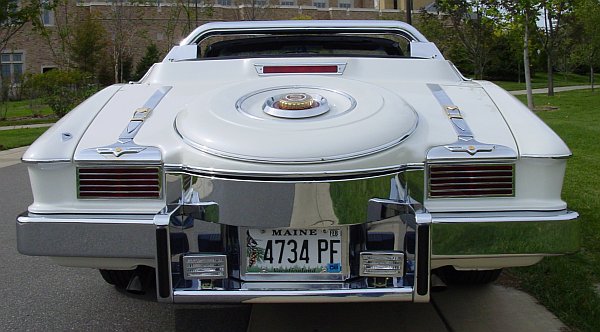 At the 2007 Stutz Meet, which was part of the unique "Era of Exner Event" the Stutzallista was presented.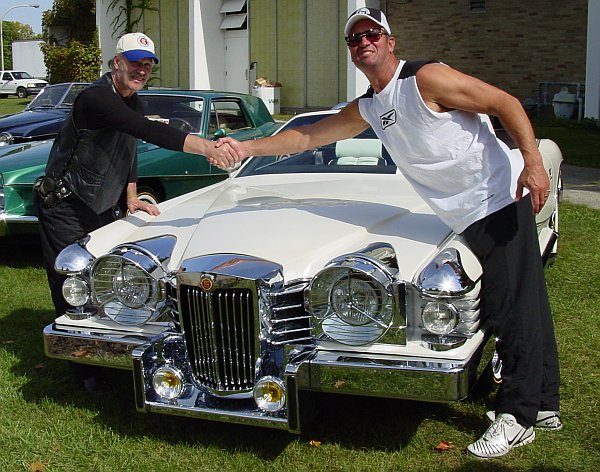 Les Dunham, Richard Rhoades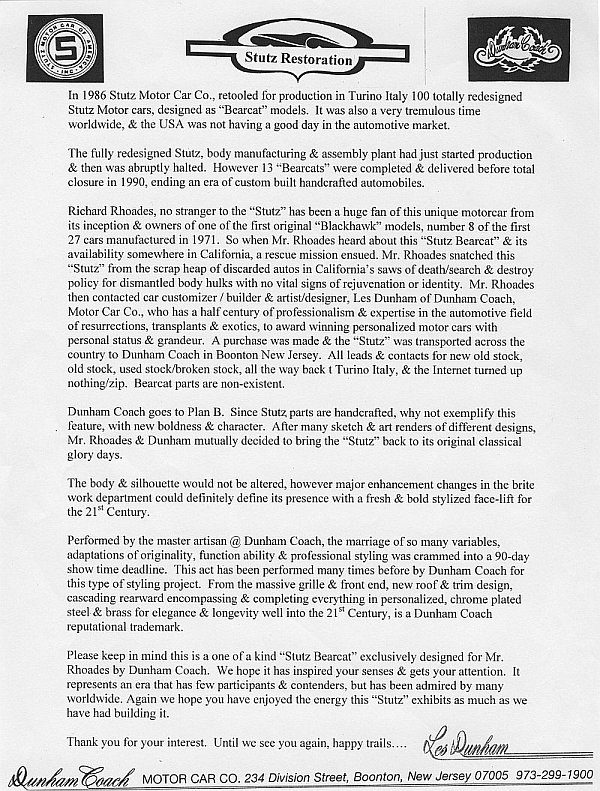 original sheet, given out at the presentation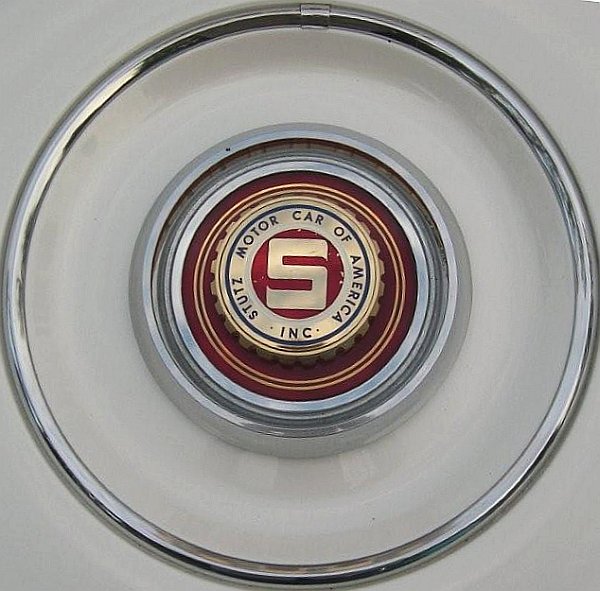 In 2009, Richard Rhoades and Les Dunham attended a car show,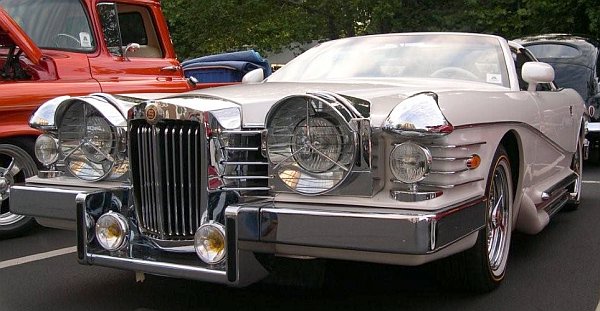 and sent some new photos.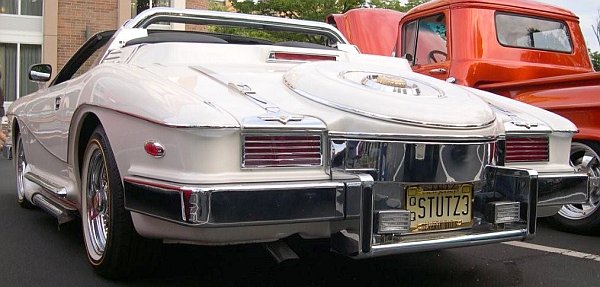 Additional work was done, the interior now shows some interesting details.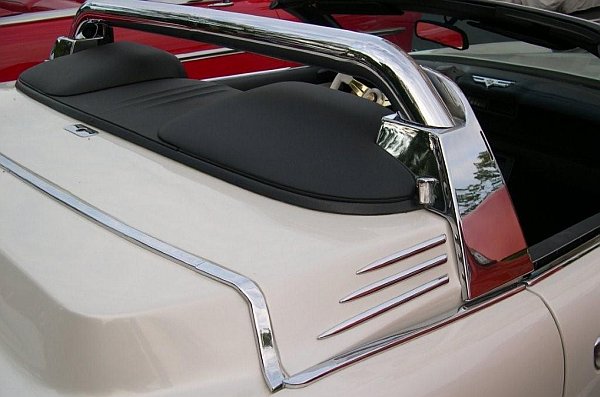 Between the seats, you can see similar chrome-strips like those, which were used on the radiator.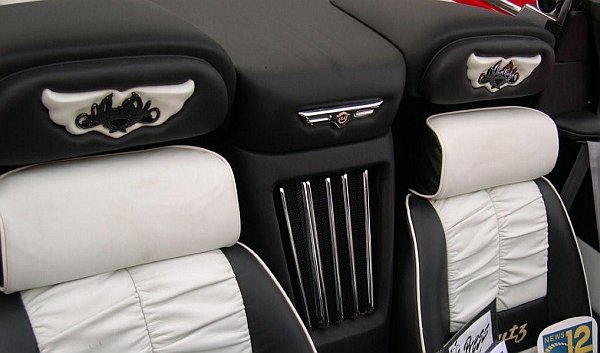 see Richard Rhoades' 1971 Stutz Blackhawk
see main-website for Les Dunham
go to registry