Stutz Collectibles:
Modelcars Scale 1:43
Only a few persons are able to own a real Stutz, or even more than one, so the rest of us has to "concentrate" on miniatures of Stutzes, or other cars.
So here are some modelcars that a Stutz-fan should have in his showcase:
Stutz Blackhawk

Back in 2009, PremiumX showed at the biggest toy-fair at Nuernberg, Germany the first prototype-model of a 1971 Stutz Blackhawk.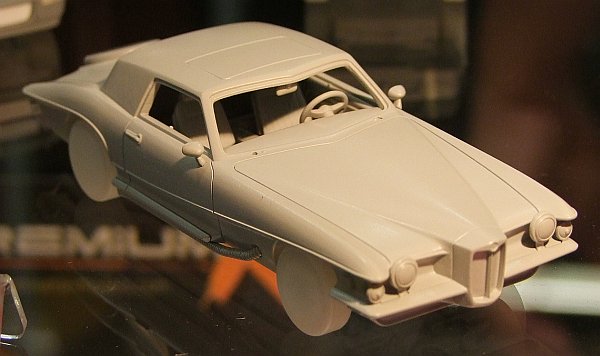 The modelmaker named it a 1974 Blackhawk, but all the details showed it really was the model of a 1971.
Later, they announced a convertible-version, too.
Really amazing that they didn't just cut off the top, but really created the unique 1971 Stutz Blackhawk Convertible with all unique details.
Unfortunately it took about 5 years(!) to get the model out to the collectors.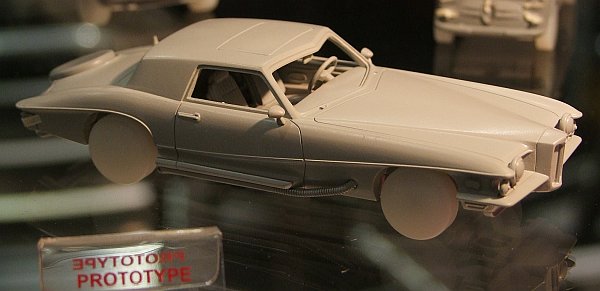 Here are all the models that are (or were) available, until now:
(click on a thumbnail to see an extra website for that model)
| | | |
| --- | --- | --- |
| Coupe | Convertible, closed | Convertible, open |
| | | |
| | | |
| | | |
| | | |

1972 Pontiac Grand Prix
From 1969 to 1979, the Stutz Blackhawk cars were based on the Pontiac Grand Prix,
so a 1972 Grand Prix is the base for a Stutz.
No surprise that the model by Neo Scale Models should be part of a stutzy modelcar-collection.
Here are the variations available:
(click on thumbnail for seeing an extra website)
Revival Series: 1966 Duesenberg Model D
In late 2014 / early 2015, some sort of a "Pre-Stutz" was transfered to scale 1:43, by Matrix.
The resin-modelcar is very detailed, showing the unique Duesenberg prototype, that was designed by Virgil Exner, and built by Ghia.
Click HERE to see more.

Exner Cars: Chrysler-Ghia SS
When you start collecting modelcars, it's hard to stay away of some other dreamcars.
So the one or other dreamcar will find the way into your collection...
Why not add some Exner-related dreamcars, like a Chrysler Special, built by Ghia.
Click HERE to see more.

Les Dunham: Corvorado
Since Les Dunham did some work on a Stutz Bearcat II, the Dunham cars are also welcome...
Here a model of a Corvorado.
Click HERE to see more.

Paolo Martin: Fiat 130 Coupe
The Fiat 130 Coupe is a design by Pininfarina, but it was designed by Paolo Martin, who later worked on several Stutz designs,
specially on creating the Stutz Royale Limousine.
So you might add a model of the Fiat as well to your stutzy collection.
Click HERE to see more.