Model 1:43
1972 Pontiac Grand Prix, by American-Excellence
darkgreen-metallic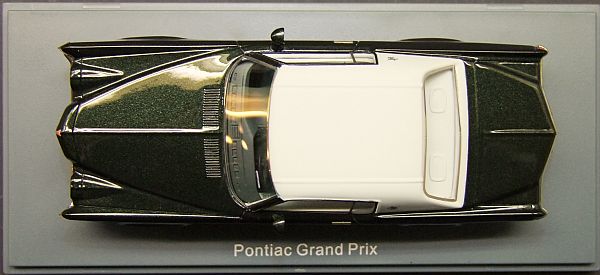 I think this was the first version of the 1972 Pontiac Grand Prix that was produced by Neo Scale Models.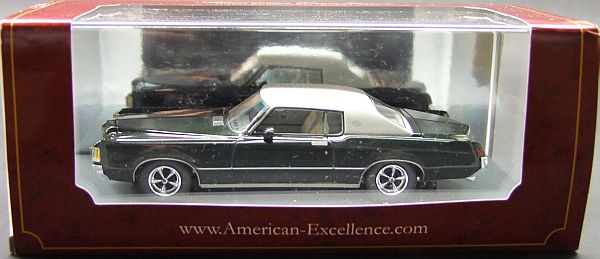 Distributed in America by American-Excellence, in Europe by Modelcarworld.de.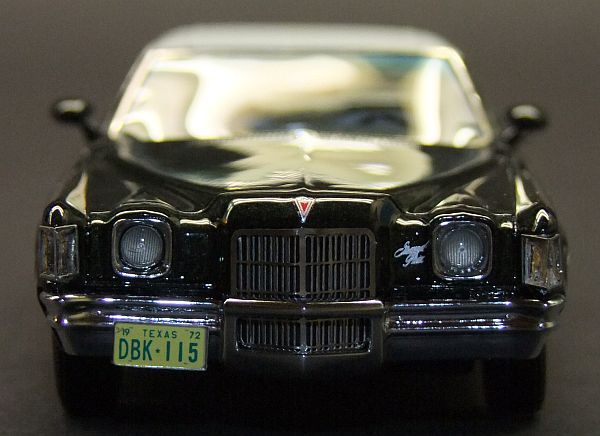 A lot of details, you can even read the model-name on the front, next to the radiator-grille.

The original 1972 Pontiac Grand Prix was used by the Stutz Motor Company to be transfered into the 1972 model of the Blackhawk.

That year, the Blackhawk was completely redesigned, giving up the split-windshield,

1972 was the only year that showed a window behind the door on the Blackhawk.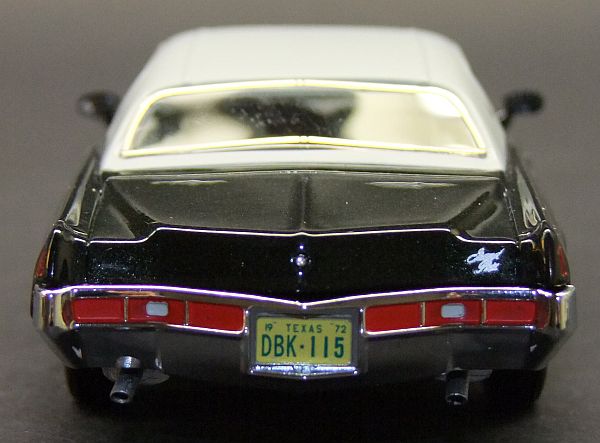 The rear-design of the Stutz also was redesigned. A lot of Stutz-fans don't like that the original rear-bumper was used on the Blackhawk,
just equipped with some chrome-bars for the taillights, trying to hide that fact.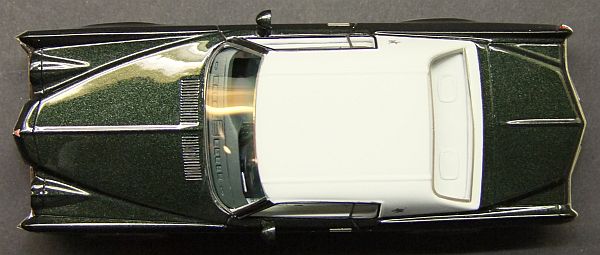 So the model of a 1972 Pontiac Grand Prix "must" be part of a modelcar-collection of a Stutz-fan, of course.
Here a picture, showing the darkgreen model next to a Hurst-Version.

see website for real Pontiac Grand Prix cars