Model 1:43
1972 Pontiac Grand Prix "Hurst", by American-Excellence
white/gold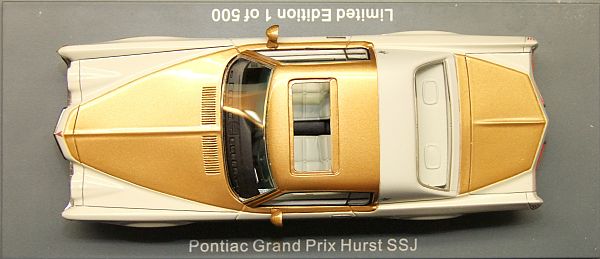 The first special-edition of the 1972 Pontiac Grand Prix was a "Hurst", limited to 500 modelcars.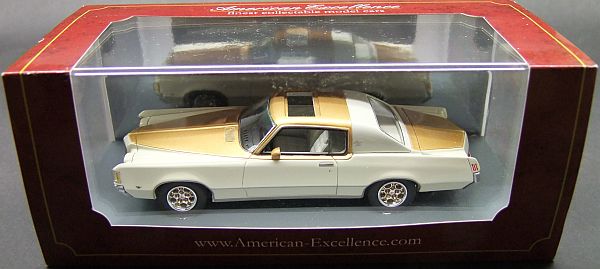 The Hurst was a more powerful version of the standard Grand Prix, with some luxury features, too.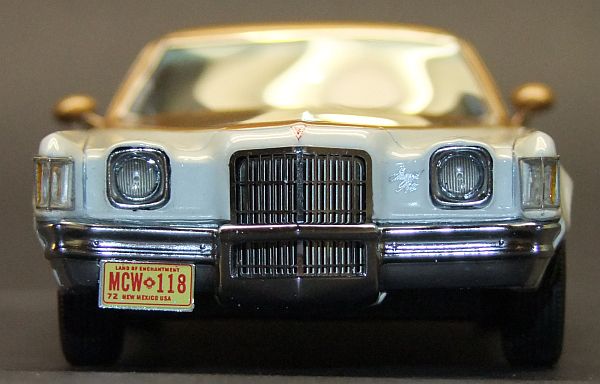 Very special, the color combination.

Later, there was an even better looking black/gold edition, too.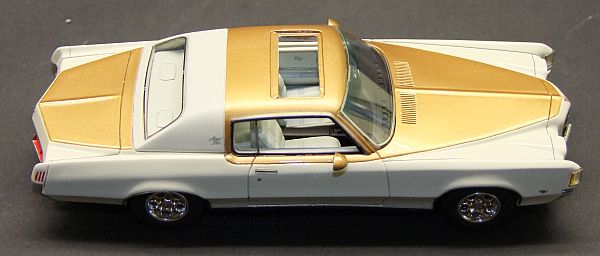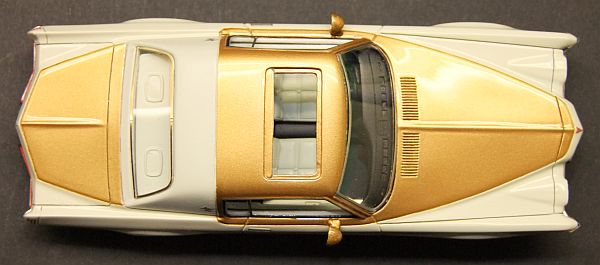 Here the Hurst next to a standard Grand Prix.

see original Pontiac Grand Prix cars