Model 1:43
1972 Pontiac Grand Prix "Hurst", by American-Excellence
(black/gold)

The second version of the Hurst variation of the 1972 Pontiac Grand Prix by Neo-Scale-Models comes in black/gold.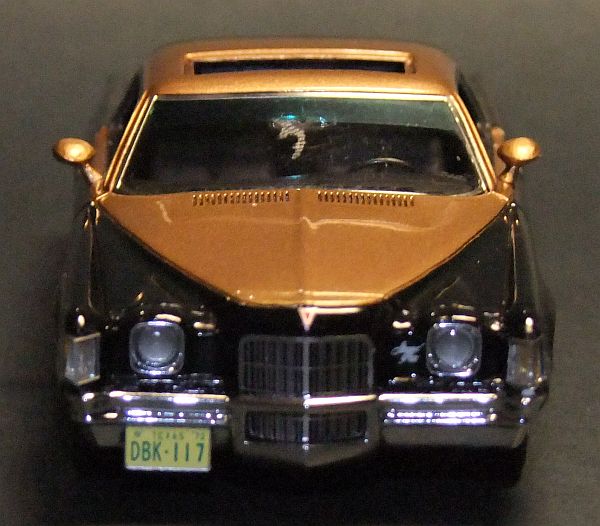 This color combination looks even better than the first version, creme-white/gold.
It looks almost like the Grand Prix is a boat on wheels...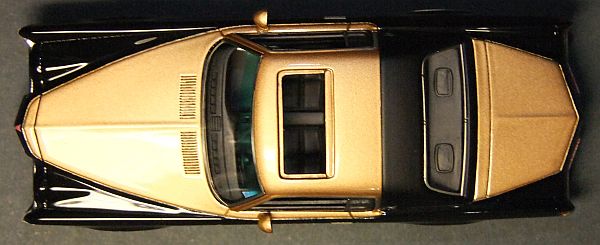 The two-tone color-scheme really fits the car. Much better than the two-tone standard Pontiacs, which only show a different color for the roof.

The modelmaker put different wheels on the car, compared to the Grand Prix with a less powerful engine.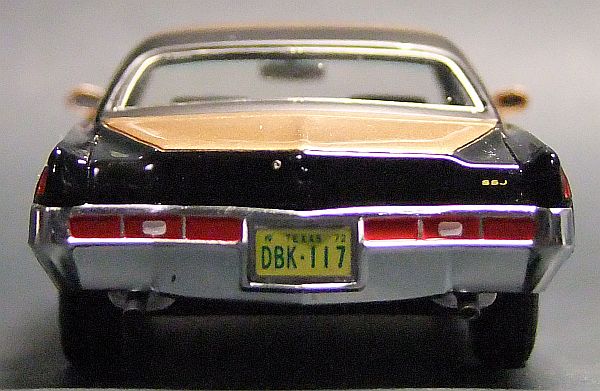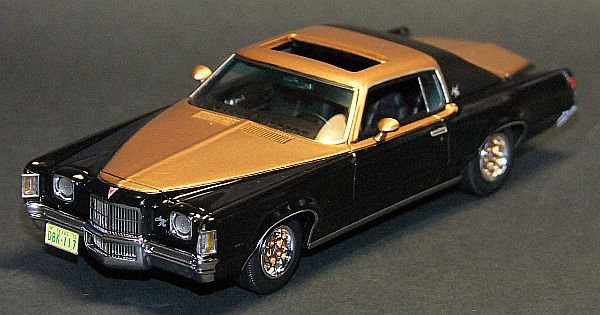 Here the black/gold Hurst-Pontiac in front of a 1971 Stutz Blackhawk.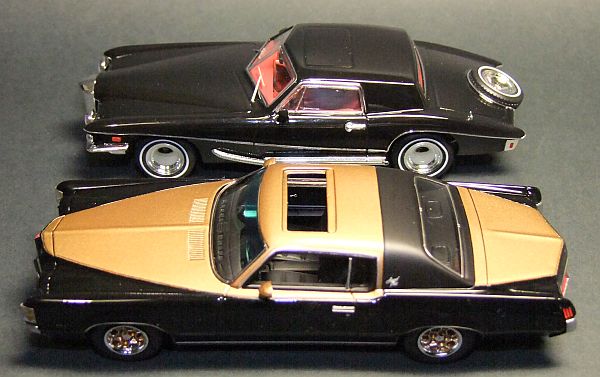 see website for real Pontiac Grand Prix cars