Model 1:43
1971 Stutz Blackhawk, #7, by PremiumX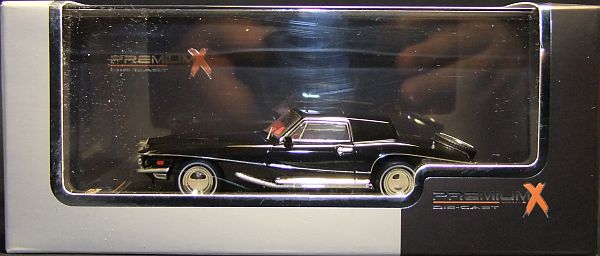 Within the first issues of the 1971 Blackhawk models that PremiumX put on the market, this one is one of the best.

The car is a minimized version of Stutz #7, an early 71 Blackhawk.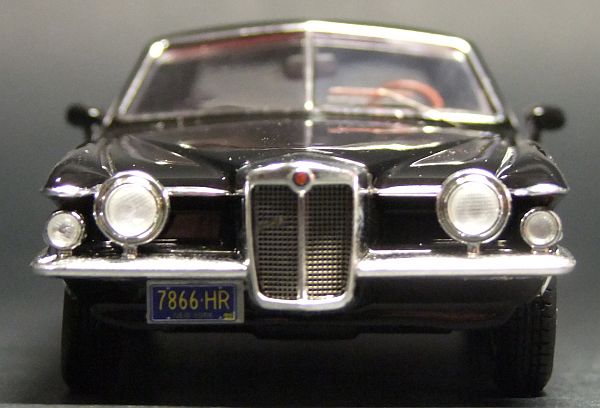 The original car is today located in The Netherlands.

This car has some sidemarker-lights under the front-bumper, which shows that it is one of the first series of the 1971 Stutzes.


The door handles are, as on every model of these 71 Blackhawks, a little oversized.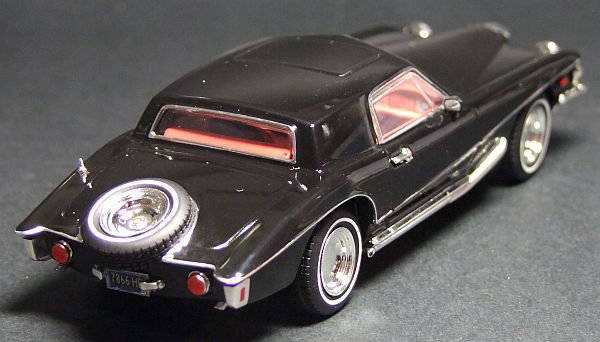 The spare-wheel comes out very high out of the rear-end, but on this model the proportions still fit.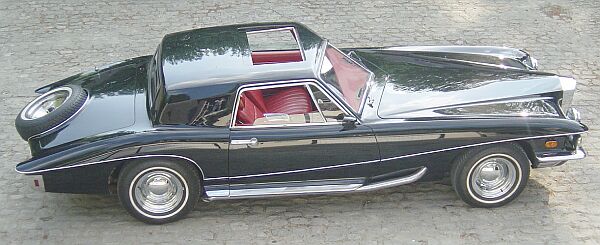 On the two photos above, you can compare the model to the original car.
Amazing that the modelmaker even realised the special wheels, that you can't find on any other Stutz.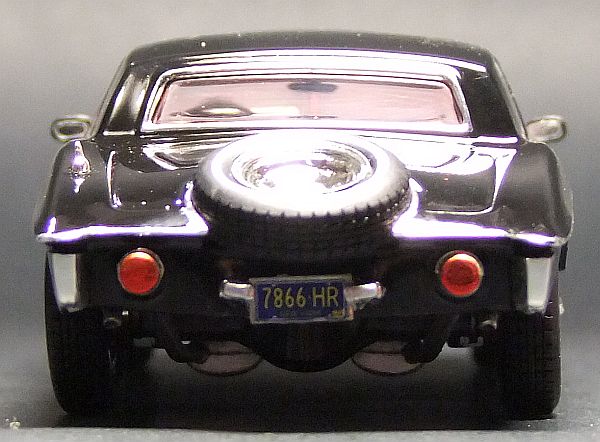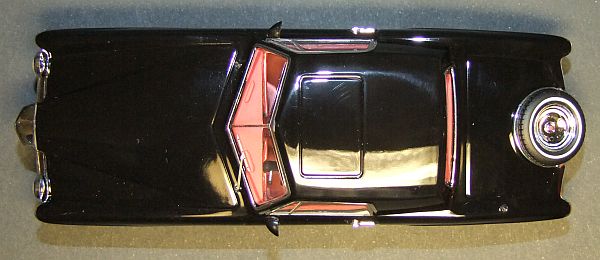 Here in front of two other 71 Blackhawk models, the George Norman car, and the Hardtop-version of the convertible.