Model 1:43
1971 Stutz Blackhawk Convertible, closed, by PremiumX
black

The Stutz fans had to wait very long to have a Stutz model on the market, but PremiumX did a good job,
and didn't just start with one model, they started with two very different models,
the 1971 Blackhawk Coupe, and the unique 1971 Blackhawk Convertible.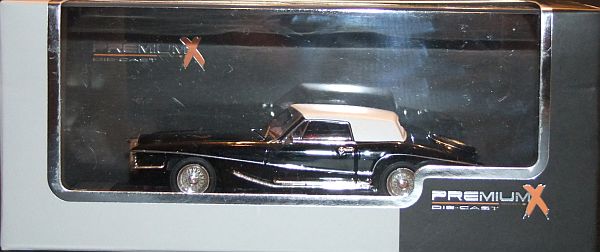 Even on the front, you can identify the convertible version from the standard coupe.
The headlights are positioned closer to the grille, than on the production coupe. Quite similar to the two coupe-prototypes.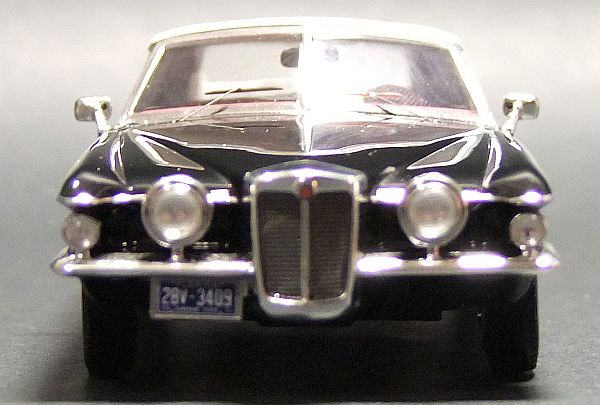 The closed version of the convertible shows a nice contrast color for the top.

The wheels are different to the George Norman car, which shows the original Firestone LXX tires,
and also different to car #7.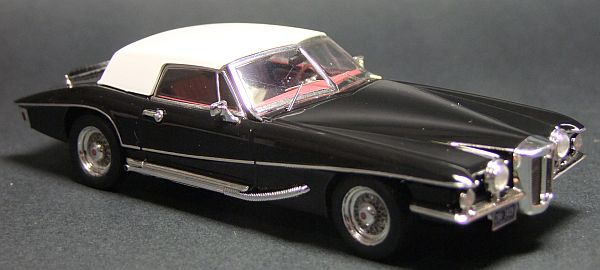 The wire-wheels fit the car perfect, and look like on the original car.

Amazing that the modelmaker also changed the rear completely.
The spare-wheel is now, like on the original car, surrounded by the body, not freestanding anymore.

Good to see that the spare wheel is not coming out of the trunk so high, as on the coupe-versions of the model.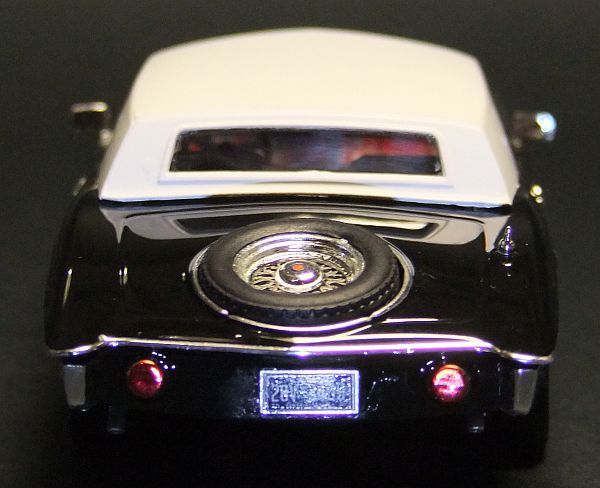 Unfortunately, the model-company didn't update their car info, so the model still shows a white top, like on some old photos.

Today, the original color of the top is burgundy, again.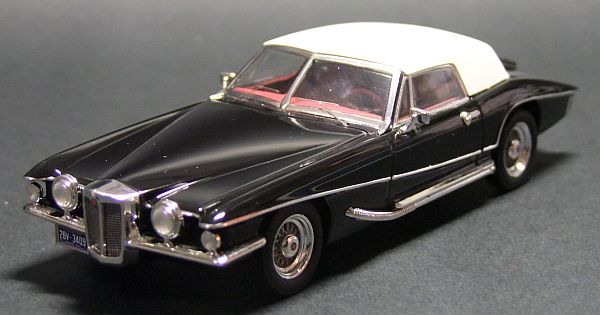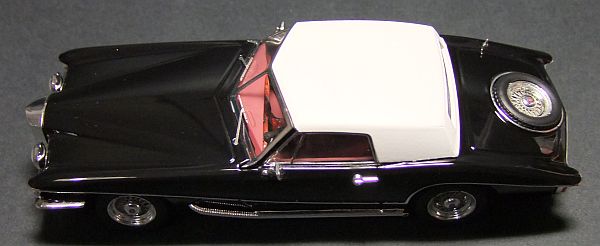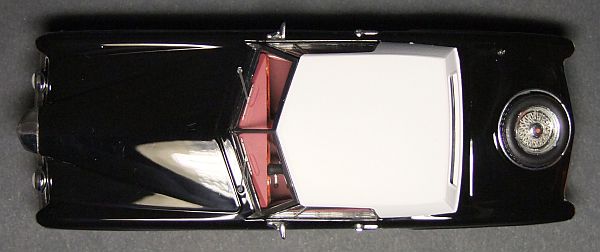 Blackhawk Convertible standing next to a model of a Bentley Continental GT Flying Star by Touring Superleggera.