Model 1:43
1972 Pontiac Grand Prix, by American-Excellence
yellow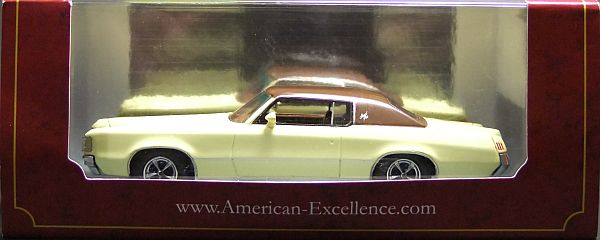 The second "standard" color for the 1972 Grand Prix on the market is a paleyellow car with a brown top.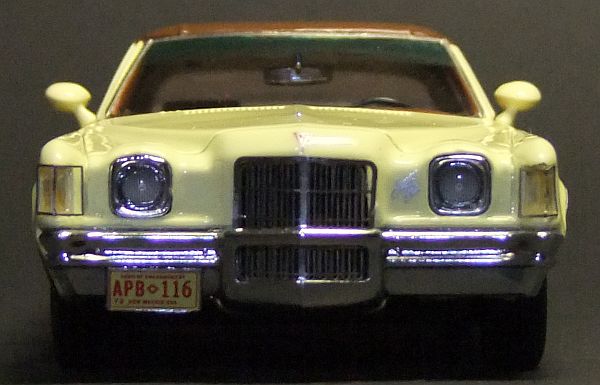 The front even shows some design similarities to a Stutz.

That's the base of a 1972 Stutz Blackhawk.

On the first version, the darkgreen-metallic one, you can see some of the small details better, but this color combo fits the car very well, too.
(No, not just because it's yellow I'm saying this!)

On the Stutz, the original bumper was used, just the taillights were covered by some chrome bars.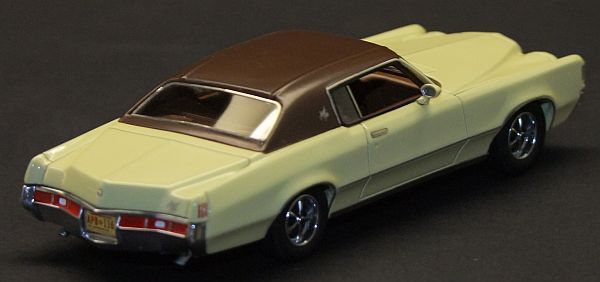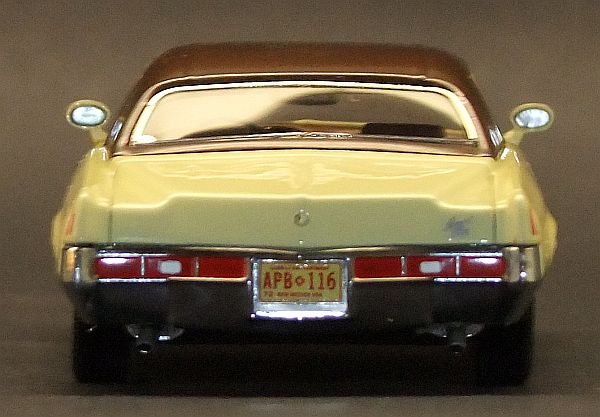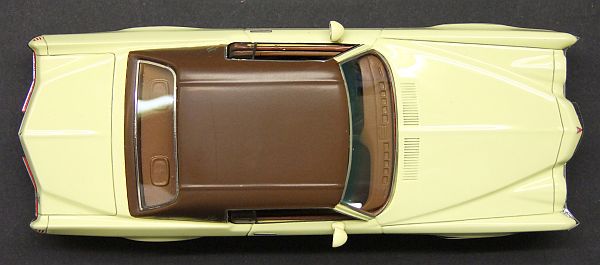 see website for real Pontiac Grand Prix cars