1953 Chrysler Special by Ghia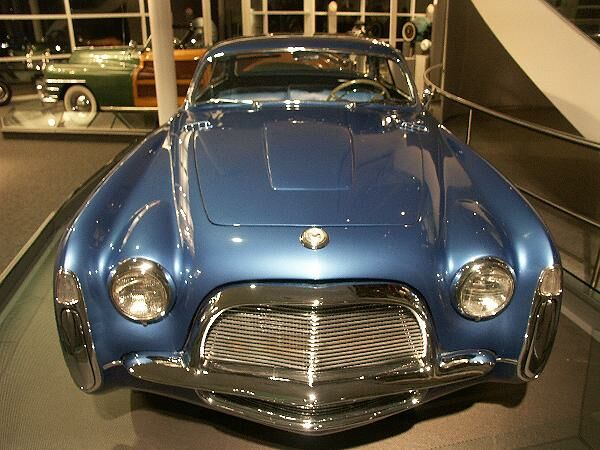 In 1953, Virgil Exner designed the unique Thomas Special,
built by Ghia for C.B. Thomas, Chrysler's president of the export division.
The car showed a lot of design similarities to the 1953 D'Elegance,
the roofline was almost the same, front and rear were modified.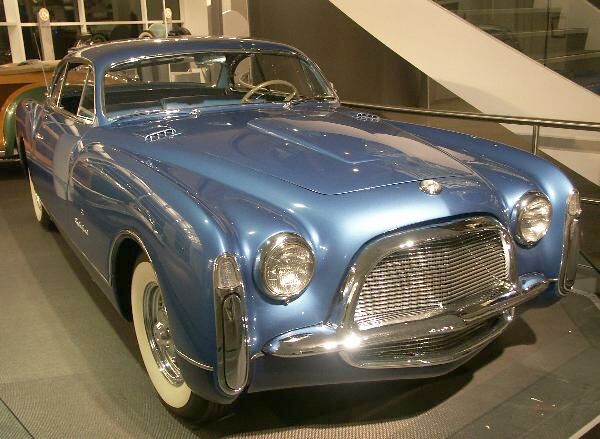 Later, Ghia produced 18 Specials, 6 for Chrysler, 12 for Ghia,
showing almost the same design.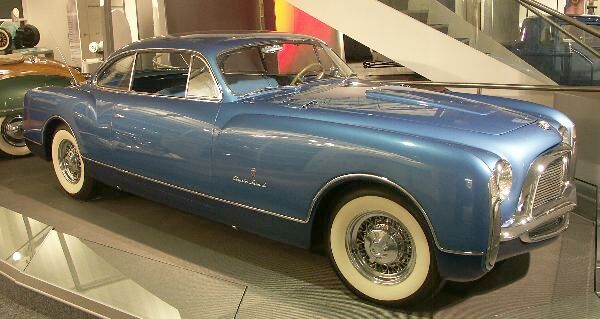 The main difference to the Thomas Special is that the Specials didn't have a split-windshield.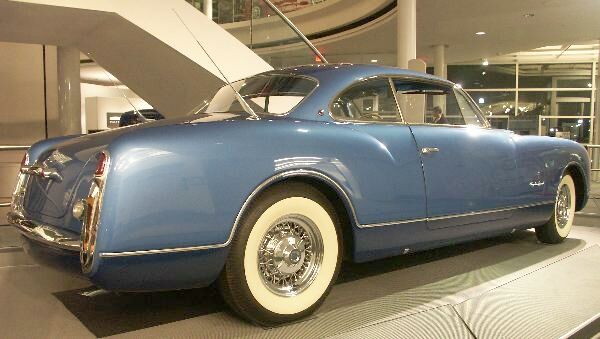 This Special was photographed at the Walter P. Chrysler Museum.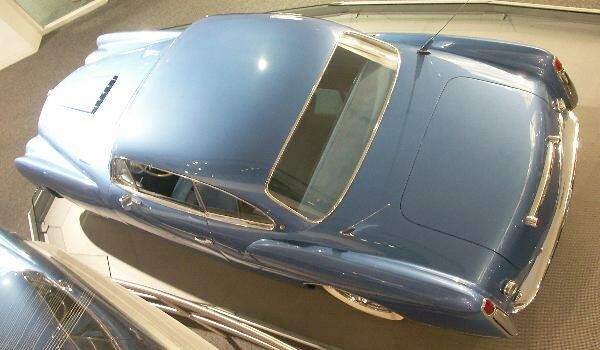 In January 2011, Marcel Maier sent me the following photos of another Special: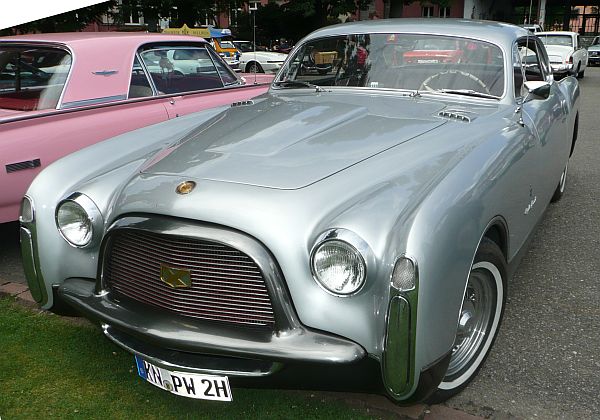 The car is registered in Germany and was photographed in 2009, at a small local car show in Switzerland, just about 10km from me,
but I missed the show, and so I missed the chance to take my own photos...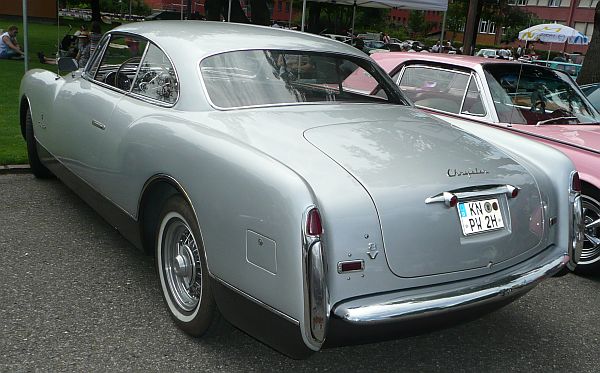 Great to see such a rare car on the road, not in a museum!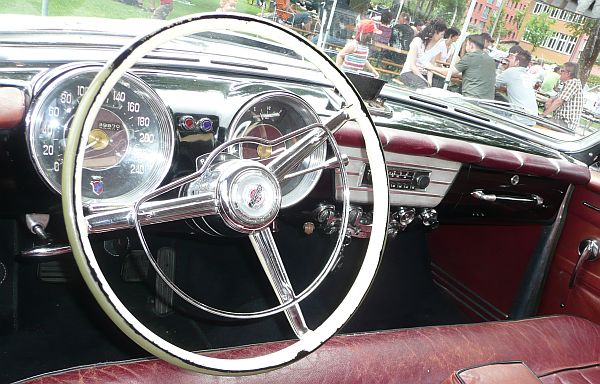 literature:
Car Collector, October 1997
photos by Adrian Chadwick (blue car in the Chrysler Museum) and Marcel Maier (silver car)
see Chrysler D'Elegance
back to Exner-website