1953 Chrysler D'Elegance

The D'Elegance continued the styling of the 1951 K-310 showcar.
It was built by Ghia, Italy, as most of the Exner concept-cars.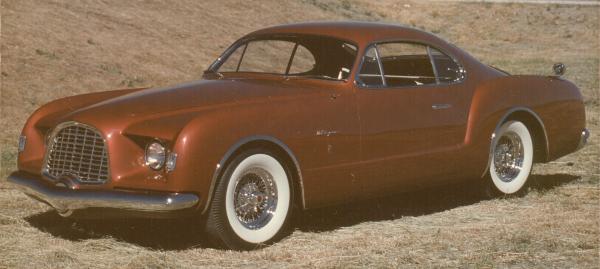 And, have a careful look at the silhouette of the D'Elegance,
there are similarities to the VW Karmann Ghia, and this is definitely not a coincidence!
Exner, father and son, suggested later a design for the big Karmann Ghia 1500.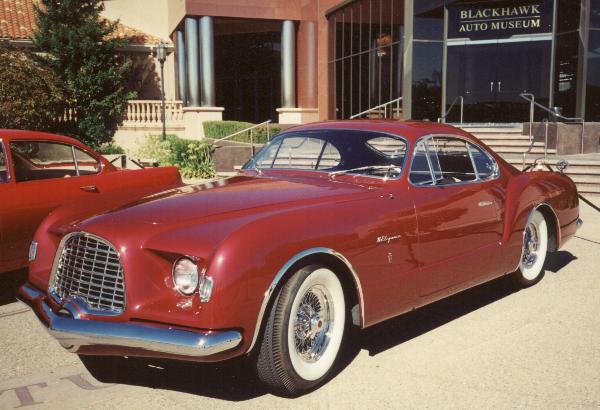 To unload the spare-tire, the driver pushed a button on the dashboard.
The cover opened, and the spare-tire slipped down, behind the car, so the driver was able to replace the flat tire easily.
This concept car was auctioned at Scottsdale, in January 2006, for $1,188,000!
In August 2011, the car was auctioned, again, at Monterey, by RM-Auctions, it sold for $ 946,000.
literature:
Popular Mechanics, 6/1953 (1 page, 2 photos)
go to:
Virgil M. Exner, sr.
Virgil M. Exner, jr.